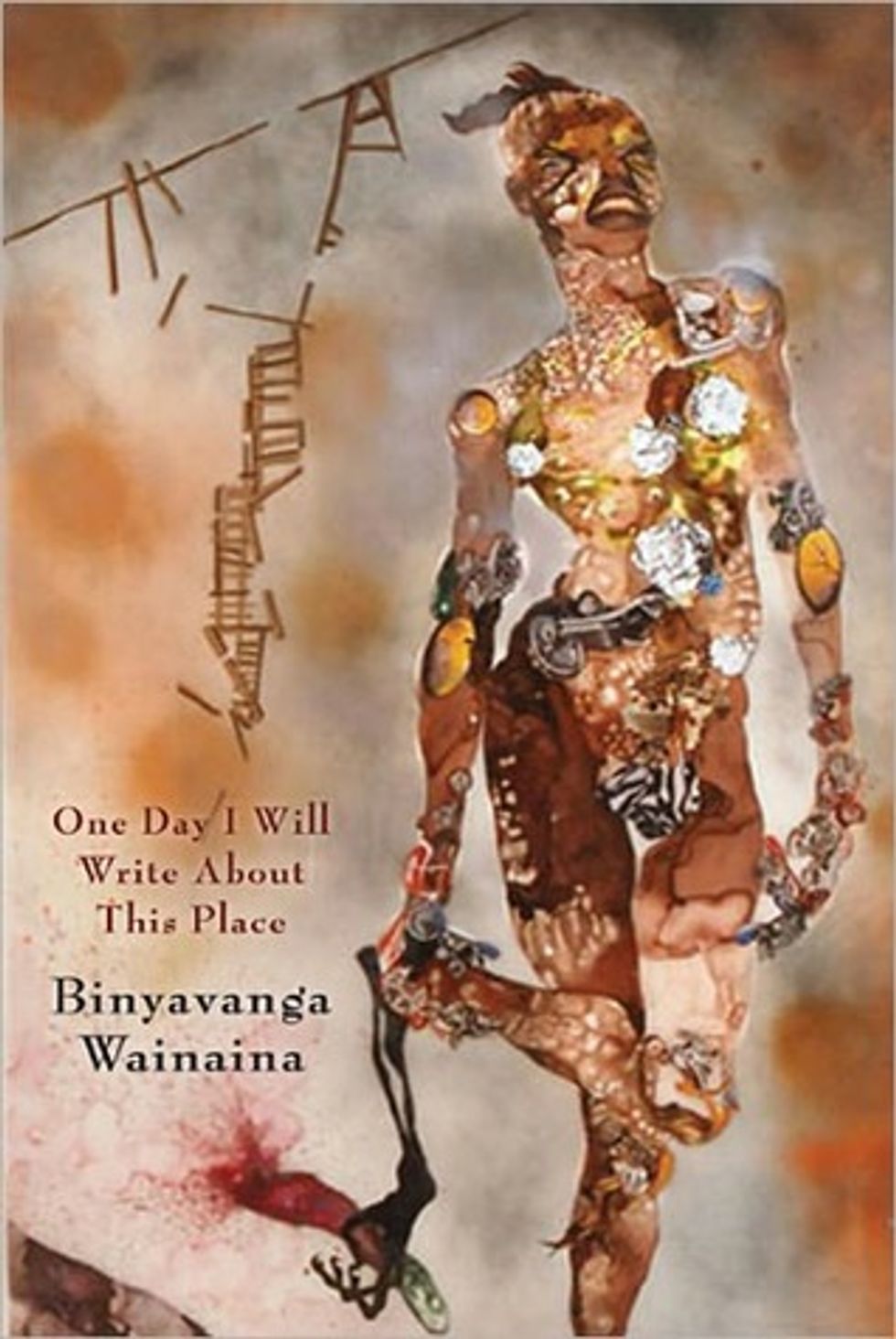 ---
Today Okayafrica took its late ass over to The Strand to buy writer and cultural activist Binyavanga Wainaina's coming-of-age memoir "One Day I Will Write About This Place." The author is perhaps best known for his satirical and snarky essay How to Write About Africa("make sure you show how Africans have music and rhythm deep in their souls, and eat things no other humans eat...").  His autobiographical novella "Discovering Home" was awarded the 2002 Caine Prize. His most noticeable features? The blue stripe-y hair and the boisterous laugh.
The book was sold out. Yes, the New York Times warned us "skip this review and head directly to the bookstore" - but what can we say? It's August. It's hot. We've been on vacay.
FAIL.
Run, people. Do not sleep on this.