href="http://www.okayafrica.com/2013/02/21/black-film-review-big-words-by-neil-drumming/img_9385_this/" rel="attachment wp-att-30179">
---
Big Words, comes to us bearing the signature of Neil Drumming, a longtime journalist for publications such as Wired, The Washington Post,Vibe, Rolling Stone, Essence and Vanity Fair, as well as a former staff writer for The Atlantic and editor at Entertainment Weekly, Drumming started his career covering the hip-hop scene, having grown up listening to the groups of rap's golden era in the 1990s. The nostalgic soundtrack of his teenage years was one of the factors that led him to jump into the film world and write the script which forms the basis of his first feature film while he was still at EW. Though lacking any formal training in film, his work as an arts and culture critic gave him the exposure he needed to make the leap into the world of production. The intelligence of his decision was corroborated when Big Words was included in the official section of this year's Slamdance Film Festival in Utah
Bearing the marks of such easily recognized references as Lawrence Kasdan's The Big Chill (1983) and Stephen Frears' 2000 adaptation of Nick Hornby's novel High Fidelity, Big Words deals with longing for a brighter past still full of promise and dreams. In a world where a hopeful future has been eclipsed by grey reality, music is the space where memories are revived. On the night of Obama's election in 2008, a group of three old friends from Brooklyn get together after a long time. Now in their mid-thirties, James, John and DJ Malik were once a promising rap group called DLP (Down Low Poets) but in the intervening years, they have fallen out of touch.  We follow them in the hours running up to their encounter. On the morning of the election, James (Gbenga Akinnagbe, best know as Chris Partlow in The Wire), now a successful gay publicist, is approached by a young assistant at his firm (Zachary Booth), who wants to write about his father's story as a music producer.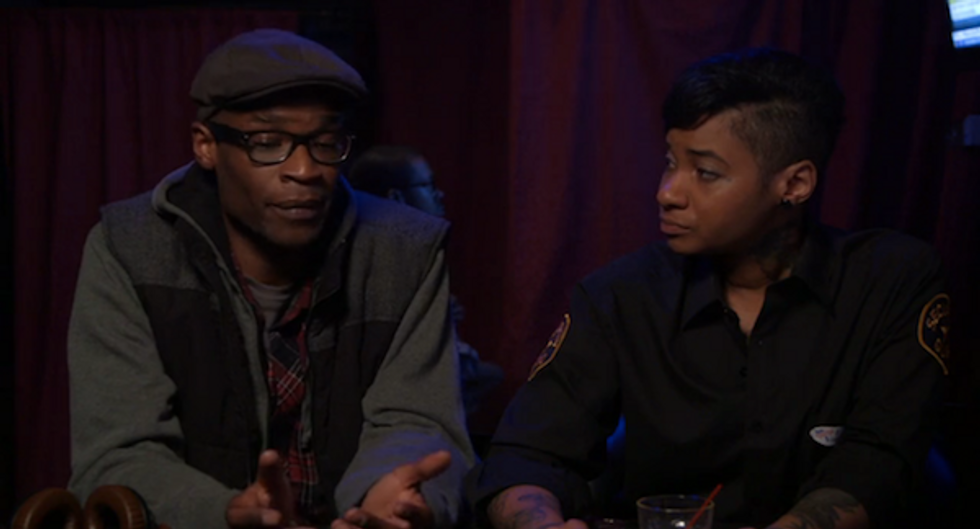 We later discover how important this figure was in the breaking up of the band, and in the unraveling of the subsequent events. Terry, aka DJ Malik (Darien Sills-Evans), lives a miserable life dedicated to complaining about contemporary hip-hop music, smoking weed, and playing video games in his room, while his girlfriend Bree (MC Jean Grae) supports them working as a security guard. Constantly yearning for the old good days, he has become a burden to his friends and colleges, who witness his inability to react to the changing times and emerge from this cycle of inactivity and despair. Meanwhile, John (Dorian Missick), former MC Wordsmith, aka "Big Words," gets fired from his job and meets Annie (Yaya Alafia aka Yaya DaCosta), a beautiful stripper and promising but undiscovered singer. In some of the best dialogue of the movie, she will force him to face his demons, provoking the first meeting of the rap group in a decade.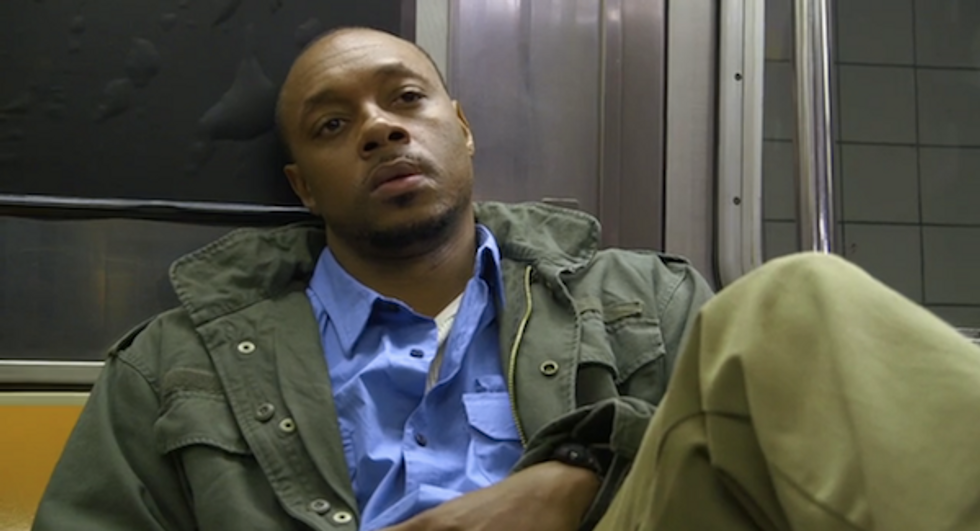 The way each character deals with his own memories of a time full of uncertainty explodes in one of the last sequences. Nevertheless, with a mix of humor and restrained drama, the director refuses to give clear answers about what exactly has happened in the past or what will come after the sun rises again. A night, even one charged with symbolism and hope like the historical evening of November 4th 2008 that carried Obama to the White House, can't erase or even bend the course of three complex lives weighed down by their previous experiences.  Yet the director's choice of an open-ended approach should not suggest pessimism or lack of confidence in human nature; instead, he leaves room for hope to peer through.  Change, he suggests, is possible for those willing to fight for it — and there are glimmers of a happy ending in the movie's parting shots.
The realistic conversations guarantee that the story is tautly structured and take care of post-production, where Drumming's lack of experience might have made itself known. The first-time director brought together the talents of a seasoned crew, headed up by cinematographer Cliff Charles.  Together, they render up a classic story of friendship, love, and growing up. With the passion for hip-hop as its driving force, Big Words gives us pause to reflect on the ambivalent consequences of following your dreams in a highly competitive art scene, as well as on the inexorable passage of time and the responsibility that comes along with it.