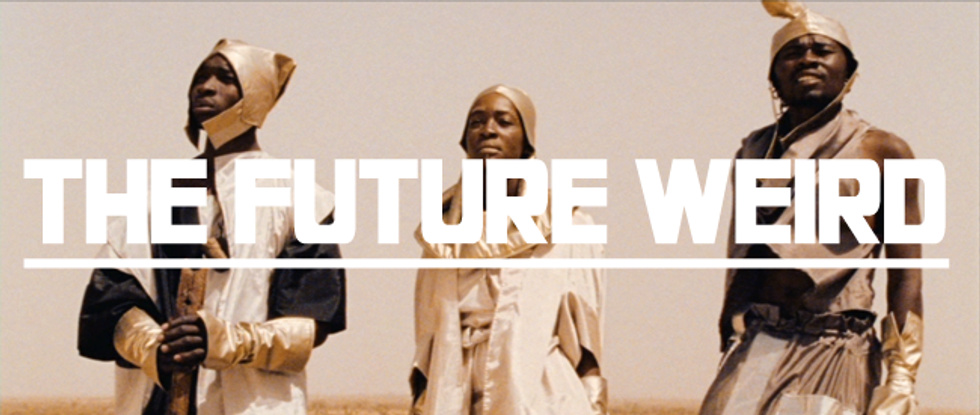 ---
According to afrofuturist legend, Drexciya is a sunken land inhabited by the children of African women drowned during the Middle Passage. Since they were never born, these children continued to breathe underwater: first through amniotic fluid, then through lungs better suited to their aquatic world.
At 8PM + 10PM on Monday 26 August we're going in search of the "Black Atlantis". While last month the selection of films documented bodies produced by force, during this month's 90 minute program of shorts we're looking at how water figures in the works of black filmmakers who are imagining the future or reflecting on the past.  We'll look at films that treat water as a cleansing force through which our bodies may be reborn (think baptism), and as a site of memory where disappeared and suppressed things resurface, wash up, or return to us as detritus. Traversing cinematic waters we come across slave dungeons reimagined as castles in the sand, African mermaids into mind-control, Tanzanian beach boys swindling tourists, and a German refugee smuggler from the future wants to find the fabled African city Drexciya.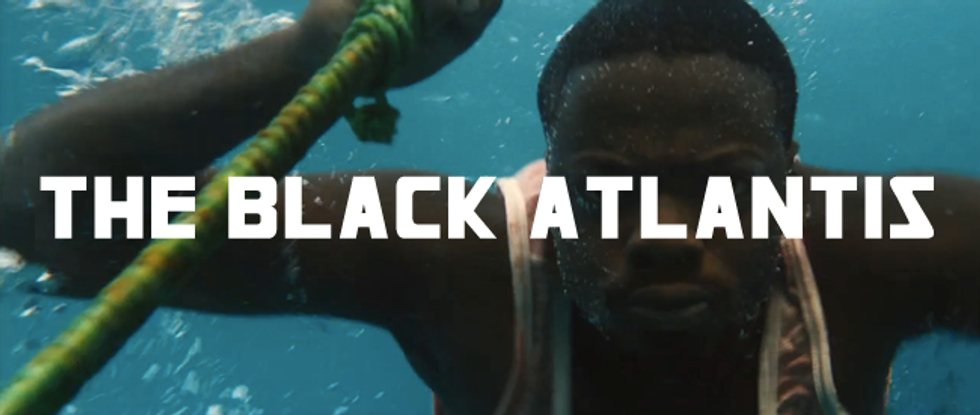 WHEN: Monday, August 26 @ 8PM and 10PM
WHERE: Spectacle Theater, 124 South 3rd Street, Brooklyn, New York
WHAT: A 90 minute program of shorts. Includes the U.S. Premiere of Simon Rittmeier's Drexciya (2012), a snippet from the colonial archive, and films by Nikyatu Jusu, Kibwe Tavares, Barry Jenkins, and Akosua Adoma Owusu's award-winning short Drexciya (2010)
THE FUTURE WEIRD is a new monthly series screening films which are set in imagined futures, with a bias toward African & global south directors. Presented by Derica Shields + Megan Eardley.