TDE and Kendrick Lamarrevealed the track list for Black Panther movie soundtrack yesterday and it's all our timeline's been talking about it.
Among US-based superstars like The Weeknd, SZA, Swae Lee, Khalid, and Lamar himself, we were hyped to see four South African artists featured among the 14 songs in the soundtrack.
Below, we give you a clear picture of just who these acts—Babes Wodumo, Yugen Blakrok, Sjava, and Saudi—are.
Sjava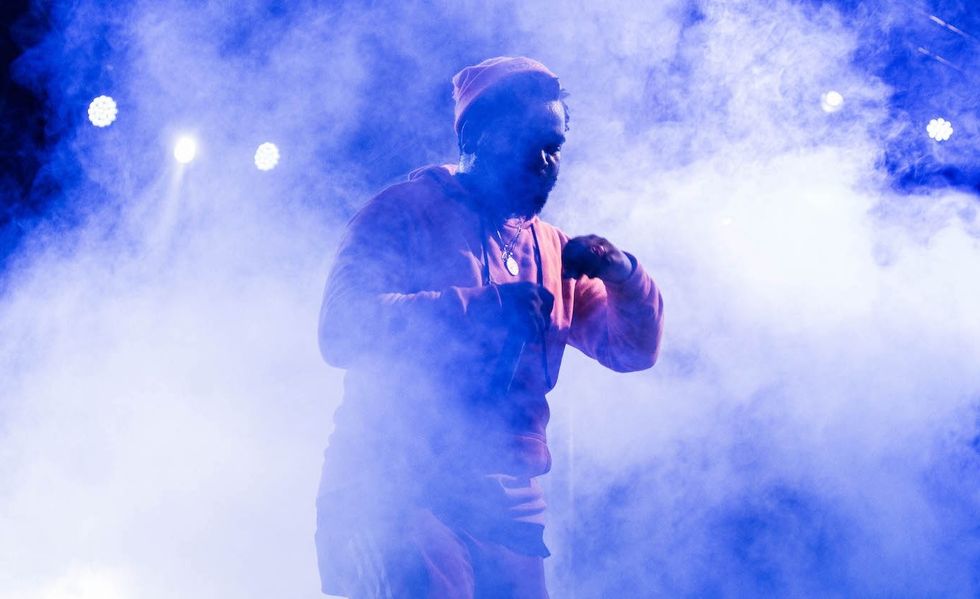 Photo by Sabelo Mkhabela.
Sjava is one of the pioneers of the subgenre African trap music (ATM), alongside his Ambitiouz Entertainment label mates Emtee and Saudi. Sjava's music mixes umbhaqanga and maskandi with trap. You can pick up influences of the legendary mbhaqanga group The Soul Brothers in his music.
Sjava sings about issues affecting the average black man in modern day South Africa, which he did in full on his gold-certified debut album Isina Muva. The album was received well by both fans and critics alike. Sjava has appeared on hit singles such as DJ Citi Lyts' "Shishiliza," Miss Pru DJ's "Ameni," and of course the massive "Vura" by DJ Citi Lyts. He's also featured on Emtee's sophomore album Manando.
Saudi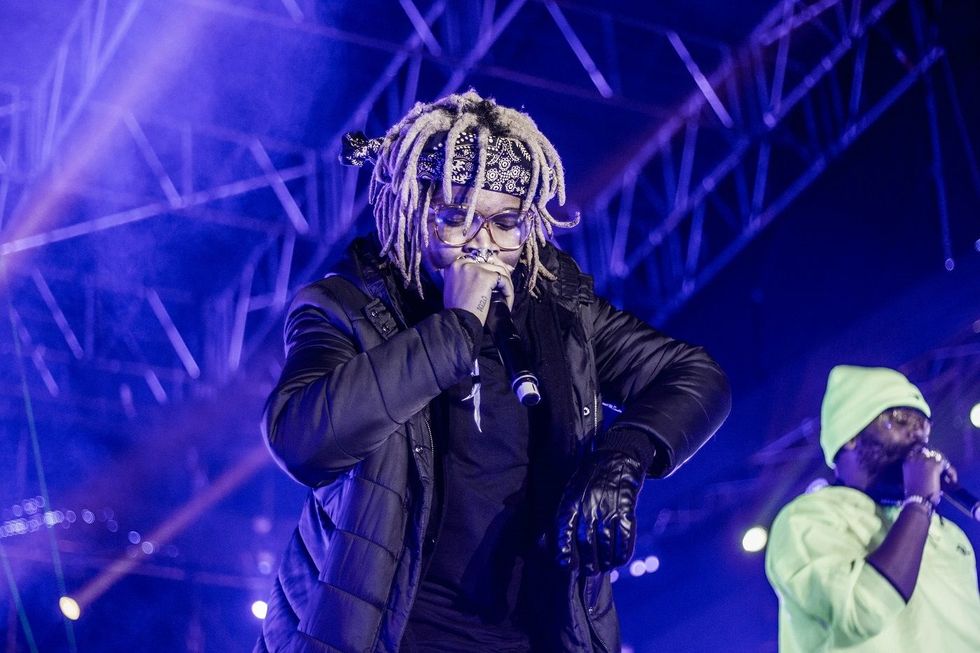 Photo by Sabelo Mkhabela.
Just like Sjava, Saudi, who hails from Soweto, is signed to Ambitouz Entertainment, and is part of the ATM collective. He recently released his debut album D.R.U.G.S Inc, last year, and it's essential listening. On D.R.U.G.S Inc, Saudi wears his heart on his sleeve, and delivers his raps in a sing-songy manner without the use of autotune.

Prior to releasing his debut album, Saudi was known for great features on singles such as Priddy Ugly's "In The Mood Remix," Miss Pru DJ's "Ameni" and "Ugesi," DJ Citi Lyts' "Vura," among others. He also appeared on the albums Manando by Emtee, King Zamar by Lady Zamar and Isina Muva by Sjava.
Yugen Blakrok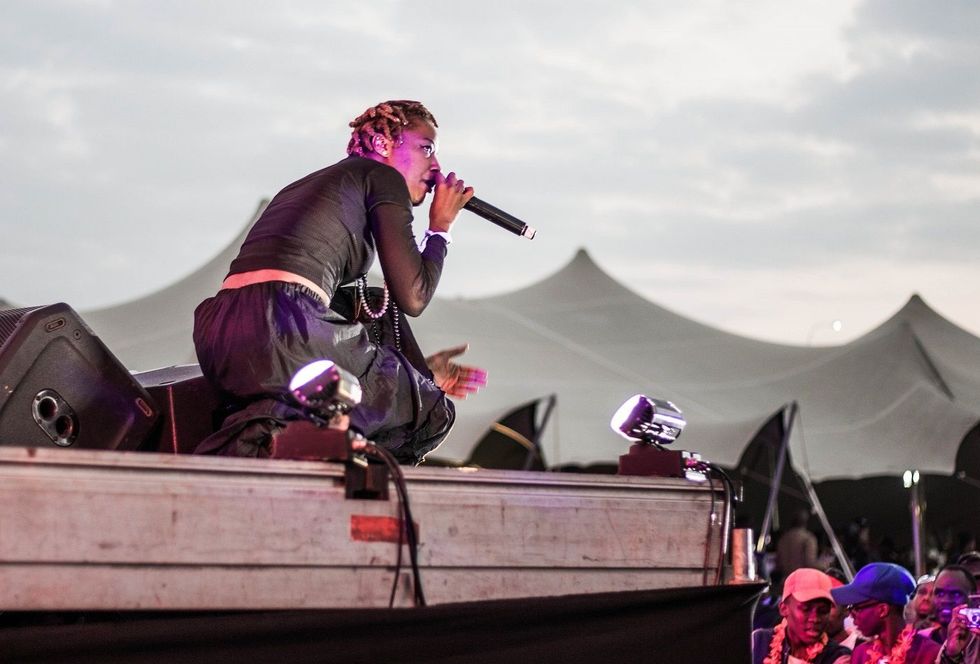 Photo by Sabelo Mkhabela.
Yugen Blakrok is a maverick and one of South African hip-hop's best-kept secrets. While she may not be popular among your regular hip-hop circles, the rapper has managed to amass a solid niche fanbase. She is signed to the indie label Iapetus, and was recently on tour in Europe.

Yugen Blakrok released her debut album Return of the Astrogoth in 2013, and cemented her spot as one of the most potent lyricists in South Africa. She drops knowledge, making use of esoteric metaphors and similes that reveal a well-read writer and an artist who is comfortable in her own skin. Her flow is butter, and sits over a highly-textured beats courtesy of her producer Kanif The Jhatmaster.
Babes Wodumo
Babes Wodumo is the self-crowned 'Queen of Gqom.' She has been a staple in the gqom music scene since she released her single "Wololo" in 2016, which was off of her debut album Gqom Queen Vol. 1. The artist has since released more hits such as "Mercedes," "Jiva Phez Kombhede," "Ganda Ganda," and a few more. She's also appeared on "Tsege Tsege" by Big Nuz, "Shut Up and Grove" by Distruction Boyz.

Babes' personality and dance moves have made her a favorite among South Africans. And her insistence to doing interviews in IsiZulu, which is a revolutionary act of some sort, makes Babes a leader of some sort.