Blitz The Ambassador Shares The Lovelorn Music Video For 'JuJu Girl'
Watch the music video for Accra-Brooklyn rapper Blitz The Ambassador's "JuJu Girl," the lead single off his forthcoming 'DIASPORADICAL' LP.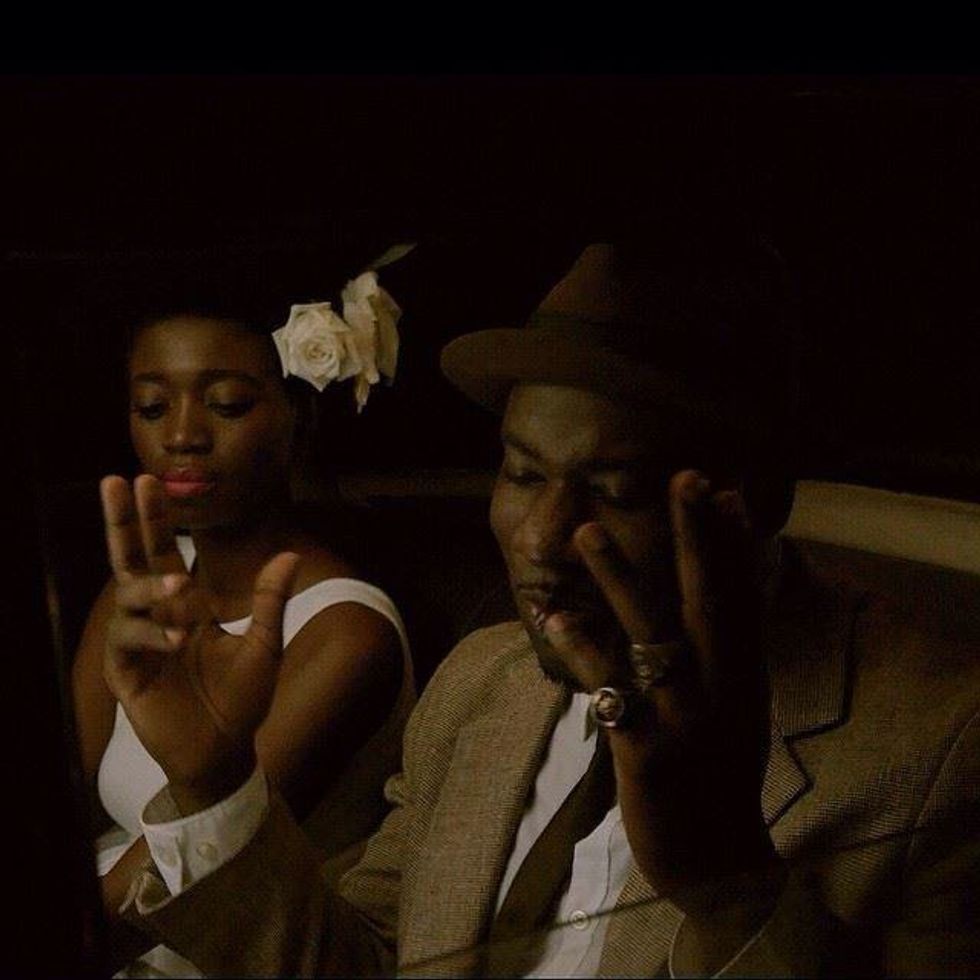 ---
Accra-Brooklyn rapper Blitz the Ambassador recently shared "JuJu Girl," the romantically funky, self-produced lead single from his forthcoming album DIASPORADICAL. Now, the MC's dropping the music video for the afrobeat-inflected tune. Directed by Blitz himself, the video follows a fedora-wearing man (played by Blitz) and woman in a white dress (played by Yaa Opare) from a dimly lit club to a shared a cab ride, during which the man expresses his affection for her. She doesn't requite his love, though and gets out, leaving the man to look at a peopled ocean in solitude. Telling a lovelorn story and featuring red-hued cinematography that recalls the great Hong Kong movie In the Mood for Love, the video illustrates the song's underlying melancholy and stands alone as a poignant short film. For more from Blitz, revisit his top video of 2014 choice for "Make You No Forget" and his guide to being an 'African In New York.' Watch the music video for "JuJu Girl" below, and keep posted for more about Blitz the Ambassador's upcoming full-length DIASPORADICAL.