Shabazz Palaces x Boiler Room
Watch Shabazz Palaces fuse live percussion and samplers in their Boiler Room TV performance.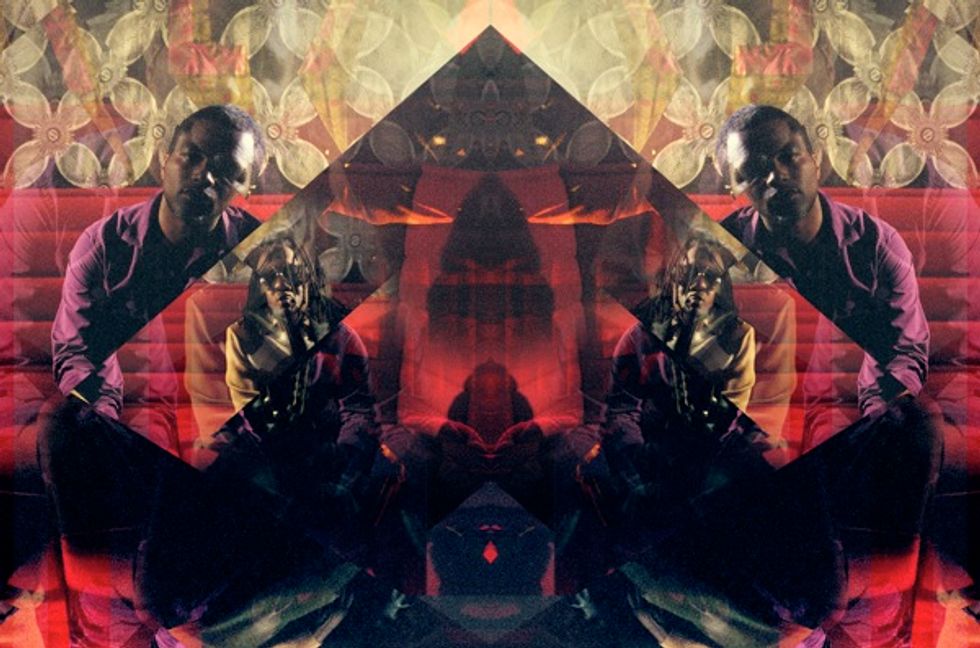 ---
Afro-futuristic hip-hop duo Shabazz Palaces, who recently came out with a spell-binding music video, dropped by Boiler Room to deliver a unique set that fused samplers, Ishmael Butler's rhymes and Baba Maraire's Zimbabwean-influenced live percussion. Below, watch Boiler Room TV's short recap of Shabazz Palaces' 40-minute performance, which we'll be posting in full here once the audio's up. Trust Shabazz to always deliver on unorthodox smoothness.