Buraka Som Sistema Producer Riot's 'Originator' EP
Buraka Som Sistema Producer Riot will release his solo EP 'Originator' on December 8 via Enchufada.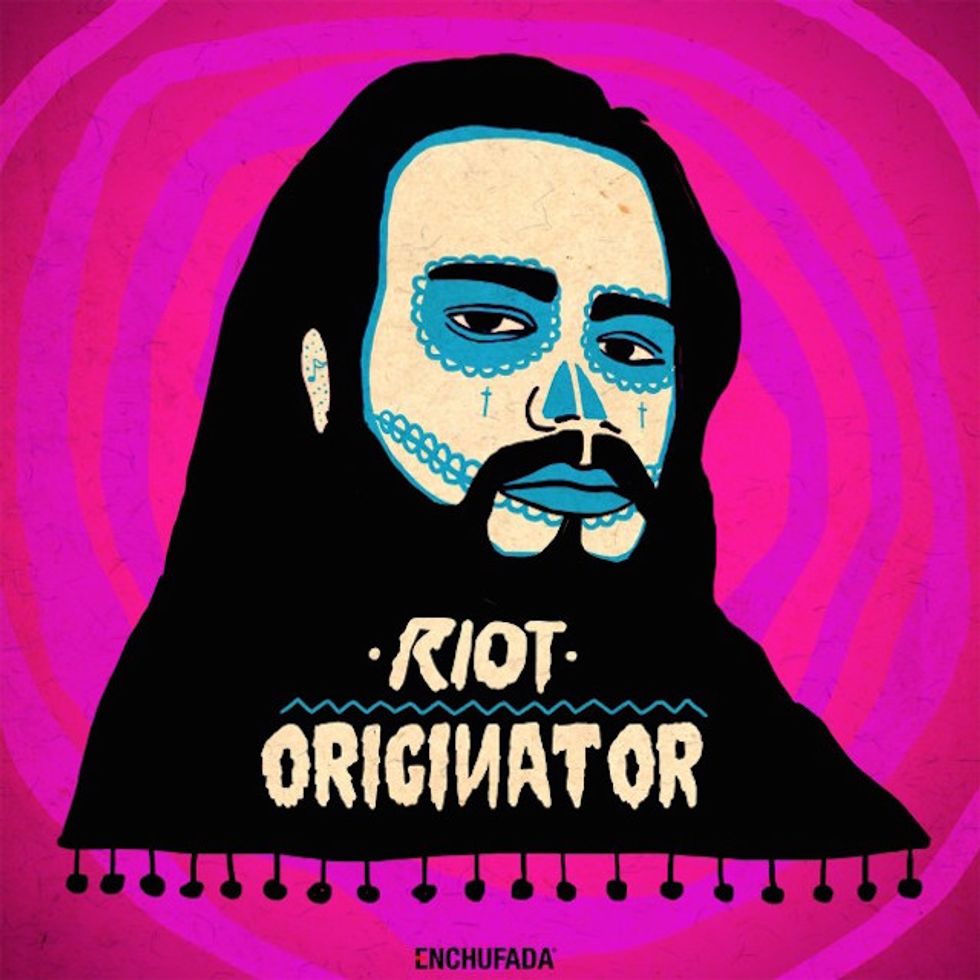 ---
Back in May, Buraka Som Sistema producer Riot released an exciting two-song solo EP called Zouk Weapons Vol. 1. Today, he comes through with the follow-up Originator, a four-track EP that sees Riot as the creator of a darkly beautiful underworld of drums, synths, and zouk bass. Opening with "Coming From My Heart," the album establishes its subterranean feel with skittery beats, electronic zips, and drum pounces as a female vocie almost cries, "What happened baby?" The following tune, "4AM (feat. MC Strategy)," is haunted by MC Strategy's refrain ("It's getting very unreasonable,/So what you're doing is getting very unreasonable") yet adds light to this underworld with playful electronics and blazing synths. The sheer speed of the song may be almost frightening but that's what makes it rewarding; the listener gets wrapped up in this mania of sound, never quite sure what it will do. Continuing this plunge into dark electronica, "Bounce" starts with drips and scrapes that slide into thuds and hiccups, background synths nearly flooding everything. Interspersed with slower parts, though, the song allows for reflection as well as intensity. Featuring percussive tip-taps, running horns, and surging synths, "Zouk In The Souk" closes the album with a sense of victory, as if rising from this thrilling dungeon of sound. Listen to Originator in a full stream below. The album officially drops on today via Enchufada.