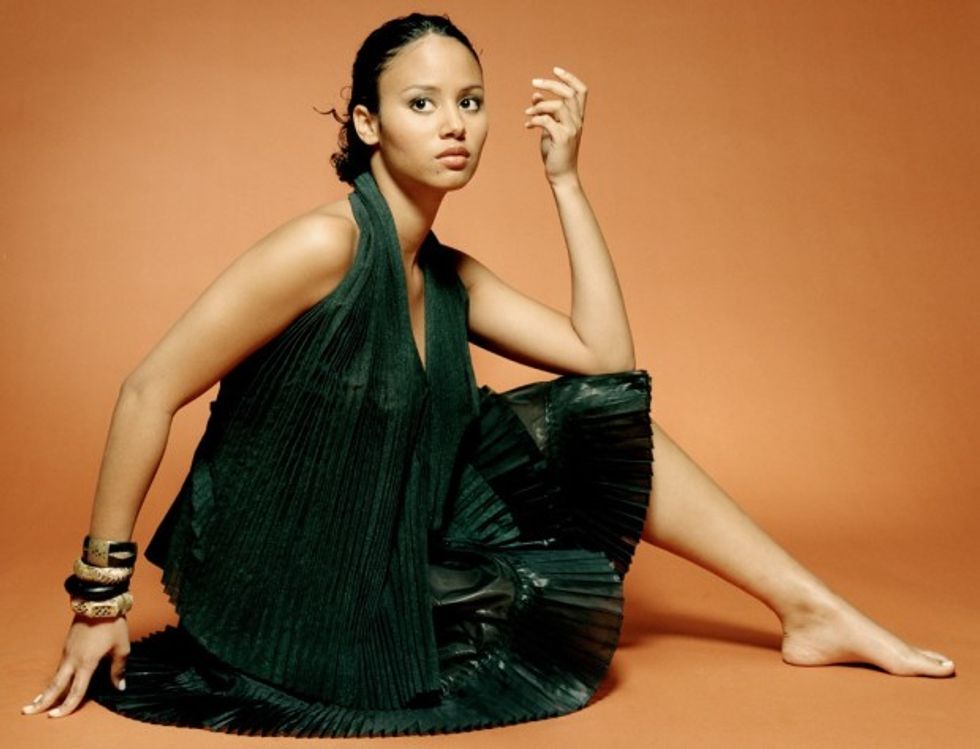 ---
I became an instant fan of music from the sun drenched islands of Cape Verde when I first heard the sound of Bana 's soulful harmonies and the intoxicating voice of the barefooted diva Cesária Évora (may she rest in peace). As Cape Verdean hip hop artist Shokanti explained to me, there's a new bright voice carrying on the nation's blues-influenced style of morna music .
27-year-old Mayra Andrade stands on the shoulders of past musical luminaries like Bana and Cesária as one of Cape Verde's modern songstresses. In MC Shokanti's words:
"Mayra Andrade is an amazing musician with a gift to capture audiences of all ages into her musical journey. She has brought Cape Verde to the world and the world into Cape Verde by staying true to her traditional roots and creating new innovative fusion of world sounds. It may be hard to replace Cesaria Evora, but Mayra Andrade has proven that she will have her own legacy to fulfill."
[embed width="600"] [/embed]
Mayra Andrade, "Comme s'il en Pleuvait (Live)" at Studio de l'Ermitage.
In a recent interview published by The Economist , I spoke with Mayra Andrade about her craft and roots. Read an excerpt below and head over there for the full article:
The relationship that musicians have with their craft is often an intimate one. How did you develop your passion for music?

I don't think I really chose music—instead, music chose me. From the moment I was born, I felt like I was surrounded by the sounds of the famous Cape Verdean singers like Bana, and Brazilian musicians such as Caetano and Milton Nascimiento. I was being seduced by this acoustic sound, and I just couldn't ignore it.

As an African artist, do you feel under pressure to make a certain type of music?

For African musicians there's always this pressure to be traditional. The audience has certain expectations of you because you're African—they want something exotic. But just conforming to others' expectations can become meaningless over time. Someone might say that I'm not traditional enough. But no one ever says to a pop singer, "You're not pop enough". ( Economist )
[embed width="600"] [/embed]
Mayra Andrade & La MC Malcriado, "Mas Amor"
- Dialo Hall, founder of Addis Tunes