South African hip-hop superstar Cassper Nyovest's label Family Tree signed a partnership deal with Universal Music Group today, as reported by multiple publications. The deal will see UMG assist Nyovest with the release and distribution of his upcoming album.
"It shows what I have built has value," the artist was quoted as saying by IOLabout the signing.
"I sat with one of my business mentors – this billionaire dude – and initially, I wanted him to invest into my company and he said the whole thing of owning 100% of a company sounds like a great idea, but sometimes you have to build it till it's worth something and then sell a bit of it. So how I looked at it is I have built Family Tree, and for me to grow, I have to share a percentage of it."
He added that artist signed under Family Tree (Nadia Nakai and Tshego) weren't obliged to sign to UMG. "Everybody was given an option," says Abuti Fill Up. "Tshego opted not to come with me in this venture because he wants to do his own thing," said the MC. "I don't want to speak on Nadia yet, because she will announce but to be clear: the deal is Family Tree, so I will still be able to release other artists through this deal."
The rapper also announced that the title of his upcoming album will be Sweet & Short. The album will drop on the same day as Cass' Fill Up Moses Mabhida Stadium show on the 1st of December. Nyovest is releasing a new single this Friday.

Sweet & Short will be highly influenced by kwaito, which has been evident since the last two singles the rapper has released in the past few months; "Gets Getsa 2.0" and "Hase Mo States."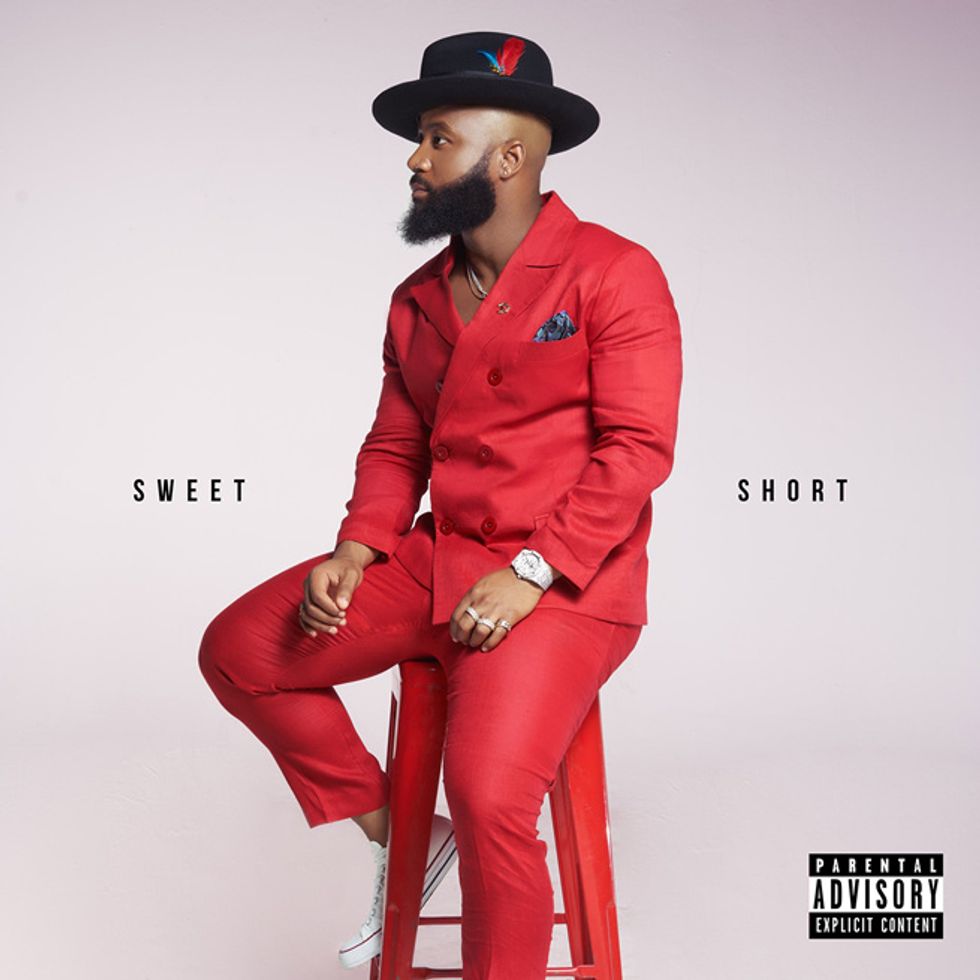 The cover of Cassper Nyovest's upcoming album.
Nyovest has had a flourishing career as an independent artist. His first three studio albums Tsholofelo, Refiloe and Thuto all sold at least platinum, and boasted features from the likes of Burna Boy, Black Thought, Talib Kweli, The Game, among other superstars. He was also the first rapper to fill up the Ticket Pro Dome, and broke records with his Fill Up Orlando Stadium and Fill Up FNB Stadium concerts.
The artists has been vocal about the disadvantages of being independent such as not getting enough radio airplay and not topping charts as much as artists who are signed to major labels.
Cassper Nyovest - Gets Getsa 2.0 (Official Music Video)www.youtube.com
He once tweeted, "I'm not signed to Sony. I'll never have a number 1 single in my career unless I share the cake with a major label. They run the charts, from iTunes to radio. They have all the data, the manpower, [and] the connections. Maybe it's time I did. The next step definitely needs muscle."

Clearly, independence in South African hip-hop is seriously tough. Nyovest was the torchbearer, but now that he's also signed to a major, it's looking bleak. AKA released his latest album Touch My Blood independently, but when his company BEAM Group got shut down, he quickly went back to Vth Season, the label that released his previous two albums.