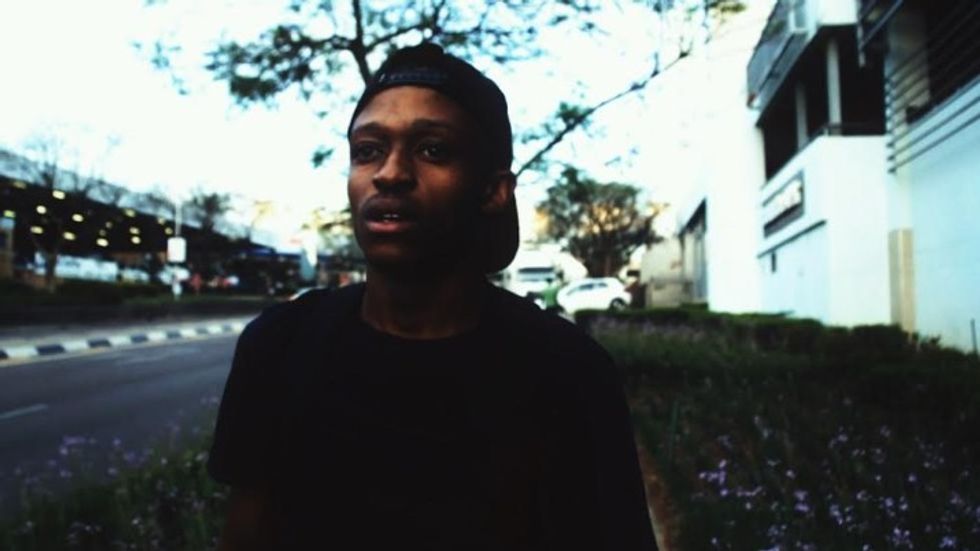 ---
Pretoria-based hip-hop and fashion-fiend Junior Mmotla (aka CMJaymmotla) has been causing quite a stir these days, highlighting such social ills as South Africa's ridiculous pass rates and the various struggles one encounters once the high school highs have worn off. We tracked him down to speak to us about his latest release, "Varsity Dreams," which happens to be the title track off his upcoming EP. CMJaymmotla sees it as his duty to bring something unique to an already diverse music scene, with just enough consciousness and just as much class.
Shiba for OKA: Tell us about yourself. Who is CMJaymmotla? Where are you from and how do you see yourself in the grander scheme of hip-hop in South Africa and the world?
CMJaymmotla: CMJaymmotla, real name Junior a kid from the province of Limpopo, South Africa. I'm a young creative, who looks at everything from the left side instead of the right. "Why" is my go to word, mainly because I feel we are a society that tends to accept and conform instead embracing our unique qualities... I was introduced to music production and song-writing during my high school days in Mpumalanga, where I also ended up being the local beat boxer for the poetry and rap sessions behind the town library this became something I'd pride myself in. Life changed when I was shown how to program what I could hear in my head into sequenced patterns on FL Studio.
The music I make has been met with "it sounds like its missing some elements, what is that?" Dark percussion with an almost tribal house sound, but with the old school kick and snare tradition of hip-hop still within those chants that sound misplaced… A song like "PAIN (Unamanga)" is my interpretation of how it would sound if one of the elderly men in a Khoi village would be telling a story by the fire with some rhythm in his delivery over the sounds of his surroundings and rain songs… I'm here, whether it be locally or internationally to bring a sound you can immediately identify once your palate is familiar with my flavor. The foundation of it all is in my lyrics.
OKA: How has hip-hop evolved since your first encounter with the genre? Is there anyone in particular who is killing it for you right now locally or internationally?
CMJaymmotla: Being part of what has been termed the "New School of Hip Hop" I feel there's now open range in the genre and music listeners are open to new sounds, the so called "Hip Hop purist" is finding it hard to remain rigid. Music is like technology it stays evolving... you will either move with the times or remain in limbo. Musicians like Riky Rick, Okmalumkoolkat, Kendrick Lamar, along with Pharrell Williams and Black Motion have proven within these most recent years, that sticking to your guns regardless of the dismissive nature most have in the beginning when something new is introduced to them, is key. Innovators come built with tenacity.
OKA: Tell us a bit about "Varsity Dreams." You make mention of not knowing where to go next being the least of high school graduates' problems…
CMJaymmotla: I write life songs. "Varsity Dreams" is a song very close to home and the title track of the upcoming mixtape. I wrote the song after my application to University failed as my peers with similar grades to mine were admitted into the same tertiary institution. That's life for you. It's a song about what I saw myself and others around me going through; that first year after high school... "high school is over, we're a little older." The idea when recording the song was to make it sound conversational like how a rapper in a street cipher would sound, spitting his bars in the circle.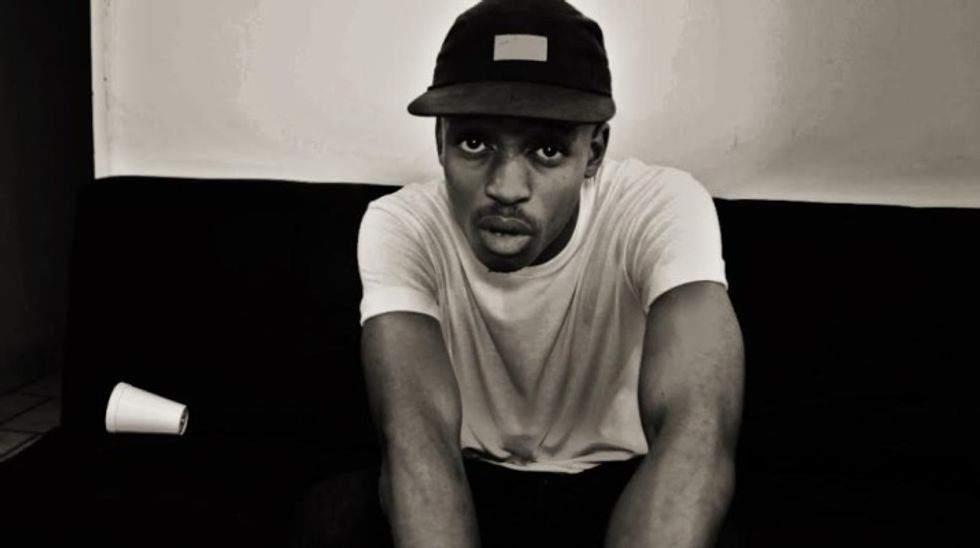 OKA: And the shooting of the video? Who was behind all of that?
CMJaymmotla: The concept for the music video was, "high school is over", showing symbols of what some youth get up to after high school, but we focused on making sure we did it in a tasteful way, to not make it seem like some awareness campaign. This is the reason why we went with the decision of not showing the girl's face in the entire video to symbolize the secretive ways of, can I say "youthful nature" that most of us after high school have seen. Rooms with styrofoam cups and empty bottles from last night's party... The man behind the camera is very talented, he's an old high school mate of mine called Tebello "@BLVCKTELLo" Malaza. The video was shot in Pretoria.
OKA: Fantasic. And finally, what's next for you?
CMJaymmotla: By the end of March the full 4 track, Varsity Dreams mixtape should be online for free download, with a physical copy being released in Joburg and Pretoria. The purpose of the mixtape is to sample my music to potential supporters-- I don't like saying the word "fans'-- it makes me feel like I belittle people in a way, call me crazy. What's next for CMJaymmotla? Basically oiling the machine, more gigs getting my music out there to people... it's early days really but its looking good!
Stay caught up with CMJaymmotla via twitter and soundcloud and look out for Varsity Dreams later this month.