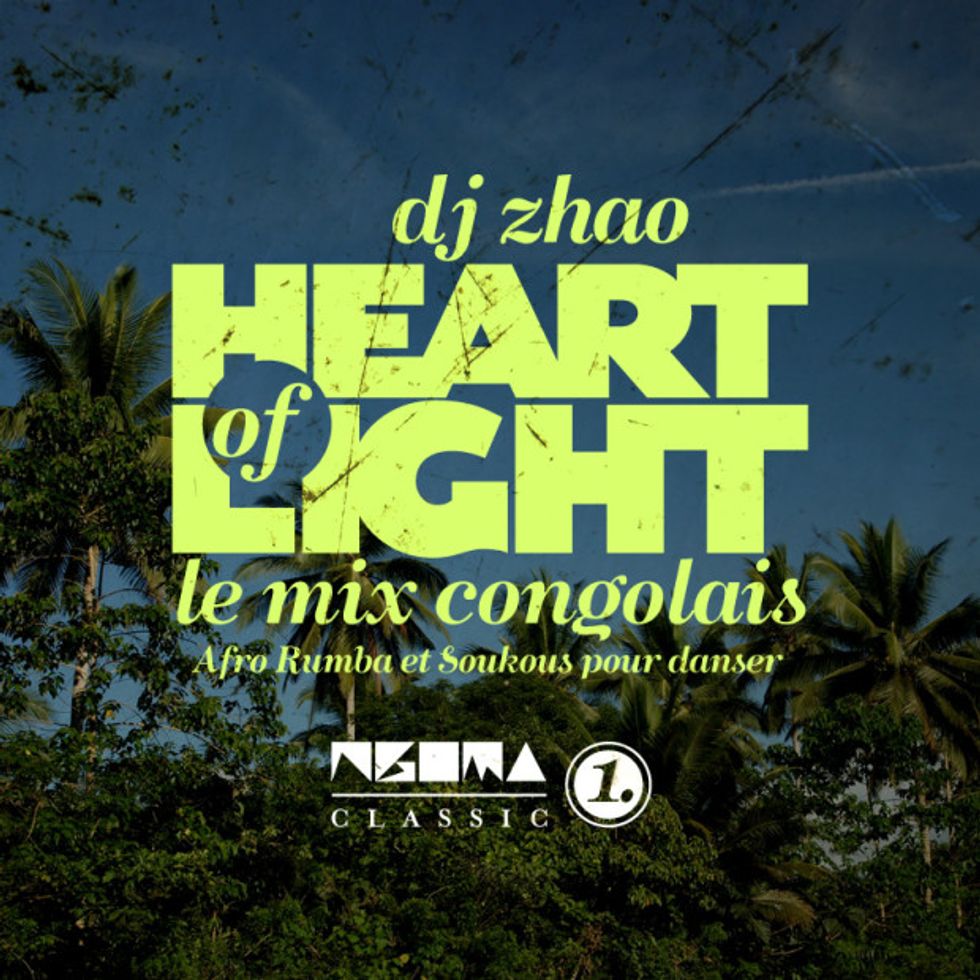 ---
Berlin's eclectic DJ Zhao, who we've written about extensively for his excellent Punk In Africa, Juju-Juke and Arabian mixes, drops this guitar-laced, joy-of-a mix of Congolese soukous and Afro rumba. Stream and download Zhao's Heart of Light — named after "the last words uttered publicly by democratically elected president Patrice Lumumba at his inauguration address, 3 months before his murder by Belgium and CIA" — and read more about the mix below from Zhao.
Rumba traveled back to Africa via Cuba and Haiti in the 40s and 50s, later developing into Soukous, becoming the biggest African music export in history, arguably peaking in the 60s and 70s, but lived on well into the 90s with a more streamlined and modern sound. This mix is only a tiny slice of this glorious sound from the later periods: 4 on the floor, with enough bass for modern dance floors.
TRACKLIST
01 Sam Mangwana – Liwa Ya Niekesse
02 Orchestra Makassy – Kufulisika Sio Kilema
03 Papa Noel – Bel Ami
04 Kosmos Moutouari – Liberté
05 4 Etoiles – Mayanga
06 Kanda Bongo Man – Ebeneza
07 Mpongo Love – Femme Commerçante
08 Unknown – Zoum
09 Sam Mapangala – Dunia Tuna Pita (We're Just Passing Through the World)
10 Kanda Bongo Man – J.T.
11 Bilenge Musica Du Zaire – Wazazi Wangu
12 Empire Bakuba – Nazingi Maboko
13 Alain Kounkou – Soukouss Grands Effets
14 Nyboma – Maya
15 Elali – Mawa (Ngai Mawa)
16 Synthez – Virée aux Antilles
17 Fifi Map – Libala Ya Bomwana
18 Africa Maestro – Na Decide
19 Bicko Tchéké – C'est chic
20 Kanda Bongo Man – Sango
21 Meiway – Nanan
22 Luambo Lwanza Makiadi & L'Orchestre TPOK Jazz (Franco) – Casier Judiciaire