For award winning actor and producer Enyinna Nwigwe, pursuing his career goes well-beyond gaining wealth, fame and power—he has a different approach. Despite the obstacles that exist in Nigeria's entertainment industry, the driving force for everything in Nwigwe's life revolves around love, passion and following his heart.
Nwigwe got his start in entertainment as a model while attending the University of Calabar after leaving his home in Owerri, Nigeria, but has since starred in major films like The Wedding Party 1 and 2 (2016 and 2017), Bachelors (2006-2008) and Hollywood's Black November (2012).
Nwigwe first big break came when he was discovered by director Jeta Amata, who then casted him for the film Wheel of Change (2004). Although acting was not originally in his vision, he took a leap of faith and trusted his gut.
---
"As an actor, before commercial value sets [in], there'll be moments of doubt—whether to give it up for business totally or keep on believing," Nwigwe says. "It really was just about the passion that continued to grow every step of the way after my very first experience. I would say I simply trusted and followed my heart." He even mentions why Coming to America is one of his favorite films not for its humor, but rather for something more meaningful. "Although it's a comedy with its humorous moments, the theme is quite serious. It's about a man who is willing to sacrifice money, privilege, power, and position in quest for personal happiness. This is an evergreen message."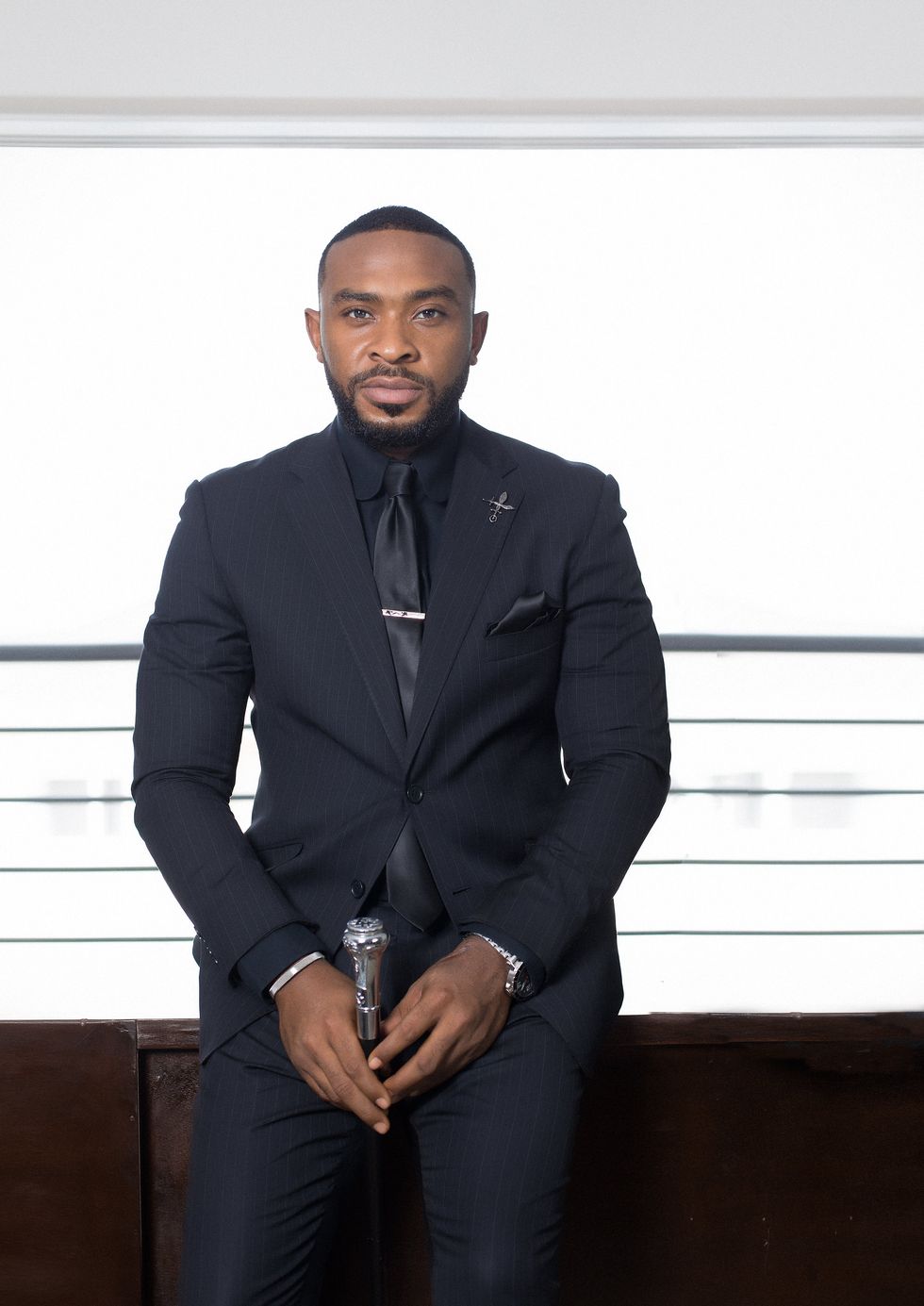 Photo by Maj Delz.
When speaking with Amata, who is Nwigwe's mentor, he also adds to this notion on Nwigwe's drive when discussing his first experience working with him for his break-through film.
"Remember Enyinna is not just an actor, he's also an experienced producer," Amata stresses. "He served as a PA while working with me for the first time. He took the job with the utmost importance and gave it more meaning. While we were filming The Amazing Grace in 2004, he was hands on building the village we burnt down and the ship that capsized. He was sawing wood, hitting nails, tying knots—he did it all. He never came late and offered to assist with any extra time he had. Enyinna puts his heart into all he does and outside of his professional talent he is an amazing friend."
Although we tend to see the outcome of great films and actors on the surface, little understand the practice, research and study actors undergo when preparing for each role. During my conversation with Nwigwe, he mentions Will Smith, Meryl Streep, Kenneth Okonkwo, Sam Dede, Eddie Murphy, Richard Mofe Damijo, and Denzel Washington as actors who have inspired him over the years. This was not only because of their amazing roles, but also their ability to execute them effortlessly. "Believing in your delivery as an actor is very important for a truthful performance," Nwigwe says. "The more understanding an actor has of a situation, the better the chances [they have] to genuinely convey [it]."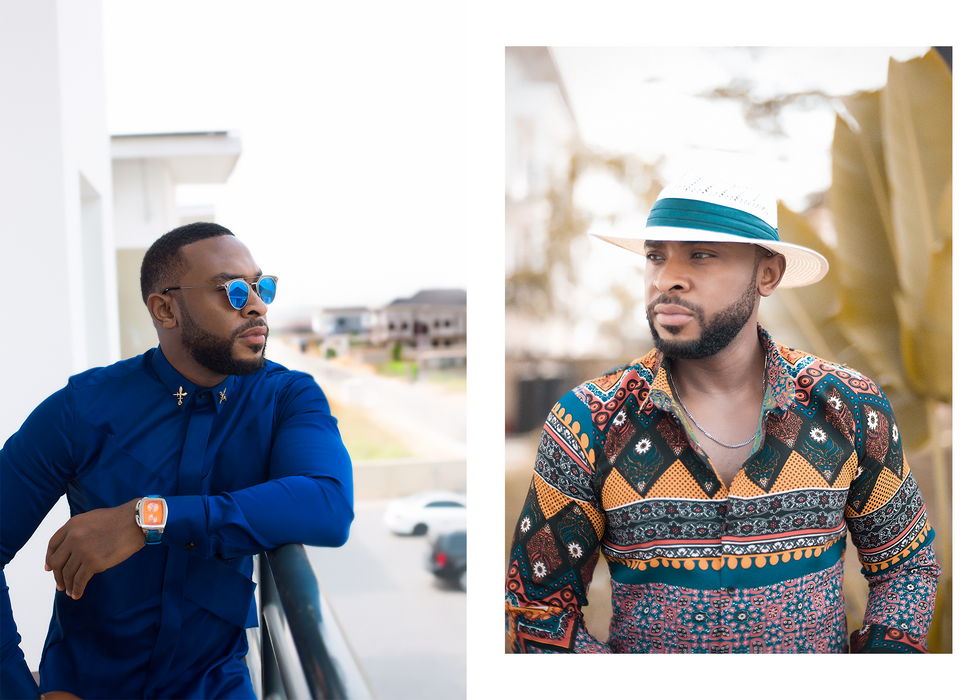 Photo by Maj Delz.
Mensah Oteh, author and a close friend of his, has strong beliefs on the importance of hard work and why Nwigwe has been able to impact his industry so heavily, saying, "Enyinna is in my opinion an outlier. He made mastery his life's focus rather than success and there is a significant and profound difference between both."
Oteh continues, "By pursuing mastery (and his legacy) in lieu of success, he has a distinct obsession to reach his true potential and become the best version of himself. This focus combined with his self-belief, self-confidence and a commitment to excellence is beginning to influence others into recognizing the benefits of forging a new path of discovery rather than remaining in the tradition of what has always worked."
Redefining traditions is also a major reason behind the success of Nwigwe's biggest film The Wedding Party, and the monumental impact the series has been able to shape on the film industry in Nigeria. Although we often hear discussions about race relations and interracial dating in mainstream media, we rarely understand how these differences affect family and friendship dynamics the way TWP 2 was able to convey in both a humorous and empathetic way.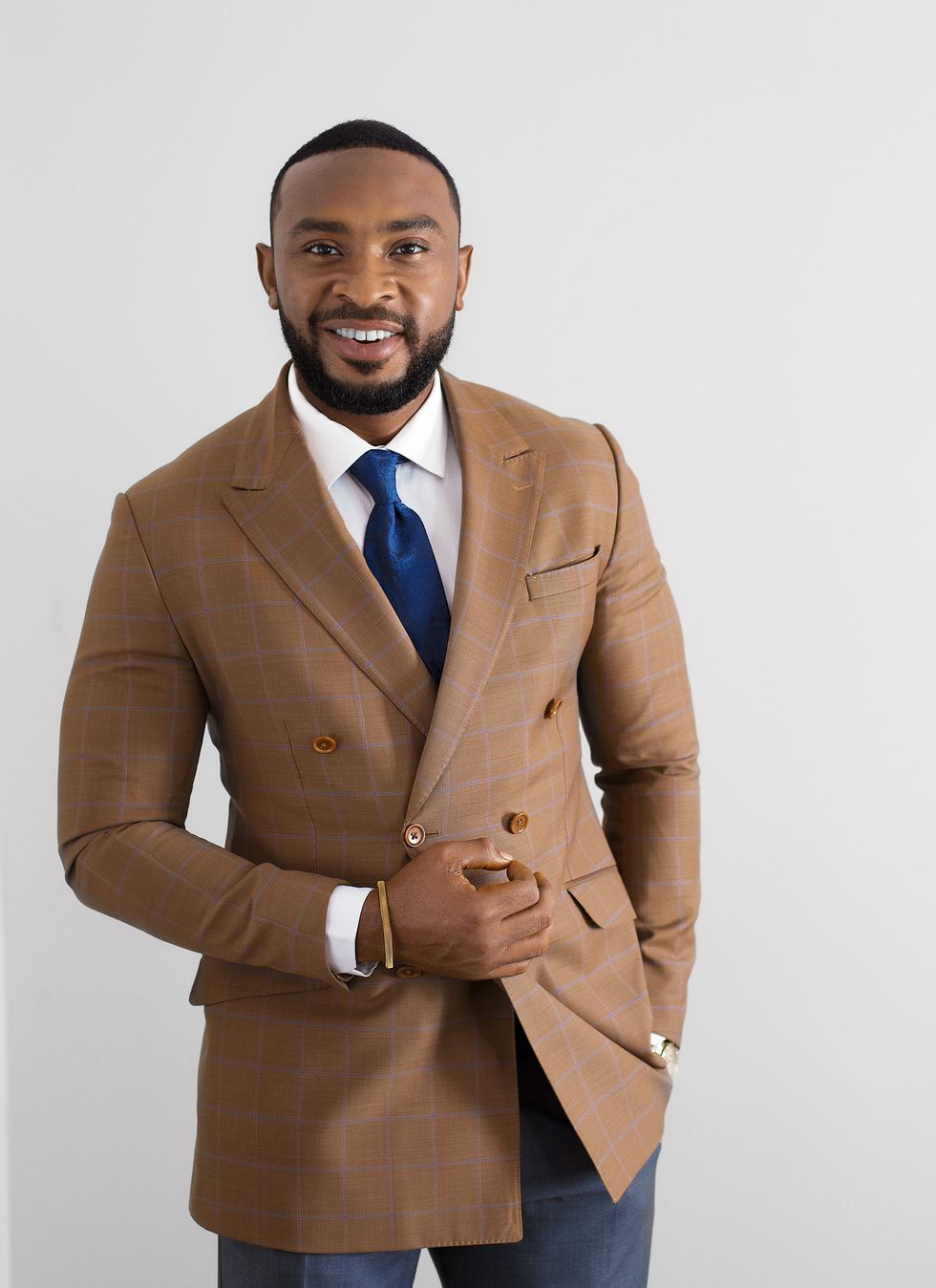 Photo by Maj Delz.
"The film captures the very essence of humanity like no other medium does. Getting people to feel what the characters feel, love, pain and all other human emotions help shape and shift perception," Nwigwe says. "It is much easier to have a less judgmental understanding of other cultures if they are represented in our stories, which thousands of people are exposed to from an early age. In order to create less stigmatized ideas of others based on their skin color, and cultural differences like language, food, fashion etc., we need to push the 'human first' agenda over skin color, gender and so on. The world needs more love."
Along with the film's ablility to open such a dialogue, it also was able to smash records and show how lucrative Nigeria's movie industry is by racking up over 73.3 million naira (about $202,000) in its opening weekend and went on to screen in 17 other African countries and in the U.K. When speaking with Nwigwe's co-star Banky W about the financial and social success of the film, he says, "I think what The Wedding Party series has been able to do is show what's possible in the Nigerian and African film business. It's clear evidence that shows the kind of return you can receive, when you execute properly. It's a great achievement for the film business out here and should hopefully open the doors to many more successful projects, and many more interested financiers." In many ways, films like The Wedding Party is fueling a new creative renaissance happening in Nigeria and people are seeing the value in creating their own spaces and standards.
While Nwigwe is already starting his 2018 off strong, he has no plans to slow down. Enyinna has more in store for the year including his new film, The American King, co-starring Akon, producing a number of projects and pushing his entrepreneurial endeavors including contracting and real estate.
His advice for those who are looking to be as passionate and laser-focused as him is simple to remember. "Give it your all," she says. "Always take your heart to work while truly believing in yourself." When you know what you want and are willing to work hard for your goals, the sky's the limit and Nwigwe is an example that anything is possible if you recognize your power to execute and the power of love.
*
Credits
Producer: Amarachi Nwosu
Photographer: Maj Delz
Stylist: Arazu Okaro