Fela Kuti 'Sorrow Tears & Blood' [Limited Edition 12"]
Watch a video preview of an upcoming limited edition vinyl reissue of afrobeat king Fela Kuti's "Sorrow Tears & Blood."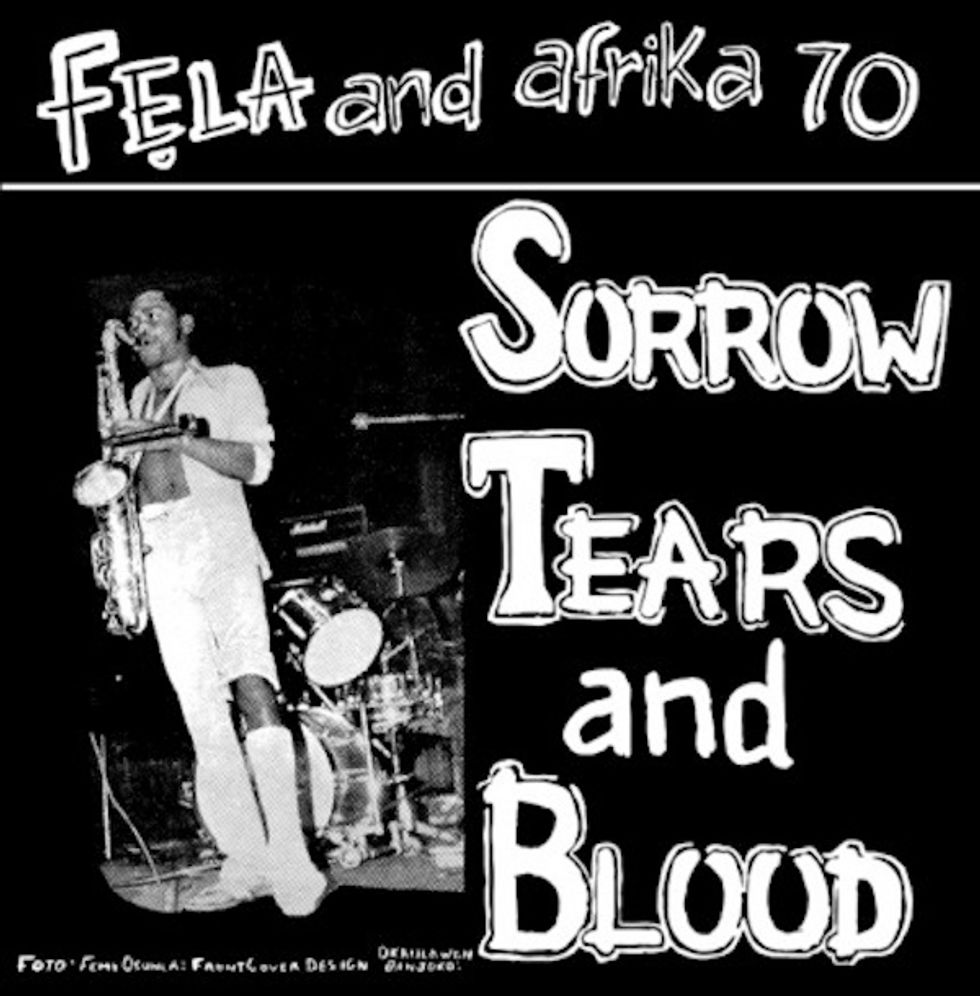 ---
The afrobeat king Fela Kuti is getting a special reissue release of "Sorrow Tears & Blood" for Record Store Day. The limited edition vinyl will feature an extended version of Fela's impassioned sonic attack on police and army violence against political dissenters in Africa — as the original Sorrow Tears & Blood LP was among the first albums Fela released following the Nigerian army's destruction of his Kalakuta Republic commune in 1977. The 12" release will include the "title track restored to its original, complete running time, following the recent rediscovery of [a] six-minute instrumental section preceding the entrance of Fela's vocals," and the rare B-Side "Perambulator" which has been unavailable for decades.  Watch a cut-down visual stream of  "Sorrow Tears & Blood" below and look for the release out April 20 via Knitting Factory Records. For more from Fela check out the recent The Best of the Black President 2 compilation.