Music
Watch Flame and Ecco's Music Video for 'Home Run'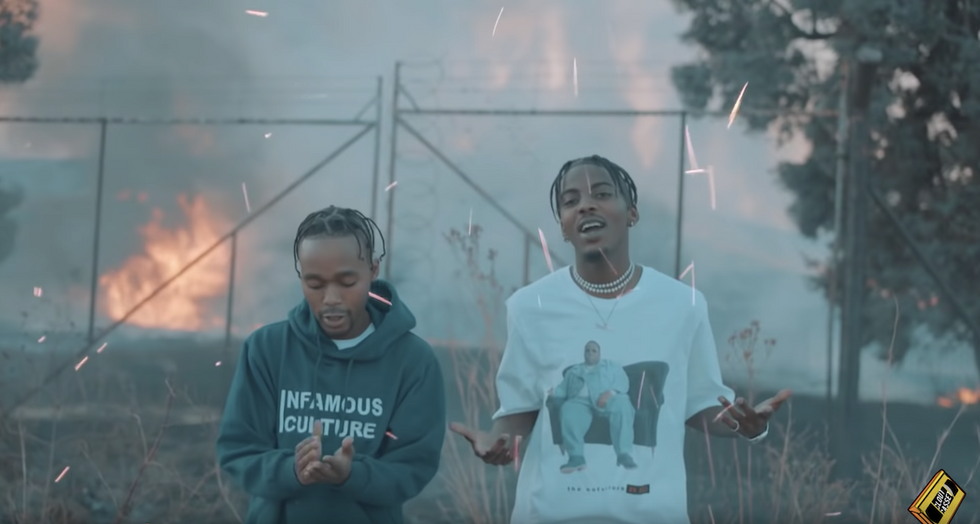 Flame just released a new video from his latest album.
Flame and Ecco's new video for their collaborative song "Home Run" shows just how deep their friendship runs. After Flame dies in a drive-by shooting and is seen ascending to the clouds, Ecco takes care of his friend's family.
---
The video is directed by Morale Phala, popularly known as Clout Cassette. He has shot numerous visuals for Flame and his affiliates.
"Home Run" is a song from Flame's debut album CandyMan, which was released in July. The project spans 19 songs and runs for 76 minutes. But you will wish it was longer.
🎬 https://t.co/umejFfo2CE

— Clout Cassette (@Clout Cassette) 1568457563.0
CandyMan is one of the best South African hip-hop albums of the year, and an addition to an already impressive discography which includes the rapper, singer and producer's 2017 debut EP Clouds and its incremental Clouds (Special Edition), a collaborative EP with Zoocci Coke Dope titled DND (2018), an EP titled Germander, which was released earlier this year before CandyMan.
20 years ago exactly 8:00 in the morning, a clueless mother was led to a Labour room, little did I know that my wo… https://t.co/Pi1EHLfn84

— @Lerato_MamaBear (@@Lerato_MamaBear) 1568088418.0
The album features artists who are in Flame's immediate circles such as Zoocci Coke Dope, Ecco, Ayanda Jiya, The Big Hash and more.

Flame has built a strong reputation among South Africa's new wave of hip-hop artists, and CandyMan further solidifies his position.
Watch the music video for "Home Run" below and stream CandyMan underneath:
Flame - HOME RUN (feat. ECCO) [Official Music Video]www.youtube.com