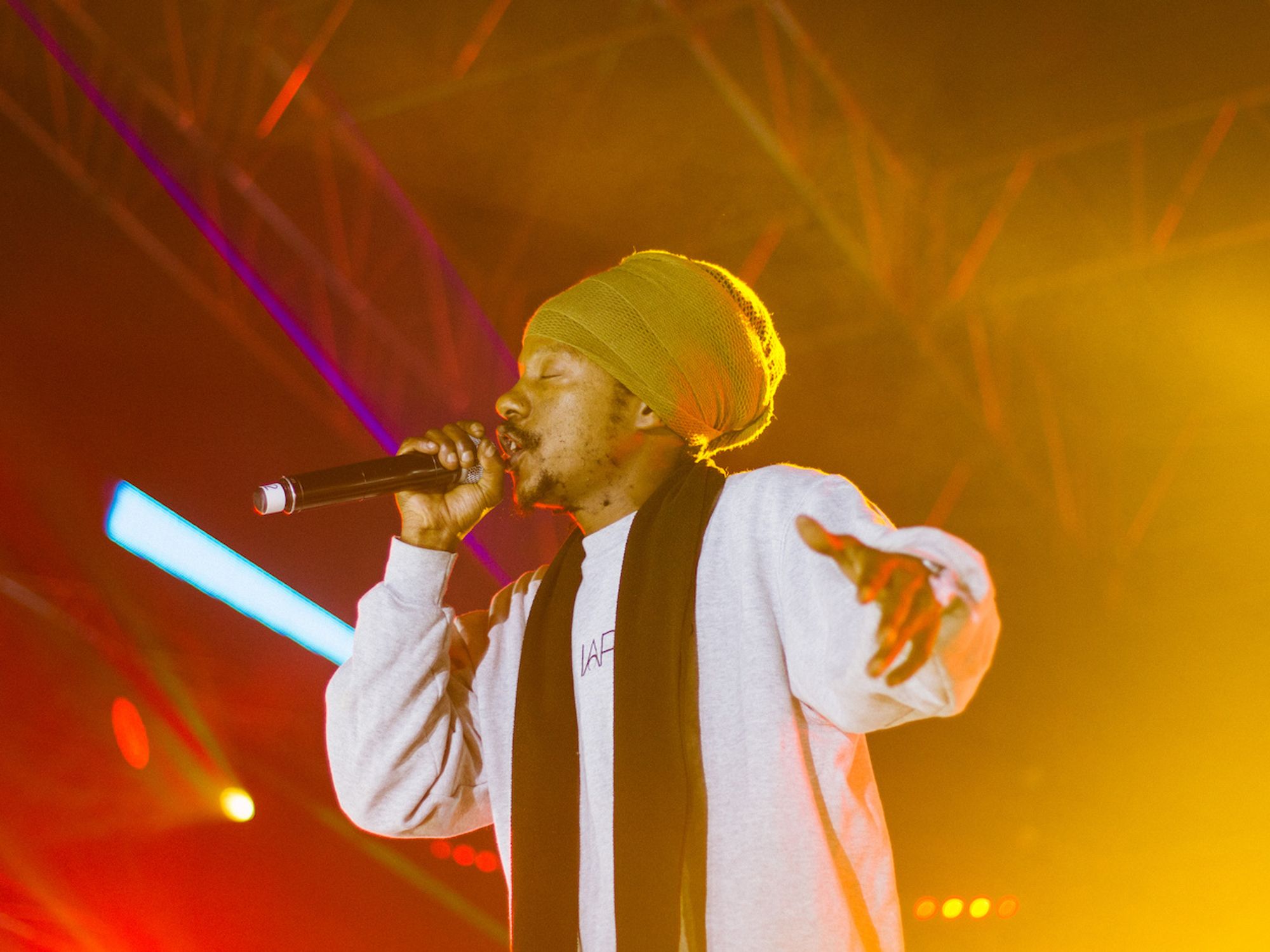 Hymphatic Thabs releases his first album in 12 years.
Legendary South African lyricist Hymphatic Thabs hasn't released an album since 2007's The Age of Horus. Last week, Thabs was one of the 26 pioneers who were inducted into the South African Hip Hop Museum's Hennessy Wall of Fame.
Today, the rapper shared a new album titled Centre of the Universe on his bandcamp page.
---
The 15-track project is entirely produced by Kanif, who Thabs has been working closely with for several years since joining the label Iapetus Records. Swiss producer Maloon TheBoom co-produced the song "Higher Stature." All the songs on Centre of the Universe are free of guests except "Definition of a King," which features King MAS and Shorty Skillz.
On Centre of the Universe, Thabs and Kanif take off where his previous releases left off—Kanif provides atmospheric production that consists of layers of pads and sounds that were sampled from life itself (it makes sense when you hear the music). Thabs is still doing lyrical gymnasts referencing astrology and ancient knowledge as he gives his take on what's happening in the world. It might take you a couple of listens to appreciate the sorcery that is Thabs' penmanship.
Hymphatic Thabs has one of the most solid discographies in South African hip-hop. It consists of the masterpieces Error Era (2001), Perfect Times (2003) and The Age of Horus (2007). It's still too early to judge if Centre of the Universe is as strong as those projects, but take it from us, it's worth your while.

Get yourself a pair of headphones, lock yourself in a dark room and stream/buy Centre of the Universe below: