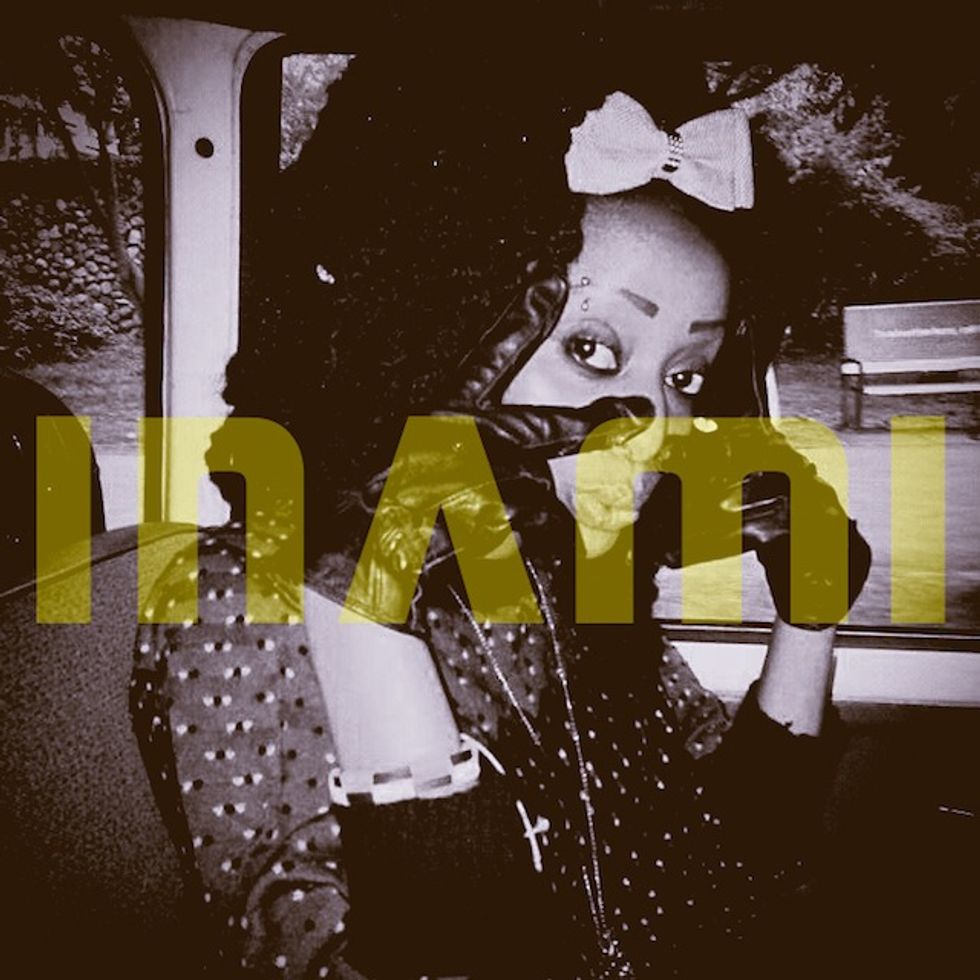 ---
Kenyan songstress Inami is a rising name in Nairobi's blossoming house scene-- a soiree which began last February with her 'Supasta' collab with kamba artist Boneless and producer Saint-Evo. Almost a year later, Imani's Little Lost EP reflects months of soaking in the eclectic nature of house music in Kenya. The four track late night anthem alternates between dance floor urges and soulful narration-- a convergence of house influences from SA's megastar industry to UK first lady of synth Jessie Ware. We spoke to the Nairobi buzzchild in the lead-up to her debut EP. Get to know Inami and listen to her Little Lost EP (out via Celsius Degree) below.
OKA: What are you listening to these days?
Inami: Still as diverse as always. A lot of deep house, tribal house and afro house, alongside jazz music, soul, neo-soul and a bit of classical music.
OKA: How would you describe your style of house? Who are some of your musical influences?
Inami: I call my style of music, Equatorial House. A blend of tribal/electric/deep house elements and at times the inclusion of indigenous sounds derived from the East African region, amalgamated into one structure layered over a four to the floor kick. My influences in terms of artistes would have to be Bucie, Black Coffee, Laura Mvula, Lianne La Havas, Blue Six, Moloko, Oh Land, Stevie Wonder just to mention a few.
OKA: Which styles of house have been most influential in the rise of a Kenyan house industry? Have those influences evolved into a specifically Kenyan form of house?
Inami: Electric house or what I hate to call "EDM" (Elctronic Dance Music), has been a main influence in getting the Kenyan listener open to other genres, but I have to say afro house has definitely been the main driver in getting the industry to evolve its sound towards the "four to the floor" kick of house music. I would not say that there has been a specific form of Kenyan house music that's evolved yet. I think it's still in its embryonic stages but I am bold enough to say that my music is among one of the first to emulate the evolution of the Kenyan sound, a sound I like to call Equatorial House.
OKA: How did you get involved with house music?
Inami: I've always been a house music fan but never thought in a million years that I'd be persuing it as my choice of expressing my vocal art. It all happened when I met Saint Evo (My music producer), who introduced me to house from a deeper perspective through his unique musical production. My whole perception of house music was turned upside down, leaving me deeply in love with house and the rest is history.
OKA: Any upcoming projects we should know about?
Inami: I've got a few projects lined up for release, one of them being my Debut EP, Little Lost, as well as a single I've collaborated with St. Evo, titled, "Besame Mucho," an afro house rendition of the infamous classical spanish piece sang and composed by Mexican songstress, Consuelo Velazquez (and popularised by Andrea Bocelli), due to be released at the beginning of next year. I'm also currently working on a joint EP with St. Evo, titled Vika Vu.
OKA: Favorite place/nights for catching music in Nairobi?
Inami: Nairobi as small as it is, may be deceiving but a lot goes down...my choice of places would have to be TreeHouse, Sankara, Tribe Hotel & Brew Bistro & Lounge.