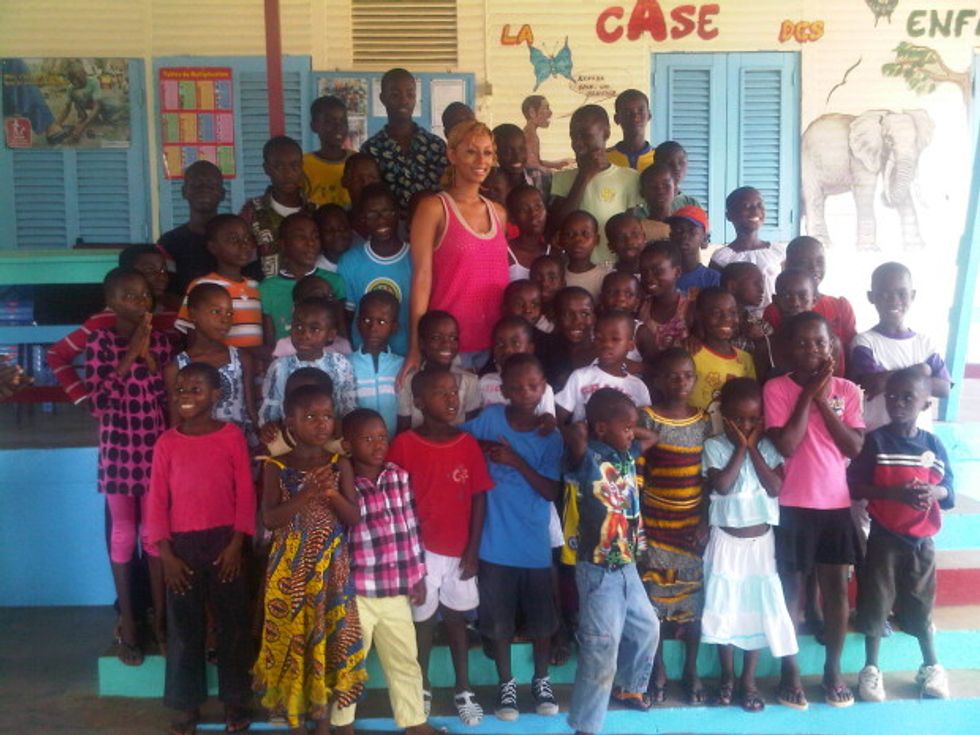 ---
We sat down with R&B songstress Keri Hilson to chat about her recent trip to the Ivory Coast, where she spoke to us about meeting prime minister Guillaume Soro and falling in love with poulet braisé.
So, you visited Ivory Coast recently.
Yeah, it was great! Though it was only a short stay, I got to play a show at Palais de la Culture d'Abidjan for about 4,000 people — the crowd's energy was amazing.
What did you do while there?
I was lucky to get to meet prime minister Guillaume Soro. Other than that, we got to go to the beach, do a bit of local shopping and ate out a lot. I gotta say, out of the African cities I visited this year Abidjan had the best food hands-down. We were tearing up the poulet braisé, aloco and kedjenou (laughs).
[embed width="560"][/embed]
Akon ft. Keri Hilson "Oh Africa" [for Konfidence Charity/2010 World Cup]
What sparked your interest in playing Abidjan?
Well, I've been traveling to Africa for a few years now. I first went with John Legend on his 2009 South African tour. Ever since then I've kept wanting to return. My dream is to visit each country in the continent. You know, being African-American you truly get a sense of "home" while there. I was also impressed people could trace their lineage to a specific tribe, it's something I've been trying to find out for myself.
Do you have a highlight of the trip?
Yeah, my favorite part by far was visiting La Caza — an orphanage for children who lost their parents in the civil war.  It was a really emotional experience and great to get to see the kids smile. For the holidays, I'm sending them over packages of bookbags, t-shirts, sunglasses, notebooks, and even an electric keyboard!