May 8, 2012...Coinciding with The Chicago Bulls' "win or go home" game tonight against Philly, Knitting Factory Records is celebrating the release of Fela Kuti's Live In Detroit 1986 today - the first new Fela material to be released since 1992, mastered from the bootleg recording of Fela Kuti & Egypt 80's performance at Detroit's Fox Theatre.
---
Bulls' center Joakim Noah grew up listening to Fela Kuti with his tennis star father, Yannick Noah, and his Cameroonian soccer champion grandfather Zacharie Noah. Above, Joakim talks about Fela's audacity to speak the truth on behalf of his people, Tupac as a new generation's Fela, the importance of knowing one's roots, and how Obamasonned him.
And continuing on the all-great-things-Fela meme, if you haven't seen the Fela Kuti musical yet, you just aren't living right (see this ?uesto post, or die). Upcoming tour dates for the traveling show are in Baltimore, Houston, and St. Paul. Get tix here.
Finally, there are literally 2 of these left in the world - the Limited Edition ?uestlove curated Fela Vinyl Boxset - they include six handpicked Fela Kuti albums with painstakingly re-created original artwork, including Joakim's favorite, Sorrow Tears And Blood, and a personal essay by ?uesto himself. We have them both here. Obvi these will not last long...
After the jump get more details on all the albums and their gorgeous covers by Lemi, Fela's album cover artist.
Video by Native Resonance.
Visit Fela.net and the Regular Trademark store. Use discount code OKAYFELA for 15% off all orders!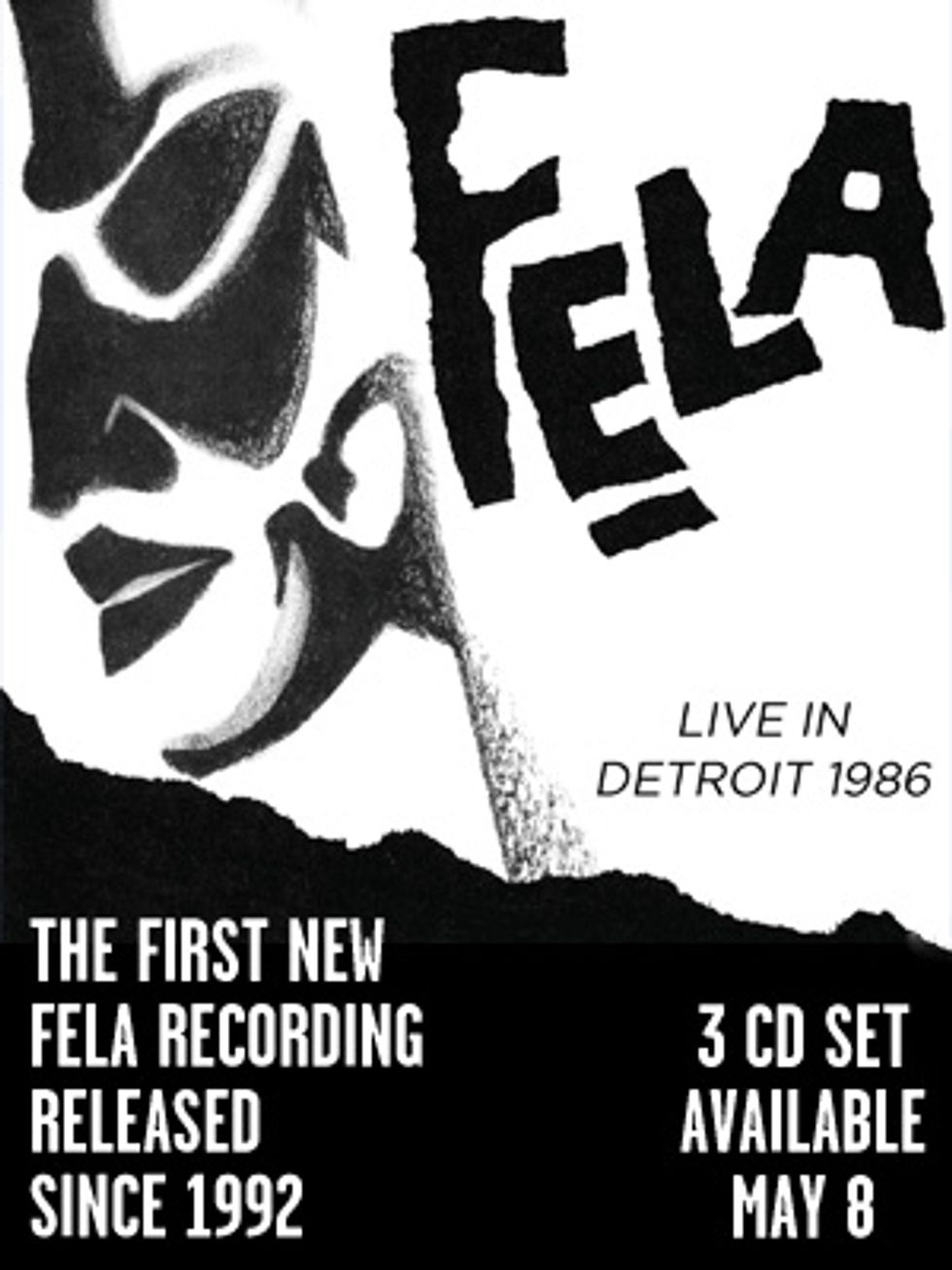 The ?uestlove boxset includes: