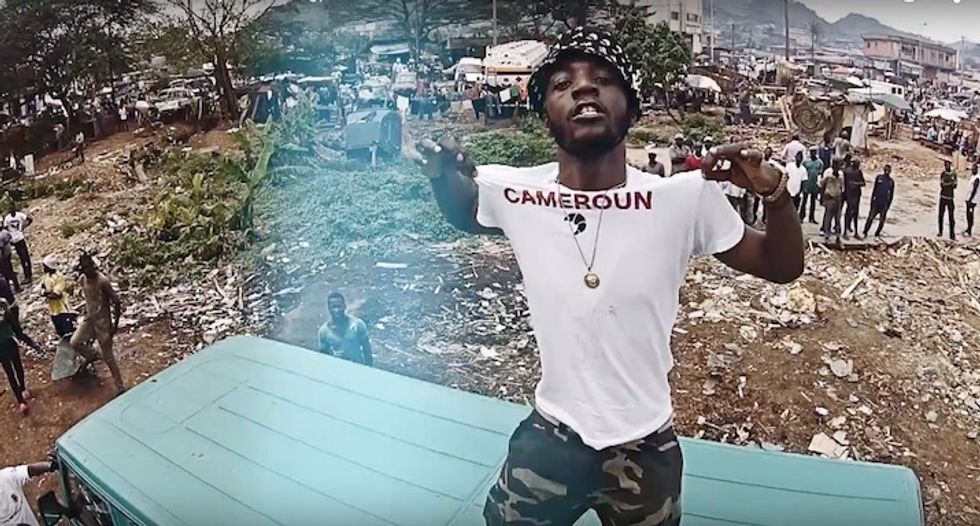 ---
Jovireturns with the visuals for his latest single "Zélé," a booming rap tune that pays homage to Cameroonian Bikutsi singer Zélé Le Bombardier. The celebrated MC rhymes in his usual mix of Pidgin, English and French, using clever wordplay to address the issues of power shortages, Boko Haram, and economic hardship across his country. His socially-aware lyrics are matched with booming trap beats, produced under Jovi's beatmaking alias Le Monstre.
In the Ndukong-directed music video, Jovi underpins his message of Cameroonian unity by linking up with people around the capital city of Yaoundé. The rapper dances on top of a van, hangs with a biker crew and gets his hair cut while others dance and congregate around him.
Watch the music video for 'Zélé' below, and check out Jovi's latest EP Raps to Riches here.