Partner
These Are 11 of Kenya's Best Viral Videos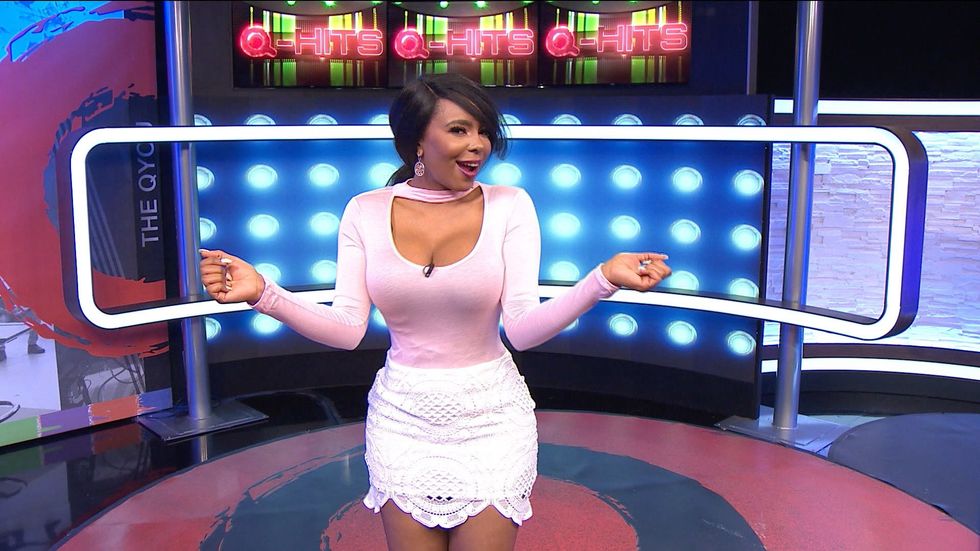 From Kenya's own salt bae to Sauti Sol and bonoko, here are popular videos that only Kenyans will truly understand.
---
QHits is a new Kenyan show from internet-TV service Showmax that mixes the best of Kenyan and international web videos into a seamless show hosted by the charming former Miss Kenya Rachel Mbuki.
To celebrate the launch of QHits and Showmax's arrival in Kenya, we've put together a list of some of the best Kenyan videos online. From music and dance videos to people making hilarious mistakes caught on camera, Kenyans love to watch internet video. But be careful where and when you  watch the following, or you might find yourself in the matatu laughing hysterically.
Check out 11 of Kenya's favorite internet videos below:
Makmende in Just A Band's  Ha-He
This was the first Kenyan viral video to go global in 2010. It featured a hero of our childhood called Makmende. A work of our imagination, Makmende makes all the villains scared and all the girls swoon. Check out this video from Kenyan favorites "Just a Band."
Bonoko
This Nairobi street boy talking about how the cops shoot you and then plant a fake gun became an instant hit. Thus, the Bonoko. The narration was remixed as a song and it made the guy famous. He got the nickname "bonokode" and he is now a radio presenter. His narration brought him from grass to grace.
Sauti Sol's Nisike
When this song came out it got all the girls hot and they watched the video over and over again. Some of the guys were not amused and were hating on Sauti Sol. But what to do with men like this?—you know the thirst is real. We often talk of team mafisi but this time team mafisilett were out of the closet.
Bazoziko
Kenyans were buzzing about the dance featured in this video. It's a certified dance craze! People are still dancing to Bazoziko in the club.
Ni Kama Ndrama! Ni Kama Vindeo
The guy was struggling to talk English and he kept on mixing up his words and we Kenyans found it hilarious. The phrase "ni kama ndrama, ni kama vindeo" became popular when you are telling a dramatic story.
Bamba Mbaya
The girls melted our hearts with this dance video which trended and prompted more videos.
Vera Sidika talks about bleaching
Everybody hated on Vera Sidika's new look, and during the trend she talked about spending millions to get that look, and eyebrows were raised when she talked about how much she spends on her shoes.
William Kabogo, The Speed Governor
The Governor was at the scene to set fire to some counterfeit alcohol, but clearly nobody bothered to inform him and others that burning a lot of alcohol together in close proximity is not a good idea. There was a big reaction and every had to run for their lives.
Henry Desagu, Nduthi fight
This interview where Henry who is a comedian talks about how two nduthi (Motorbike) guys are fighting over a client. The use of broken English makes it hilarious as some of the things he is trying to translate from mother tongue just come out funny.
Propesa – Kilimani Mums
Propesa the comedian takes situations and makes a skit out of them. In this one his wife is forcing him to declare on National TV that he is the husband to one wife which is a parody of former first Lady Lucy Kibaki making the president say on national tv that he has "one wife."
Kenya's Salt Bae
In January salt bae was trending and Kenya was not left behind. A guy came up with his own version of Salt bae where instead of salting a steak he was salting an avocado.
Showmax is an internet-based subscription video service carrying some of best TV shows and movies from across the world and right here in Kenya. Showmax is accessible across a wide range of devices from smart TVs and computers to smartphones and tablets. Watch online or download to your smart device and watch offline. Go to www.showmax.com for more.
Special offer for OkayAfrica readers
Buy 3 months of Showmax with M-Pesa and get 1 month free! Go to www.showmax.com/eng/mpesa to find out more. (only available in Kenya)