Krizbeatz is the Nigerian beat maker renowned for producing "Pana," one of the biggest afrobeats tracks of 2016 and a song that sparked the new Pon Pon sound.
The "King of New Wave" has now taken his name to new heights with the release of his debut album,ADM ( Afro Dance Music)in November. With a track list featuring African heavyweights like Davido, Sauti Sol, Yemi Alade, Tekno and DJ Tira, the album is a plethora of riches.
The star studded record is an invitation to delve deeper into his distinctive sound, which he describes to be a fusion of afrobeats and electronic dance music.
---
At only 23-years-old, Krizbeatz has already been elevated to super producer status and you can surely count on him to give us more cuts of his club friendly afro-dance music soon.
Read our conversation with Krizbeatz below.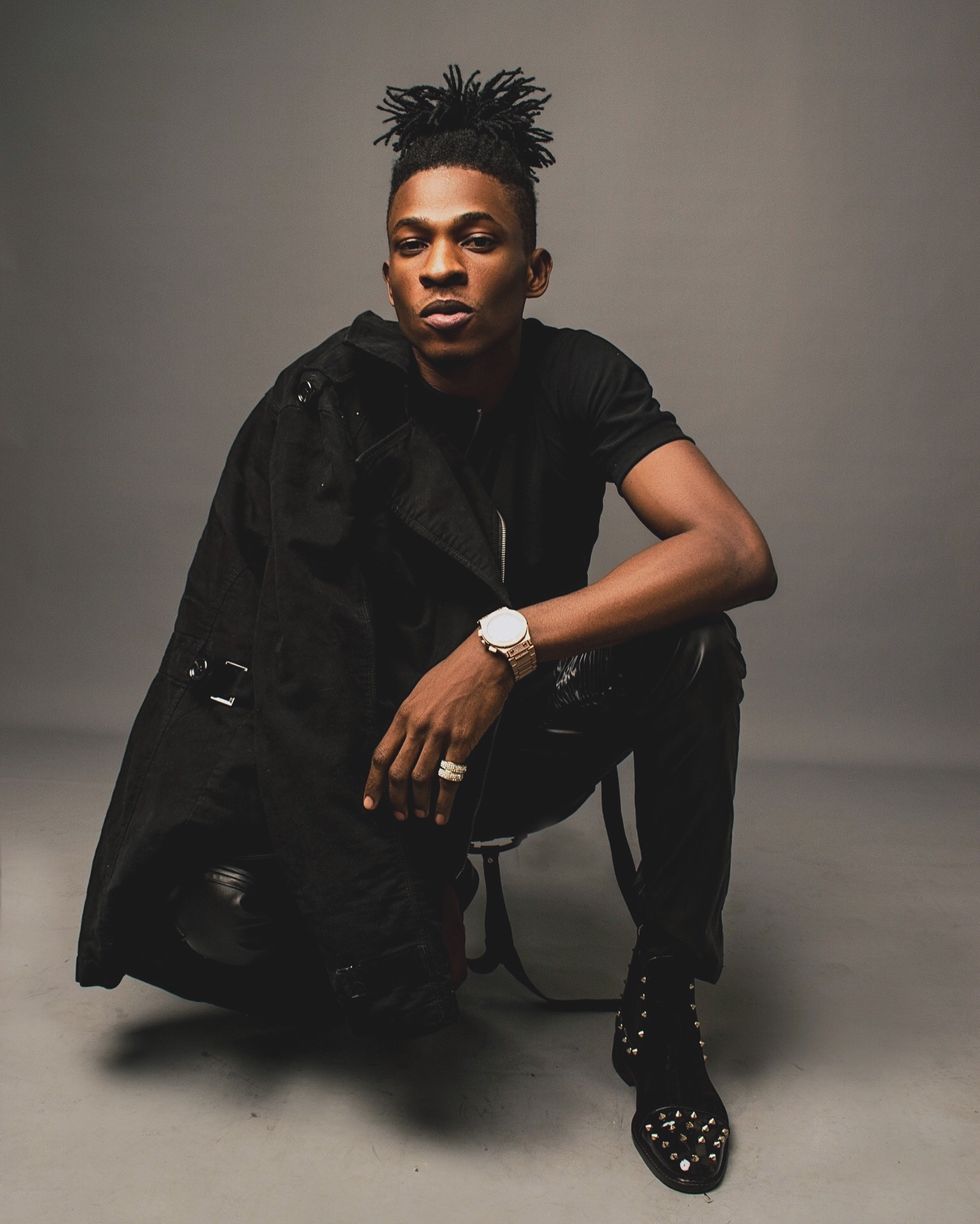 Photography: Babajide Osho.
Tell us a bit about yourself and how your journey as a music producer began.
I grew up with an overwhelming passion for music and sound. My first love was writing my own songs and trying to perform my own songs, then production and sound creation. After my first degree in Linguistics at the University of Ibadan in Nigeria, I travelled to SAE, South Africa to study Music Technology. I decided to be a music producer—and a game-changing musician—based on the exposure I got studying music.
You just turned 23 but you're already working with the biggest stars in Africa like Davido, Yemi Alade, and Sauti Sol amongst others. How does that feel?
To be honest I never thought how would grow big in the industry within a very short period of time, but I was prepared and it feels great and fulfilling even though I still want to conquer the world.
Compared to a lot of music coming out of Nigeria, yours definitely has a unique sound. How would you describe it in your own words?
In order to get global acceptance of my sound, I sort of created a new African music sub-genre called "Afro Dance Music." It's the fusion of Afrobeats and Electronic Dance Music. And so far the acceptance has been overwhelming, that's the current African sound everyone wants to reckon with both locally and internationally.
Songs like "Pana" have greatly influenced the trendy Pon Pon sound that's been dominating Nigerian airwaves. In your opinion, what elements of that sound have made it so well-received?
Like I said earlier, its Afro Dance Music (ADM). Everybody loves new stuff especially when its good, ADM makes it easy for global acceptance and penetration.
You call yourself "The King of New Wave", what's the reason behind that title?
The Afro Dance Music, or Pon Pon sound like you said, is the African "new wave" and I champion the movement, so that makes me the King of New Wave.
Your album Afro Dance Music dropped in November; what was the inspiration behind the album?
After the success of "Pana," I see everybody jumping on my kind of sound and style, which is a good thing inspiring a lot of people, especially people I grew looking up to and listening to. So. I just thought it's smart I own the course, and I decided to put out a body of work that defines the sound, I hope generations to come will reckon with my legacy, like Fela and Afrobeat.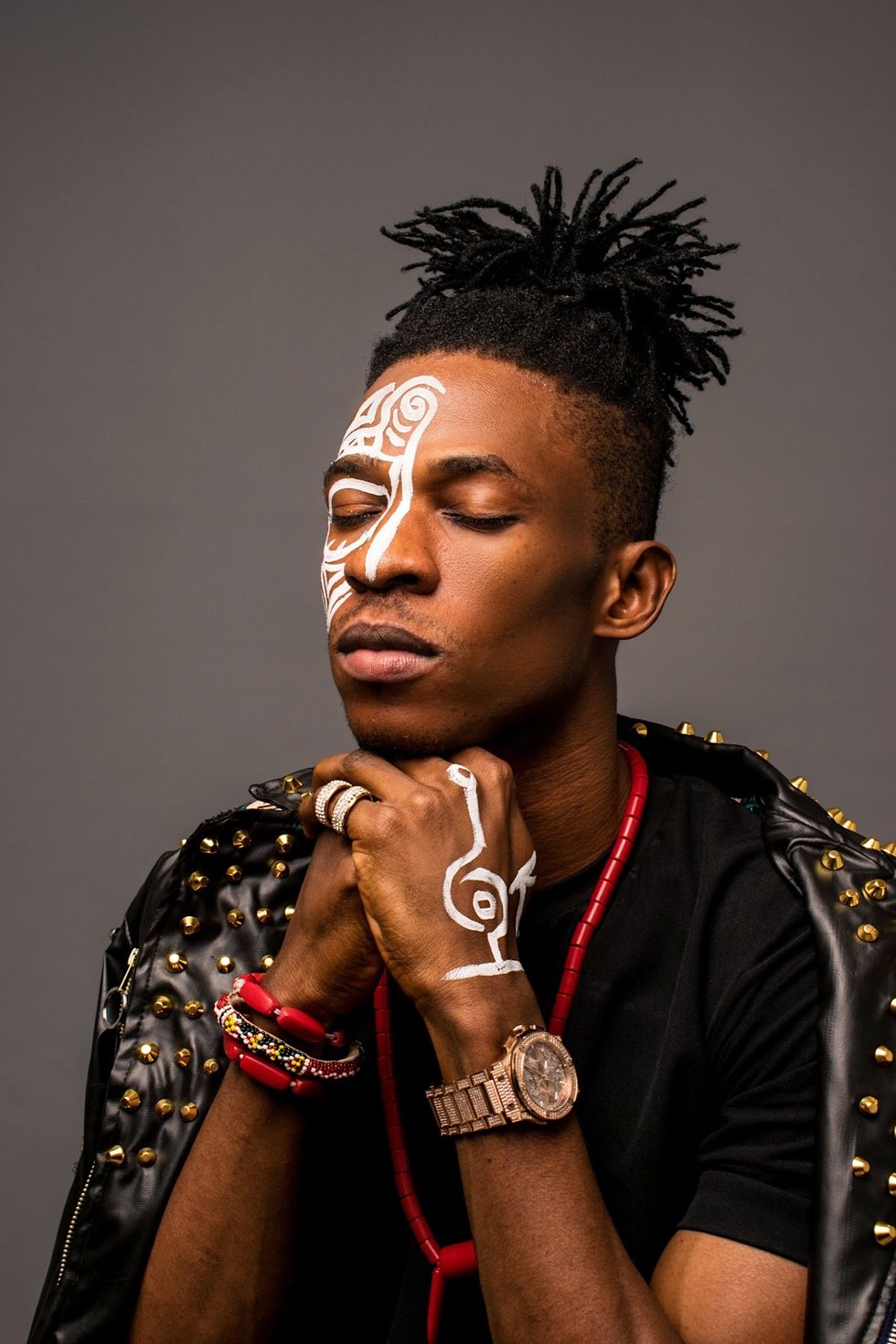 Photography: Babajide Osho
How do you feel about the way afrobeats is currently going global?
I am very excited, especially being a front runner as a music producer. The opportunities are limitless.
What pressures do you face now that you're one of the hottest producers in Nigeria right now?
No pressures, as far as am concerned, I have nothing to prove, am not trying to brag, within a short period of time everybody has acknowledged my talent and gift, I am one of the best on the continent. I just want to get better every day, get my business right, inspire people positively and leave a good legacy for generations to come.
What advice can you give other young African producers on the grind right now?
Be yourself, be creative and take your craft and business very serious.
What can we expect from Krizbeatz in 2018?
Watch out for hit songs from major artistes across Africa; more videos from my debut album, ADM, and I am writing a book and shooting a movie and most likely my sophomore album.
Krizbeatz' latest album 'ADM (Afro Dance Music)' is available now.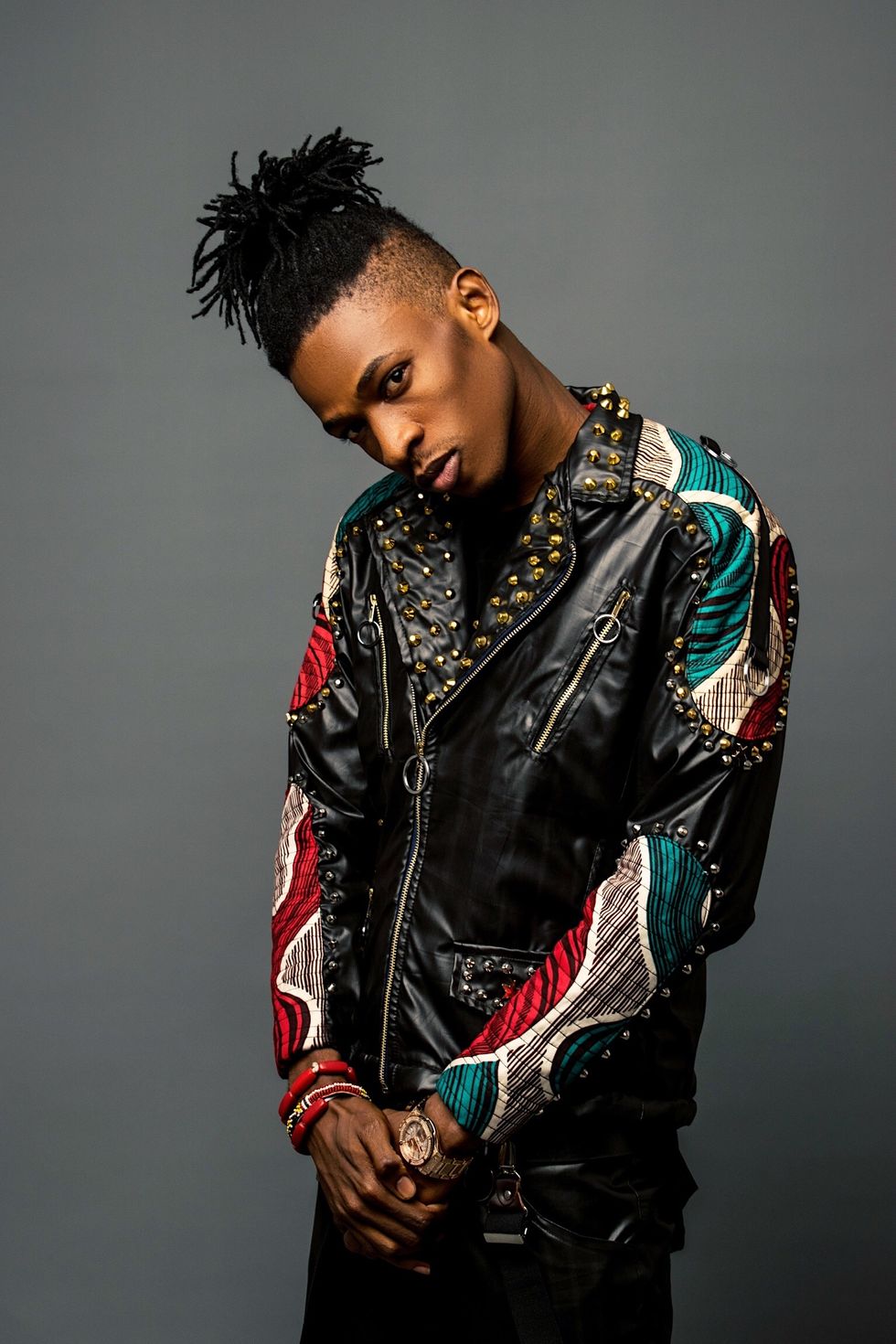 Photography: Babajide Osho