I'm with Kwesi Arthurheaded to a local gas station in Accra before his set at Afrochella, one of Ghana's biggest music festivals. We link up with a gang of bikers doing wheelies with four wheelers and dirt bikes. All the attention is on Kwesi as he catches up with the bikers like old friends. This almost feels like North Philadelphia.

While most artists start a festival set by simply walking on stage, Kwesi is committed to giving his fans something special. He and the group of 10 bikers enter the event gates to head straight to the stage pit and into the festival. People greet him and immediately flock, from fans to friends, before he starts his set with his latest release, "African Girl."
The crowd screams in excitement and sings the lyrics word for word although the song was only released a few weeks prior, an illustration of Kwesi's immense impact on Ghanaian youth culture.
---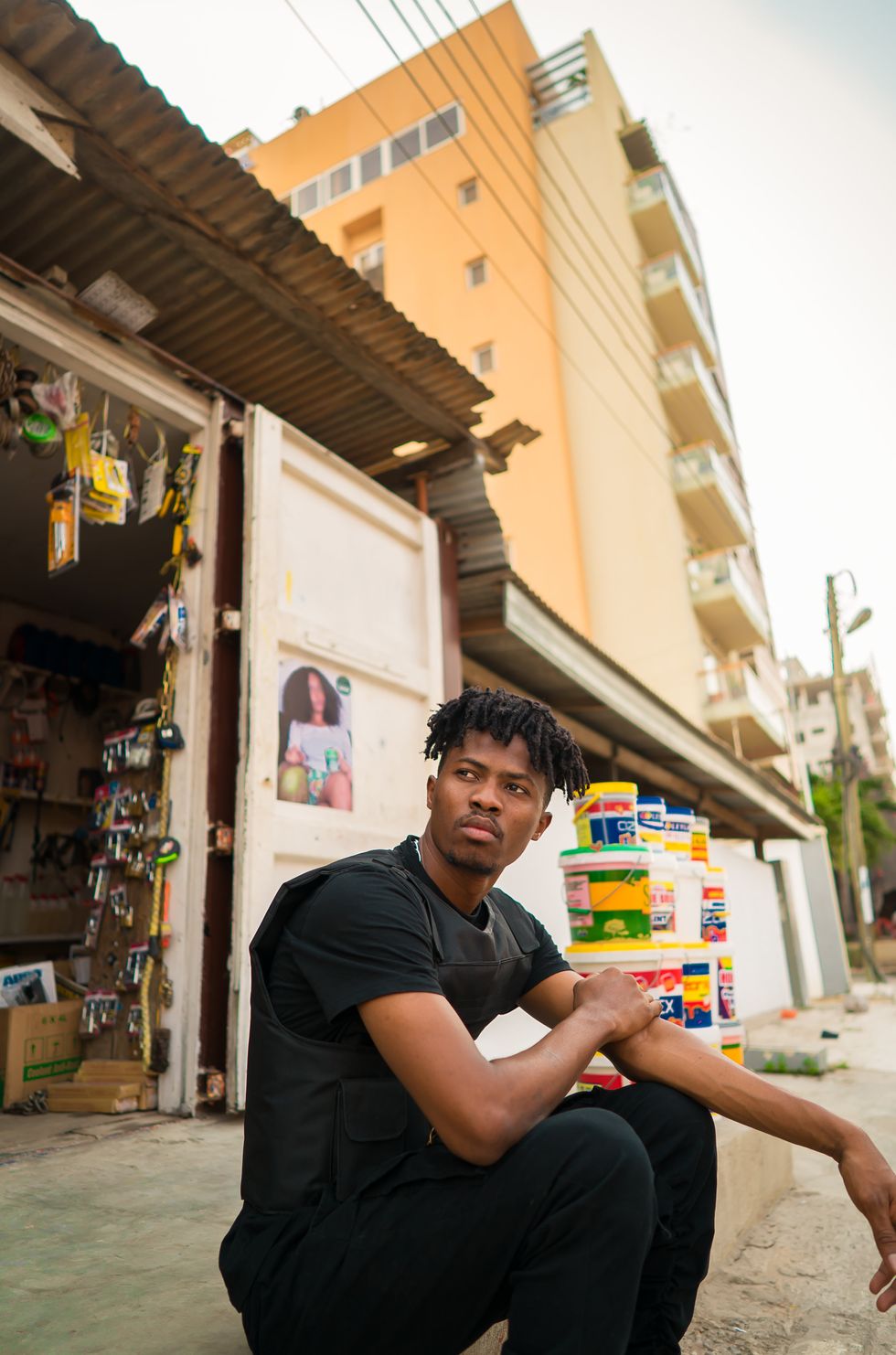 Kwesi Arthur. Photo: Amarachi Nwosu. Styled by Joey Lit.
While hip-hop has been long associated with its roots in America, there is a new class of African artists participating in the genre. Leading this new wave is 24-year-old musician Kwesi Arthur, a hip-hop and afrobeats recording artist from Tema, Ghana.

Kwesi is currently the youngest Ghanaian to have a BET nomination—in the viewer's choice category for Best New International Act in 2018. He exploded onto Ghana's rap scene in 2016 with the bass-heavy trap anthem "Grind Day" which, two years later, won Hip-Hop Song of the Year at the Ghana Music Awards for its remix with Sarkodie. He has since them released Afro-swing tracks like "Anthem" and records like "African Girl" that explore afro-fusion sounds. Kwesi raps in both Twi and English and, in many ways, uses his music as a vessel to tell the tales of what other young Ghanaians face.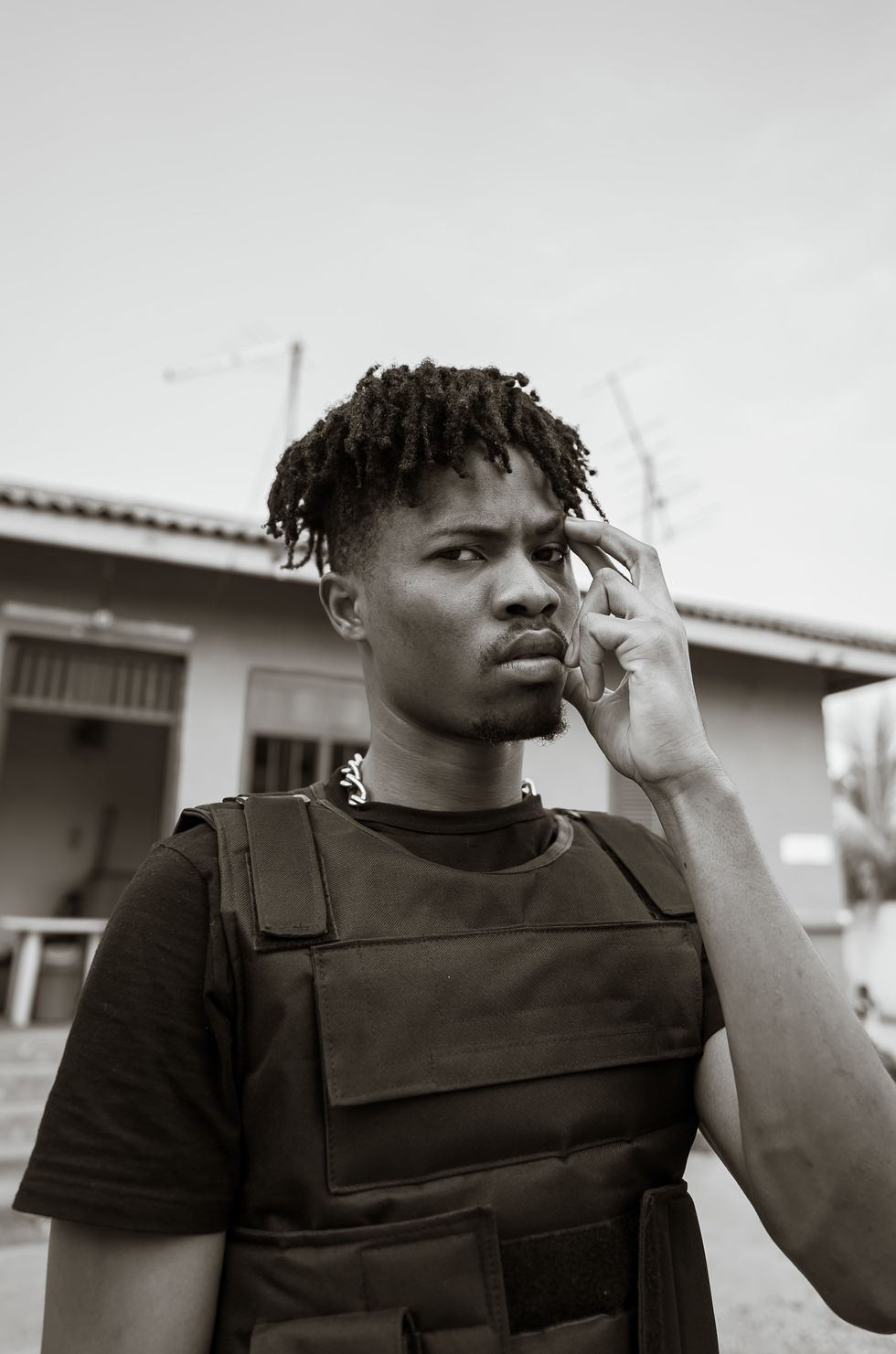 Kwesi Arthur. Photo: Amarachi Nwosu. Styled by Joey Lit.
Kwesi was discovered through the Tema-based music platform Ground Up Chale, which harbors young talent across Ghana and gives people access to studio time and support. "Ground Up is my foundation," he says. "Ground Up helped develop my talent as an artist. Ground Up is about elevating. Most of the artists in Ghana are from Tema. In Tema you're given the freedom to express yourself in whatever way you find comfortable."
While hip-hop doesn't get the same level of support in Africa as afrobeats, Kwesi believes there's a space in which both can coexist and support each other. "I started off rapping more," he says. "At some point I realized I could sing, and express myself through melodies. So that's when I started doing more of the singing. I think it's just boils down to my story and how I want to tell it. So, if maybe a melody would best get my story out there, then I express myself in melodies. So it's just my talent, I can't let it go to waste. I have to make good use of it."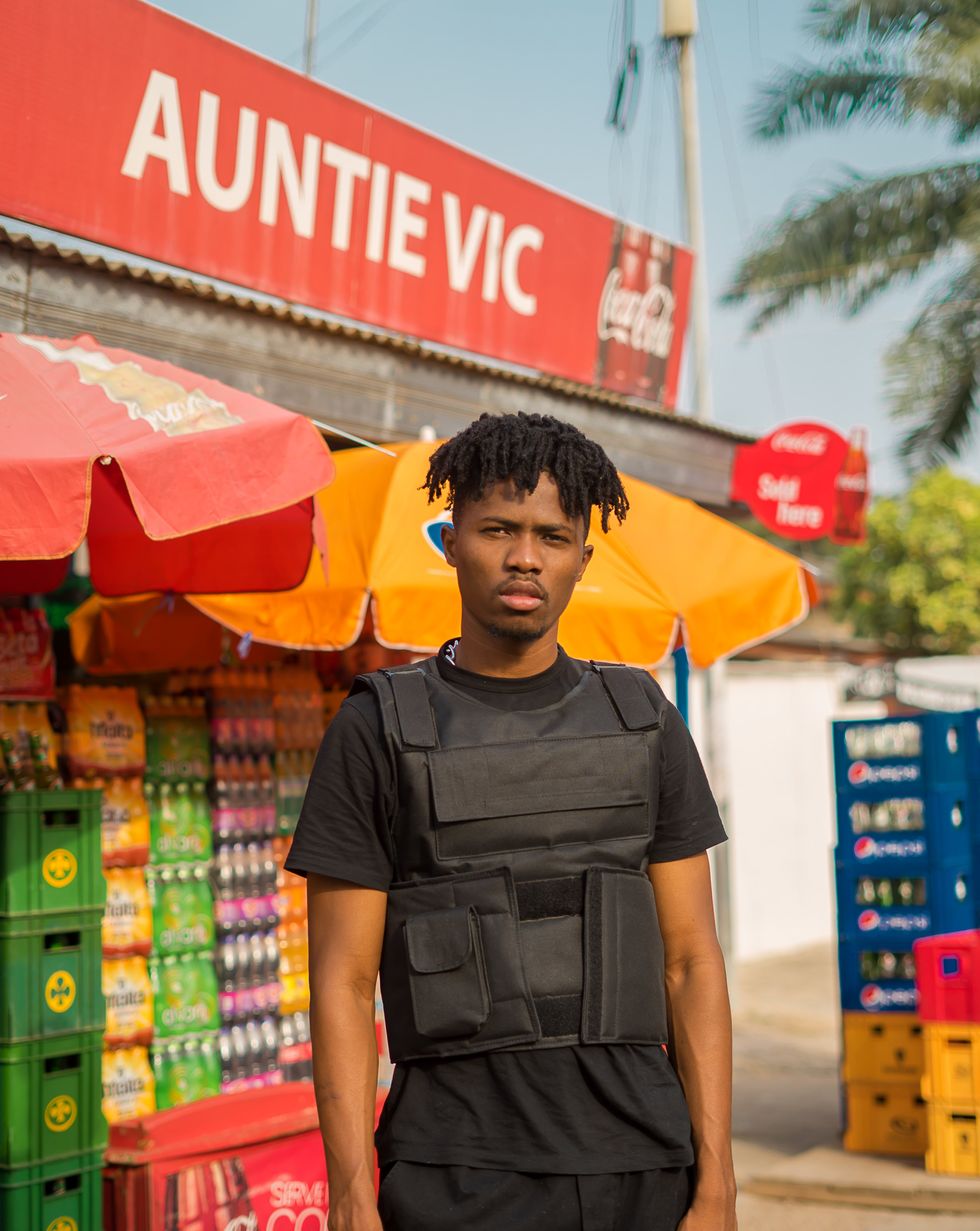 Kwesi Arthur. Photo: Amarachi Nwosu. Styled by Joey Lit.
Kwesi understands that his story and his approach to hip-hop are different from other rappers' but believes people should welcome diversity in the genre. When touching on the difference between hip-hop in Africa and America, he says "With hip-hop in Africa, it's deeper here because we talk about so many things. The hip-hop most people are used to talks about guns, about ice, but here in Africa, I don't know anyone who has those, you get me? So here we tend to talk about our story and express ourselves. Like what we're goin' through. That's what makes it unique, our story's different from the world."

In many ways, Kwesi sees how the internet has played a major role in exporting African music globally. "I know the internet has made everything close—it has made the world very small. So now anything we do someone out there can see. They see what we're doing so we really have to up our game. But I still keep it lighthearted, speak my truth, do what I love." When asked if it's rather 'Africa to the world' or 'the world to Africa,' Kwesi's response is "The world to Africa, like Africa has so much to offer. So I think the world should be ready for Africans. And we'll bring the world to Africa. That's one thing about Africa. We always keep creating new things. At one point there was Azonto and that came to shaku shaku. Africa keeps recreating stuff and that's not going to end. We'll always keep creating."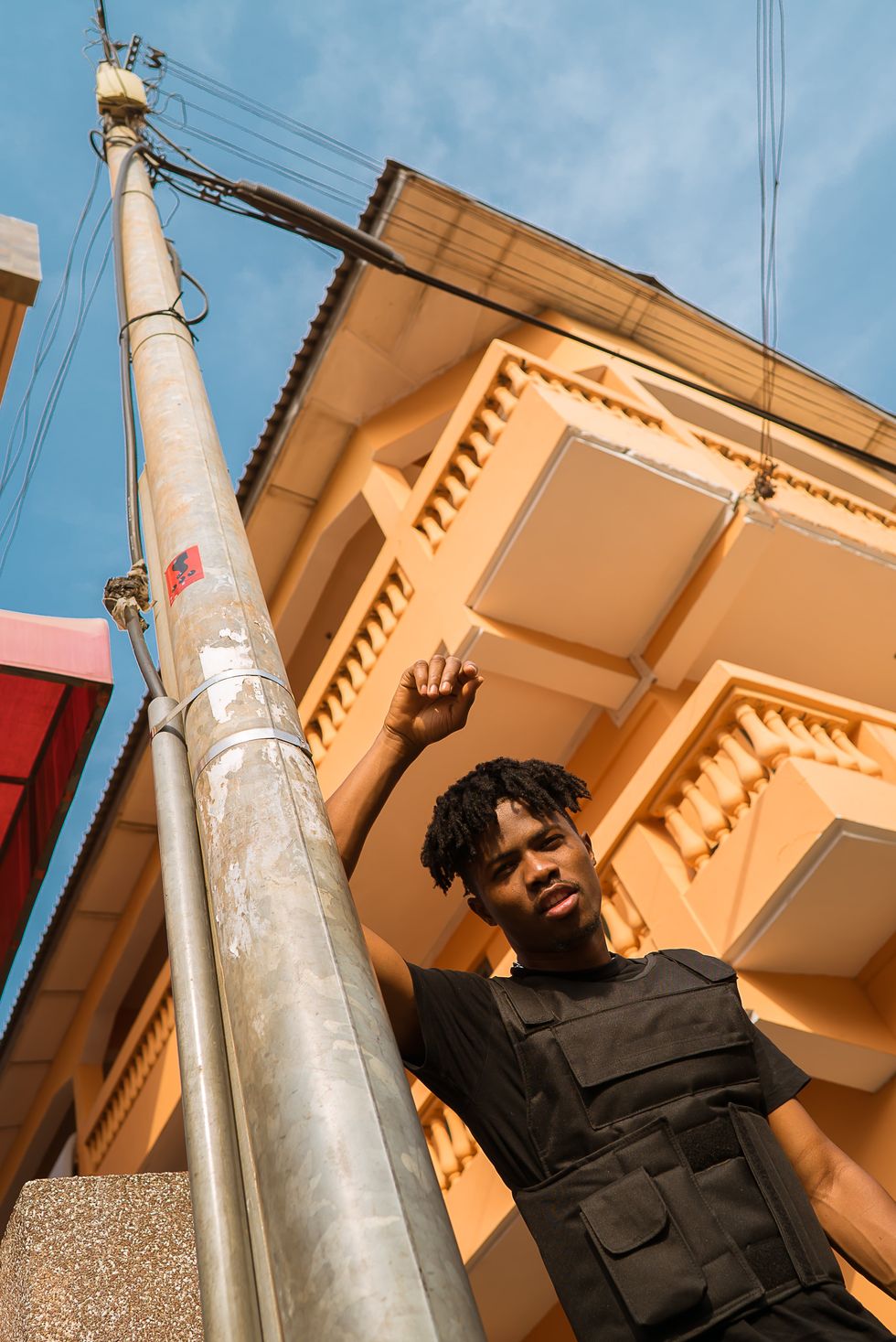 Kwesi Arthur. Photo: Amarachi Nwosu. Styled by Joey Lit.
Kwesi is set for a big 2019 with his EP releasing in the first half of the year and performances in the U.S, U.K and across Africa. He's been in the studio with Wizkid and just dropped a song alongside Mr Eazi. While Kwesi always knew his vision was bigger than where he was in Tema four years ago, his advice to young artists coming out of Africa is to stay true to themselves and put that in their art. He said "The artist has to decide what they want to talk about. And if you speak your truth, people will definitely know that's your truth, and they're gonna feel it. People feel truth. But more artists are trying' to follow what others are doing thinking that if they speak their truth people won't relate to it as they do other stuff. But I think, just go with your instincts. Go with how you feel. They may not understand it now but one day they are gonna get it."