Larry Ndianefo, popularly known as Larry Gaaga, is one of Africa's biggest music executives. Over the past twelve years, the Nigerian songwriter, music producer, and performing artist has had an extensive career as an artist manager, A&R, and producer, on top of being an artist himself. He's served at local and international record labels and music companies in various capacities, and, right now, currently holds the position of Vice President of A&R at Universal Music Group's Africa-based subsidiary Def Jam Africa.

But, Larry Gaaga had humble beginnings. He started his journey with a brief stint managing upcoming artists during his university years, before taking a hiatus to focus on being an entrepreneur after he graduated. Eventually deciding to return back to his passion, he landed a job as the General Manager of Nigerian record label YSG Entertainment, the label responsible for the emergence of Nigerian rapper Vector. "It hasn't been an easy road," Larry Gaaga reflects to OkayAfrica, "it took a lot of years developing myself to get to this point. It's been more of a marathon than a sprint for me."
When Def Jam Africa came forward with the offer, he knew he had to accept it—not just because it was a nice job at an international company—but because of the good he knew he'd be able to do for both emerging talents and for the Nigerian and African music industry as a whole.
---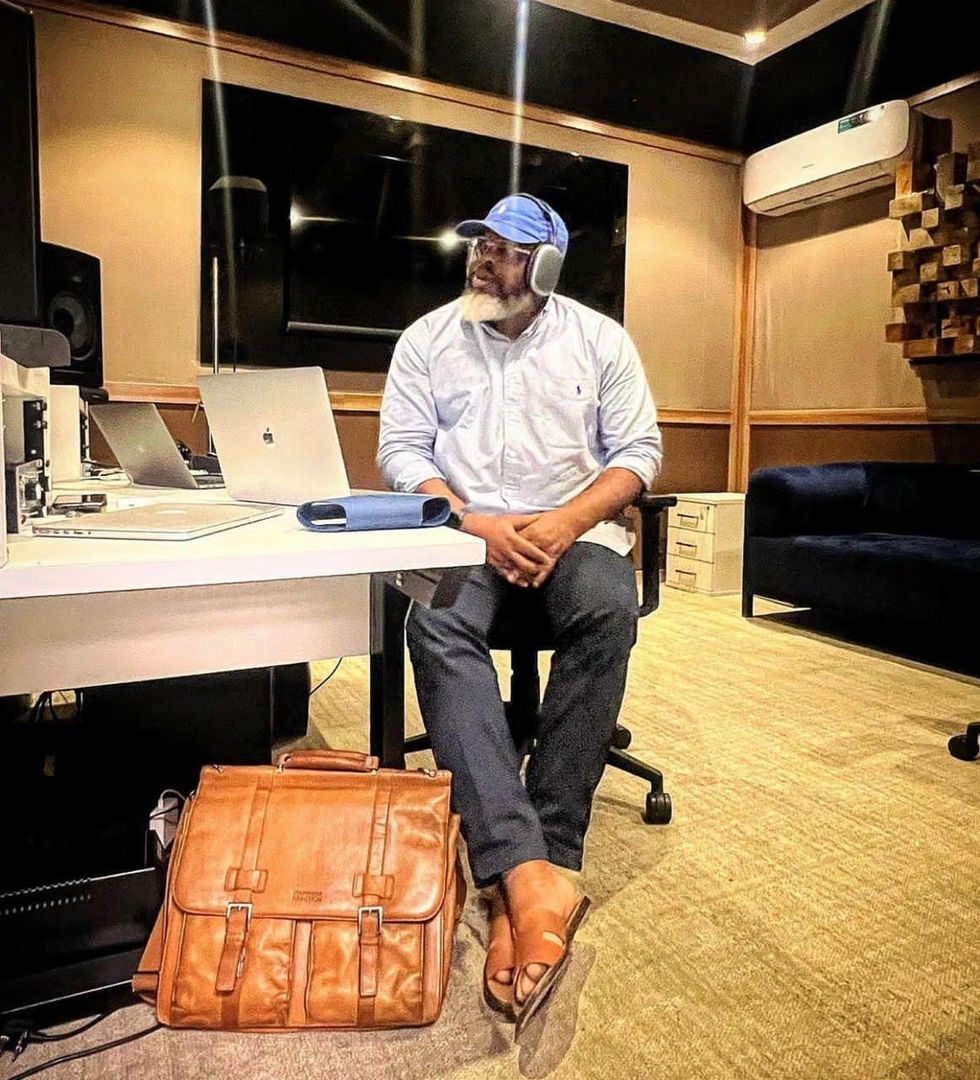 Image courtesy of Larry Gaaga.
Since commencing operations in May of 2020, Def Jam Africa has been home to some of the biggest names on the continent, such as Cassper Nyovest, Nadia Nakai, Tshego, Tellaman, Ricky Tyler and Nasty C. Originally signed as an artist by the label in 2020, Def Jam Africa decided to expand their relationship with Larry Gaaga in 2022. He accepted the position, but with a mission of his own. "I want to raise artists that will go from being new acts to some of the biggest in Africa. That's my goal, that's my dream," he declares with clear conviction.
One of Larry Gaaga's responsibilities as Vice President of A&R at Def Jam Africa is launching new artists, and one of the strategies he deploys to that effect is bridging the gap between established and emerging artists. In an effort to expose emerging acts to wider audiences, he helps them tap into the fanbases of the established artists by using his influence to help them land features. "I'm working with a lot of young cats, so I want to get the known artists to help carry these young cats along." He cites his most recent release as an example, an easygoing afrobeats tune titled "Blessings" featuring seasoned Nigerian rapper Jesse Jagz and emerging singer Tega Starr.
Larry displays mixed feelings when asked what he's working on, he was partly excited to share but also careful to not reveal any information that isn't quite ready for the public yet. "I have my own album coming out very soon, which I've been working on for a long time. I'm still contemplating, you know when you keep working and you have a lot of songs, good songs keep coming every day. I keep changing my mind, dropping some songs, and so on." He reveals that he has an upcoming EP with longtime collaborator 2Face, rapper Falz, and several others as well as a song with emerging Ghanaian superstar Black Sherif.
Larry Gaaga may be a seasoned music executive, but he's not afraid to take bold steps and do new things. He's prepped both his mindset and his strategy, and he's poised and ready to lead Def Jam Africa's new phase in their mission of taking the continent of Africa by storm, one artist at a time.