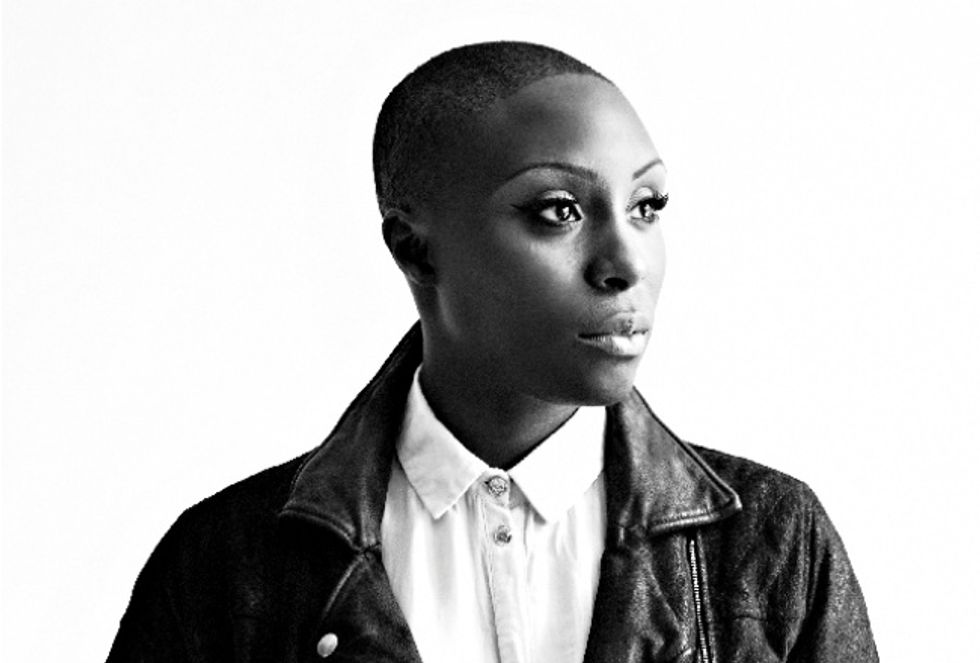 ---
British singer/songwriter/composer Laura Mvula is out with "Make Me Lovely," the stunning second track off her soon to be released reworked album. Recorded at Abbey Road Studios with renowned Dutch jazz orchestra Metropole Orkest, the Birmingham Conservatoire alum's forthcoming project will be an orchestra backed rearrangement of her 2013 critically acclaimed debut album Sing To The Moon. Mvula finds herself in great company with musical legends such as Ella Fitzgerald and Dizzy Gillespie having shared the stage with Metropole in the past. In the forthcoming rearranged album the emotional complexity which fills Mvula's therapeutic debut album is captured by the dynamic range and breadth that only a full orchestra can provide.
"Make Me Lovely," which Mvula describes as her favorite song on her orchestral album, is a dramatic affair with cinematic swells and whimsical instrumental interludes. Starting off with twinkling xylophones and slowly building up to full orchestral force, Mvula's soulful voice blasts through the layered undertones at the 1:45 mark. In no way competing with her complex orchestral accompaniment, the Birmingham-based singer deftly engages the many instruments in a type of dialogue, her voice pushing against powerful horns at one moment and shrinking down to a seductive whisper on top of ethereal harps at other moments. Mvula creates a magical composition that, for around six minutes, allows you to loose yourself in a web of soaring strings, full brass, booming drums and shattering symbols.
Listen to Laura Mvula's "Make Me Lovely" and watch a clip in which speaks about her orchestral album below. Also make sure to grab her sophomore album Laura Mvula with Metropole Orkest avalible for pre-order on iTunes.