News
Mawimbi Collective's Club Music Blends 'Ghetto House' & Modern Highlife
Paris-based collective Mawimbi premiere their 9-track debut album, a collection of ghetto house and modern highlife-influenced club tracks.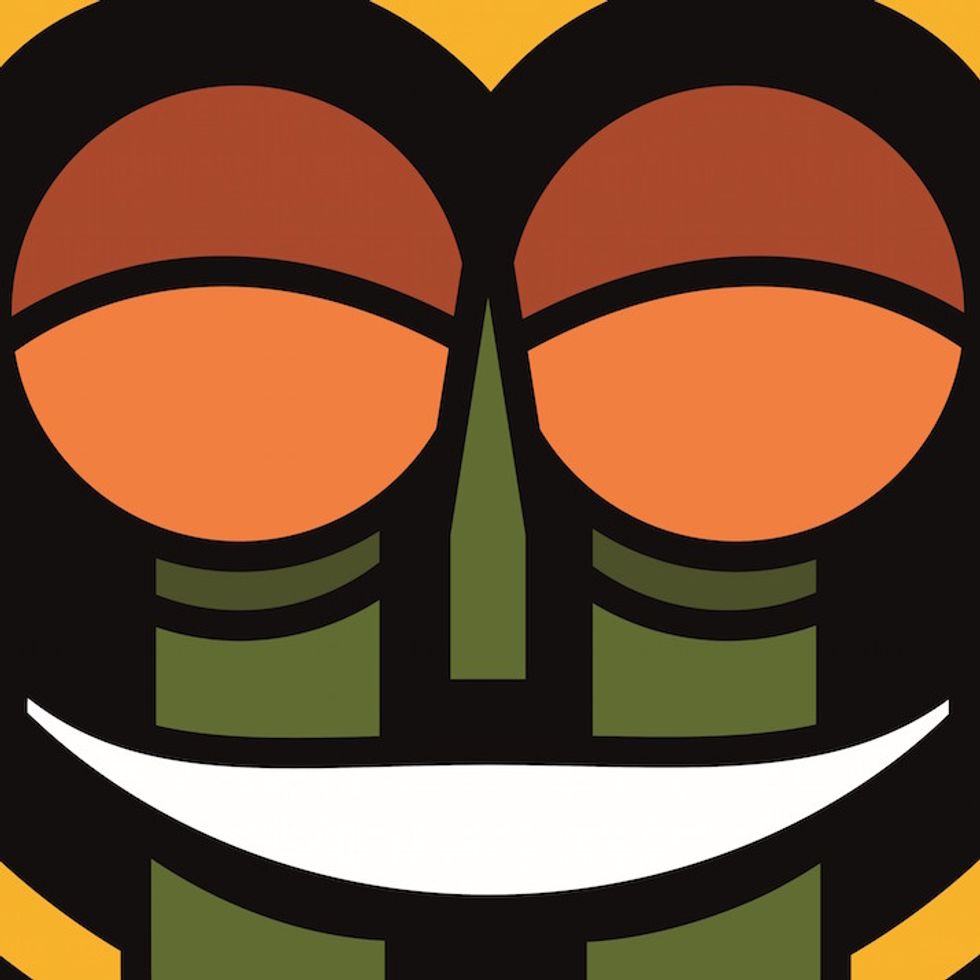 ---
Cover design by Clément Vincent / Viatic
Paris-based collective and nascent label Mawimbi is dropping their self-titled debut album this month, a compilation of 9 solid tracks that reflect their diverse and unique take on African-influenced club music. For the past two years, the Mawimbi DJs and producers have made a name for themselves by breathing new life into France's club scene with their infectious grooves. The collective's music navigates between genres and eras in an unconventional way, seamlessly blending ghetto house, modern highlife and shamanic techno into their own dance strain. Collaborations with innovative artists such as South Africa's Mo Laudi and DJ Shimza, Berlin's Africaine 808, London afro-bass prodigies The Busy Twist & Drumtalk, and afro-house big shot Jose Marquez have helped shape their sonic identity.
There's a number of tracks that stand out in Mawimbi's debut full-length. The opening song "Ketjak," by Parisian producer Loâzo, features a deep downtempo beat built around a koto loop that gradually picks up in intensity, leading to a faster climax with its shouting vocals and distorted techno drum patterns. "Kejtak" is probably the release's edgiest track, somewhat reminiscent of débruit's superbly original work. "More Sekele Movement" takes a trip back to the future — a classic Cameroonian 'sekele' disco stomper aptly remixed by Vulkandance residents Africaine 808, who master the art of balancing respect for the original while infusing their own contemporary club touch.
The highly-percussive "Mo Fiya," by prolific afro-latin duo Umoja, keeps it lively on the drum front and features a repetitive vocal sample that gives the track its name. "Sogoni Kalimba" is a deep journey into the healing tones of the kalimba by 10 Foot Ballerina, an Atlanta-via-Detroit-via-Berlin native now studying music in Windhoek, Namibia. Jenovah's "Afrikaan Beat 2.0" isn't your typical afro-house track, drawing instead from UK bass, driven by strong afrobeat drum patterns and ghetto house chopped-up vocals — all deeply energetic sounds for the dancefloor. Meanwhile, Amsterdam electro-afrobeat band Umeme Afrorave's "Agama" is a catchy tune with heavy synthesizer sounds, kalimba melodies and aerial vocals. Don't sleep on their upcoming album to be released next month on the Mawimbi label.
Stream our exclusive of Mawimbi's debut album above, before its official April 27 release on Mawimbi's bandcamp. The album is backed by a 4-track EP being pressed on limited edition 12" vinyl.