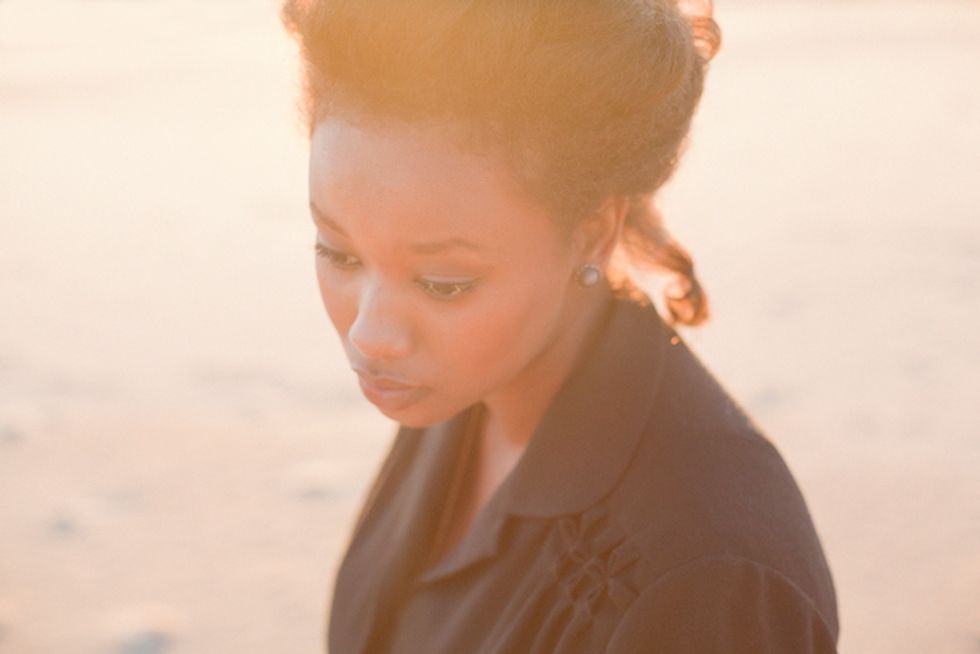 ---
While on tour in Seattle last month in support of her stunning new album When the Cellar Children See the Light of Day, Ethiopian-born Finnish folk singer Mirel Wagner stopped by KEXP to spin her haunting ballads live on The Midday Show with Cheryl Waters. Wagner, who signed earlier this year with Seattle's iconic Sub Pop, performed four songs off the record, including album openers "1 2 3 4" and "The Dirt" plus "What Love Looks Like" and "Taller Than Tall Trees." Speaking on the role of sadness in her work, Wagner recently told us:
"There's nothing sort of wrong with melancholy. Sadness is sort of like pathetic and sort of boring. But it's all human emotion. I find wonderful the feedback that I get when I write and perform and record these kinds of songs. Some people come to me and tell me that they can relate to these songs, and first what you sort of think is, "Oh, these songs are sad," and so on. But the amount of people who feel that they can connect and feel while listening to these songs tells that these songs and themes, this sort of discussion, is important and necessary for people."
When the Cellar Children See the Light of Day is out now on Sub Pop. Watch Mirel Wagner perform four songs off the album below. For more from KEXP catch Mercury Prize winners Young Fathers play live in studio.
>>>Read: 'But It's All Human Emotion,' An Interview With Mirel Wagner