Arts + Culture
MOAD Director Aaron Kohn Talks Africa's First Design Museum
Okayafrica spoke with the Museum of African Design (MOAD) director Aaron Kohn.
---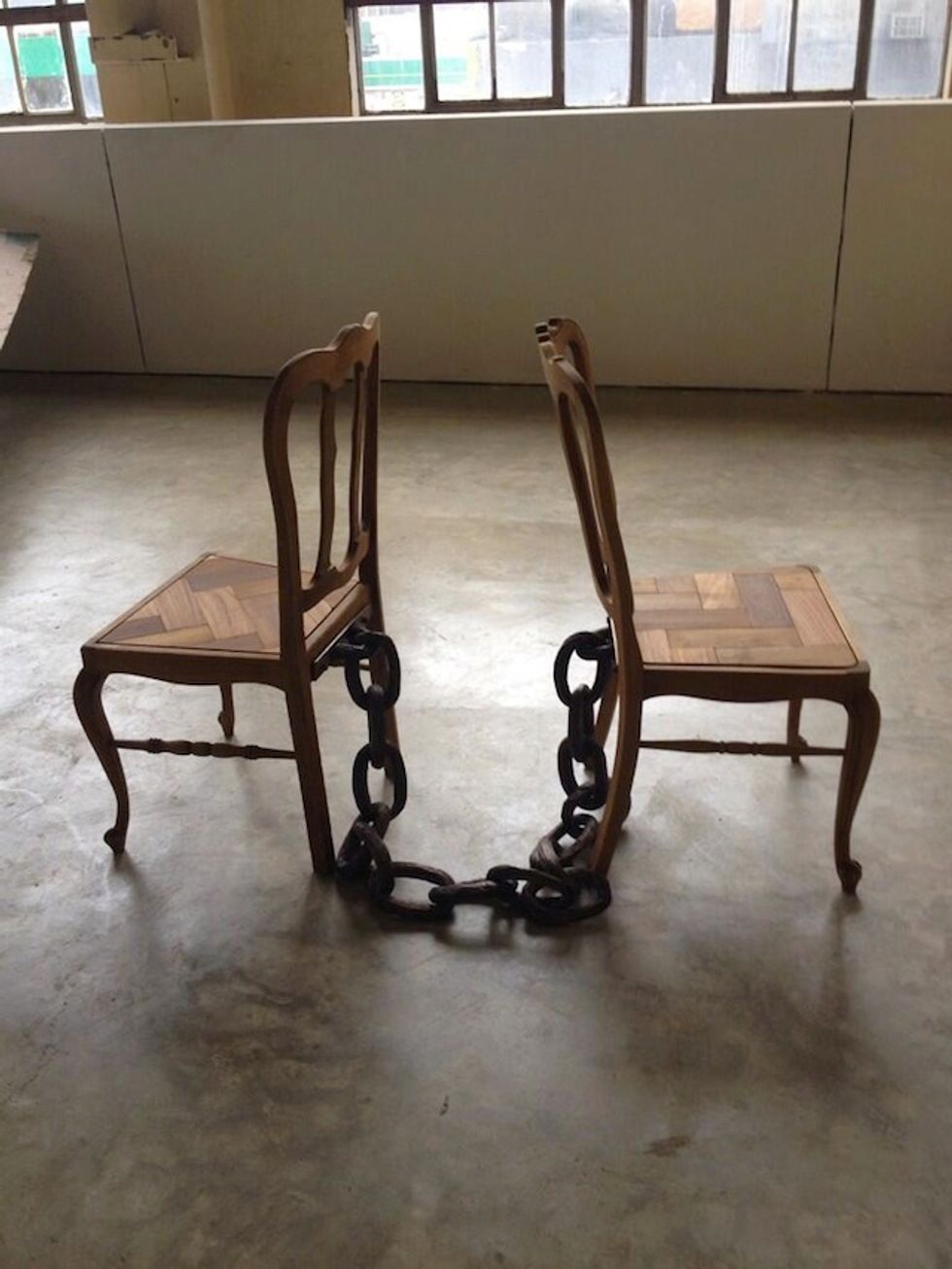 The big question on my mind, though, is what exactly is a non-African doing as director of African design at a museum in Johannesburg? After all the paternalistic talking-down to that the continent has experienced regarding its intellectual and artistic history, why is an outsider still shaping our thoughts and telling us what to engage with regarding our own collective art and design? I can see on the wry smile that crosses his face that this is a question he's been answering a lot these days.
"I think it goes back further than that. It is very colonial, but the best places to do studies on the African world are in London, Paris, New York. It sucks that I'm an American, but if I was Nigerian, people would be saying 'who says a Nigerian can tell us about the whole of the continent or the Diaspora?' I don't think there is a central place to curate from, in a hypothetical way, but at the same time I've been exposed to a lot more art from around the continent than South Africans have. I did a year at WITS and WITS doesn't offer an undergraduate degree in African Studies." Aaron's answer was honest, and if I'm honest, quite obvious. The colonial systems are still in place regarding the flow of knowledge and art, a fact the museum director is quick to speak out against. Aaron sees MOAD as changing those relations on the continent. His hope is for the design museum to serve as an attractive destination for artists, so that artists will show in Johannesburg rather opt for London and New York.
The noise levels rise a bit as a French speaking family enters our section of the museum, chatting loudly as only people whose language is foreign to yours can. Raising his easy drawl of an accent to reflect this, Aaron says that the goal of MOAD is to "showcase design and innovation from around Africa and the diaspora and to get more people excited about it." He talks about looking at the bigger picture — which is that, in getting South Africans interested in MOAD, they'll hopefully become more interested in museums throughout the rest of the country. South Africa of course has no shortage of museums, yet they're essentially neglected, which Aaron considers "part of a global debate where we have to think of new ways to get people through our doors, we have to change the perceptions of museums." He says this pointing to the bar at the entrance of the museum. "We're not white walled or glass boxed."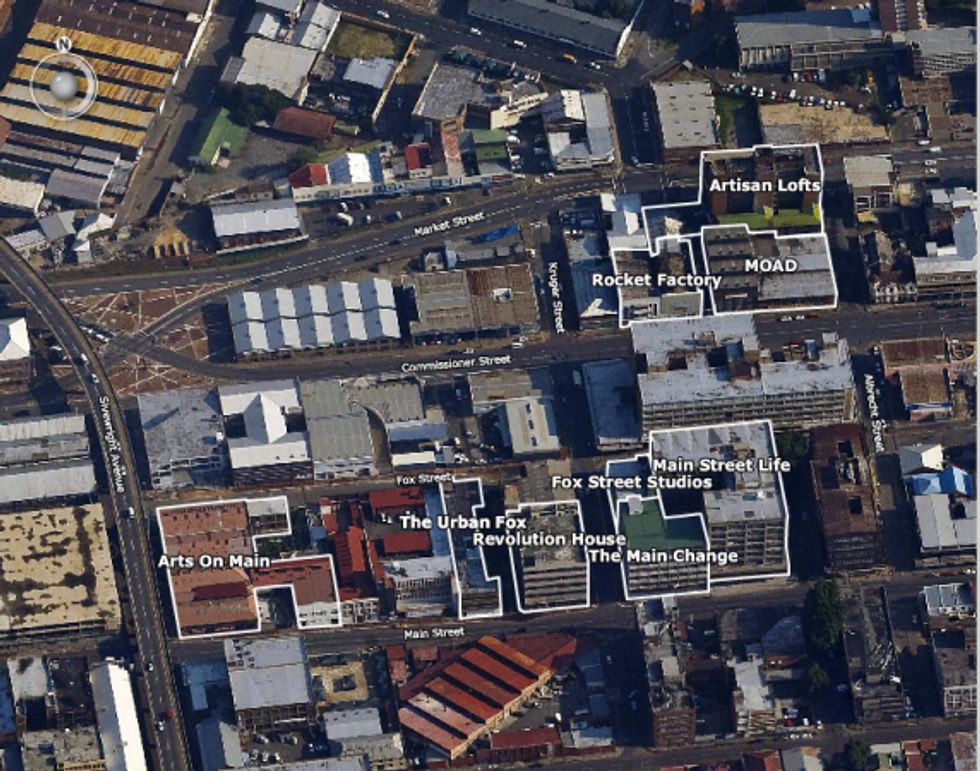 Photo via The New Africa
A big issue with MOAD's Maboneng home is that the area doesn't engage with its surroundings in any meaningful way, that it's just another gleaming face in the wave of gentrification that is slowly washing away Johannesburg. With these implications in mind, MOAD is trying to connect with its surroundings. "We have these afterschool programmes with kids, we're trying to get school groups to come here next year, the Maboneng Community centre will be housed here so that people looking for new skills can come here. But also, we really want kids to learn about design, because, in a lot of ways, it's easier than art to talk about because it's practical and has tangible applications."
Aaron puts on his blazer and I realise it's time to wind up, so we talk about the response thus far, which he says has been really positive. "It's been fun, connecting people from different theoretical backgrounds. It's fun, people who wanna be involved can find a way." As we stand I ask Aaron about his plans for the future. Does he intend to take the ultimate step and become a citizen of South Africa, and by extension Africa? "Hah! I don't know yet! But for now it's very exciting and there's certainly no shortage of exciting things. There's so many cool opportunities, so yeah." He says that with a slight giggle as we shake hands and turn to go off on our different paths. As he passes out of my field of vision I catch a fleeting glance of him besieged by a small English woman and a troop of hanger-ons. I can see that Aaron Kohn is going to be a very busy man for the coming months.