News
Premiere: Mutamassik 'Rekkez'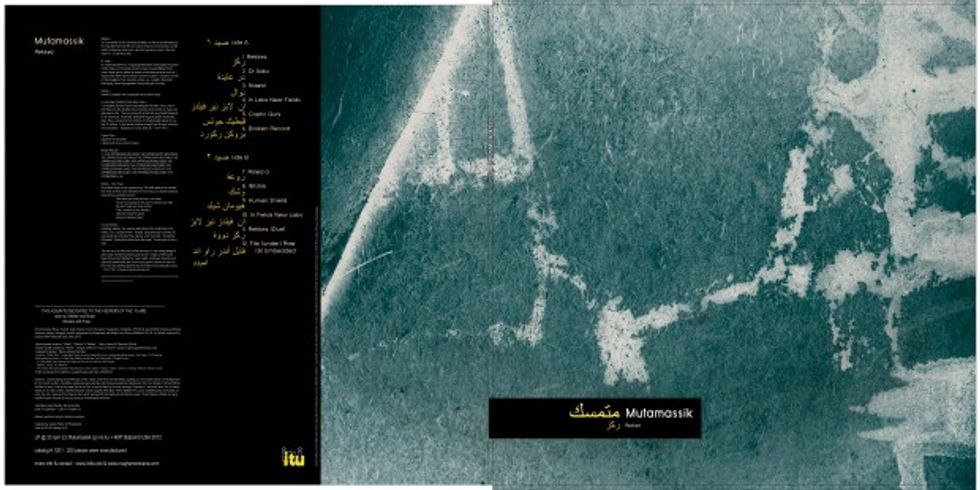 ---
Half-Egyptian Saaidi hardcore pioneer Mutamassik(one half of Rough Americana) constructs experimental rhythms out of "Pan-Afrabic immigrant sound sources mixed with the head-nod of hip-hop and the bass & syncopation of hardstep." A vocal sample and an 808 bass drum kick off the title-track to her latest full-length Rekkez, eventually building the composition to a hypnotizing North Africa-stamped progression. Stream the song below and grab Mutamassik's Rekkez LP, which is full of tracks that combine organic noise with Middle Oriental beats, out now on Ini Itu. Vinyl purchases come with a giant poster painted by the artist herself (preview below).
[audio:http://www.okayafrica.com/wp-content/uploads/01-Rekkez.mp3|titles=Mutamassik "Rekkez"]
>>>Stream: Mutamassik "Rekkez"