Video
Muthoni Drummer Queen Pays Tribute to Kenya's "Invisible Everyday People" In the Video for 'Million Voice'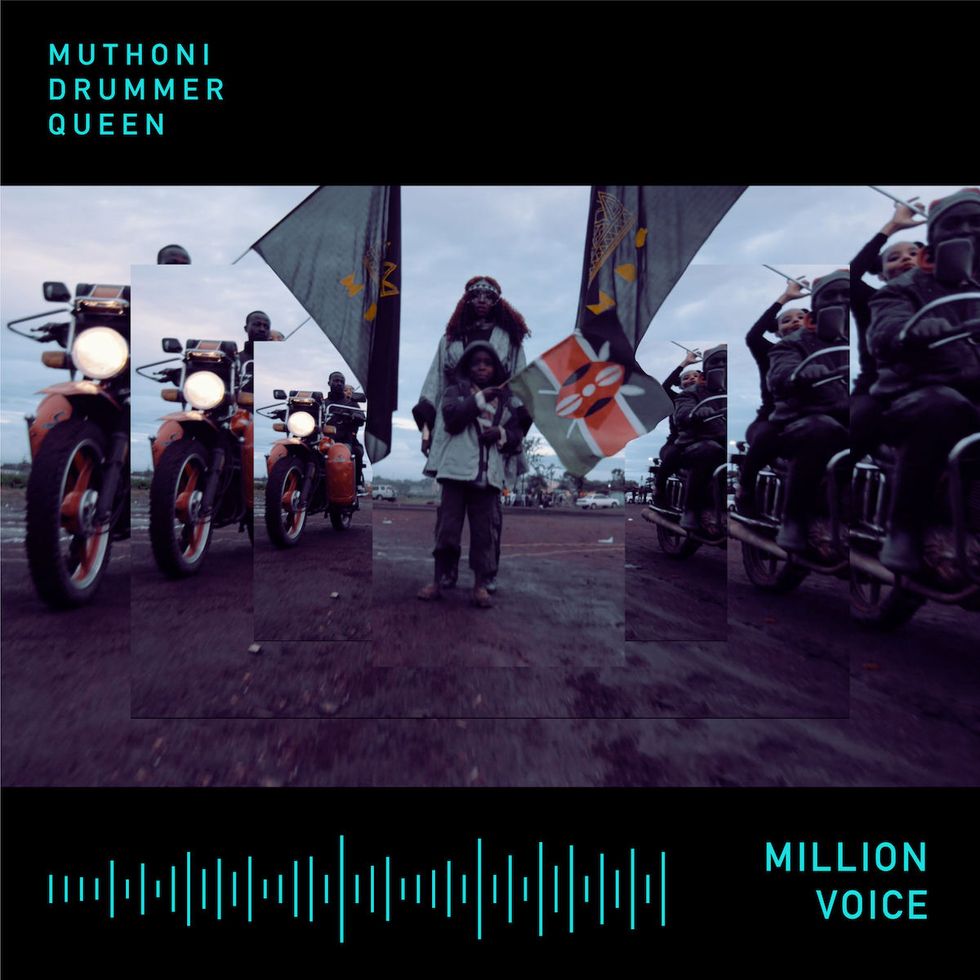 Watch our premiere of Kenyan rapper, singer, writer and activist Muthoni Drummer Queen's new music video for "Million Voice."
Kenyan rapper, singer, writer and activist Muthoni Drummer Queen, is releasing SHE, a concept LP, on October 27.
The album's second single, "Million Voice," which we are premiering a video of here, pays tribute to the ordinary people of Kenya. "The song," says Muthoni, "pays tribute to the millions of invisible, ordinary, everyday people doing whatever it takes to put bread on the table and create an impactful life, in spite of, or maybe because of, the circumstances that they found themselves in."
In the video, we meet a few examples of these invisible people going about their daily business, trying to make ends meet. Muthoni's on-screen presence makes it a pleasure to watch, as she performs in a gravel field to a backdrop of cars and bikes doing doughnuts.
Muthoni's upcoming LP will include hip-hop, dancehall, reggae and funk. It'll be based on the perspectives of 11 different women.
"Each song is a three to four minute glimpse into the life of a particular woman," says the artist. "These women are mainly urban dwellers, and all of them are layered, complex individuals. The topics I chose to cover include love, failing marriage, difficult relationships with mothers, entrepreneurship, betrayal, among others. Expect a roller coaster of emotions delivered on some amazing instrumentals."
Watch the video for "Millions Voice" above, and keep up with Muthoni Drummer Queen on Twitter and Facebook.