The only thing constant is change and, man , we have had a lot of change at Okayafrica lately. In the last month we had our first art opening at Okay Space , we launched a vastly improved website , and opened a second office—the first on the African continent—in Johannesburg. More on that to come.
---
Most importantly we're welcoming two new members to the Okayafrica family. First off, our new staff writer, Erin Robertson joins us in our New York office. Robertson has written for some of the world's top media organizations, working at the Washington Post , NHK and The Root among others. She will head-up our coverage of breaking news, lifestyle and culture.
Much of her writing so far has focused on the connections between Africa and its diaspora . You may know Robertson as the brains behind Noire Now—curated stories coming out of the African diaspora. Most definitely follow them on Twitter and Facebook . And also check out the travel site Melanin Majority which she also runs.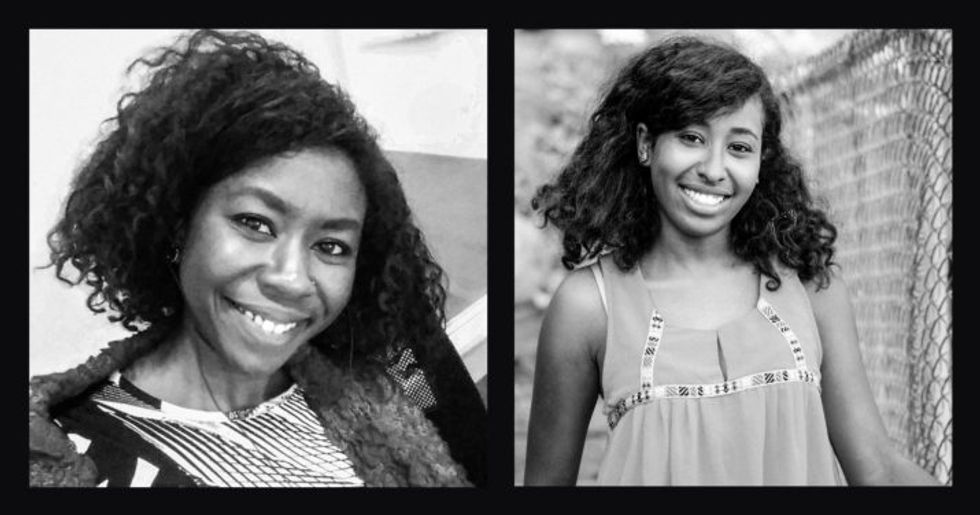 Erin Robertson, left and Omnia Saed, right.
The other big addition to the team is Omnia Saed , who joins us as our summer 2016 editorial intern. We're super excited to bring Saed on board. Majoring in "Political Science and Middle Eastern, South Asian, African Studies" at Columbia University, Saed writes for the Huffington Post , is a TedX veteran , a founder of a non-profit and, if the rumors are true, has Michelle Obama's cell number. Follow her on Twitter @omnia_saed . Read her stories here.
The South Africa Office
As mentioned up top, Okayafrica has officially opened its South Africa office in Johannesburg. With this comes a new emphasis on local happenings around SA. If you're in Jozi, stop by 73 Juta Street and say hi to the crew. Also, watch out for an Okayafrica music festival in SA in 2017.
Lagos and Nairobi—you're up next.
Okayafrica 2.0
With the new website comes a commitment to geographical diversity. Depending on where you log-on, the site will give you a customized mix of stories with an emphasis on the local. The new spinner let's you quickly change country editions to see what others are seeing. For those not on the continent, try the international edition for the widest possible selection of articles.
And for those of you arriving on Nokia feature phones (15 percent of you!), we've worked on getting the load times down and the images just right.
New filters in the top stories section lets you easily see articles by theme. The audio and video sections lets readers scroll through the hottest new tracks from around the continent as well as our mixtapes and our myriad other multimedia experiments.
We also launched a new online shop where you can pick up the latest Okayafrica merch and—in the near future—a curated selection of the coolest products from the continent. Watch out for some amazing collaborations with fantastic designers and creative-types from around the globe.