DIASPORA—Over the course of July we'll be publishing short profiles, essays and interviews on the theme of "Afrofutures." Together these stories will be a deep dive into the way African and diaspora thinkers, technologists and artists view a future for Africans in the world and outside of it. 
---
Take a look at our introduction to Afrofuturism here.
Throughout this month, we'll also highlight and celebrate young, leading talents who already put into practice what a future with black people look like through their work in our daily profile series, 'NextGen.'
In our 14th edition, meet rising model and entrepreneur, Sira Kante.
Sira Kante, also known as InkMyAfrica, is a Guinean model and entrepreneur based in New York City. As one the notable rising models in the industry, Kante, 21, is hoping to use her platform as a way to communicate and collaborate with brands and artists in the African diaspora and around the world. She also hopes to serve as a resource to empower girls, especially in Africa, who are not usually uplifted or represented in the media or beauty industry.
Photo by Amarachi Nwosu.
Since embarking on her modeling journey just over a year ago, Kante has already accumulated several notable mentions and was recently announced as Hotel Palm Camayenne's brand ambassador, which is the first five star hotel in Conakry, Guinea. Beyond working with major brands she has also been featured in publications like GQ, WWD, Highsnobiety, C-Heads Magazine, Buzzfeed, Coveteur and Galore Magazine. Kante was also the lead model in Wizkid's "Come Closer" alternative video that was directed by Solange's husband, Alan Ferguson.
When asked about how she views Afrofuturism, she discussed that she believes the movement entails "creativity in all formats originated from Africa."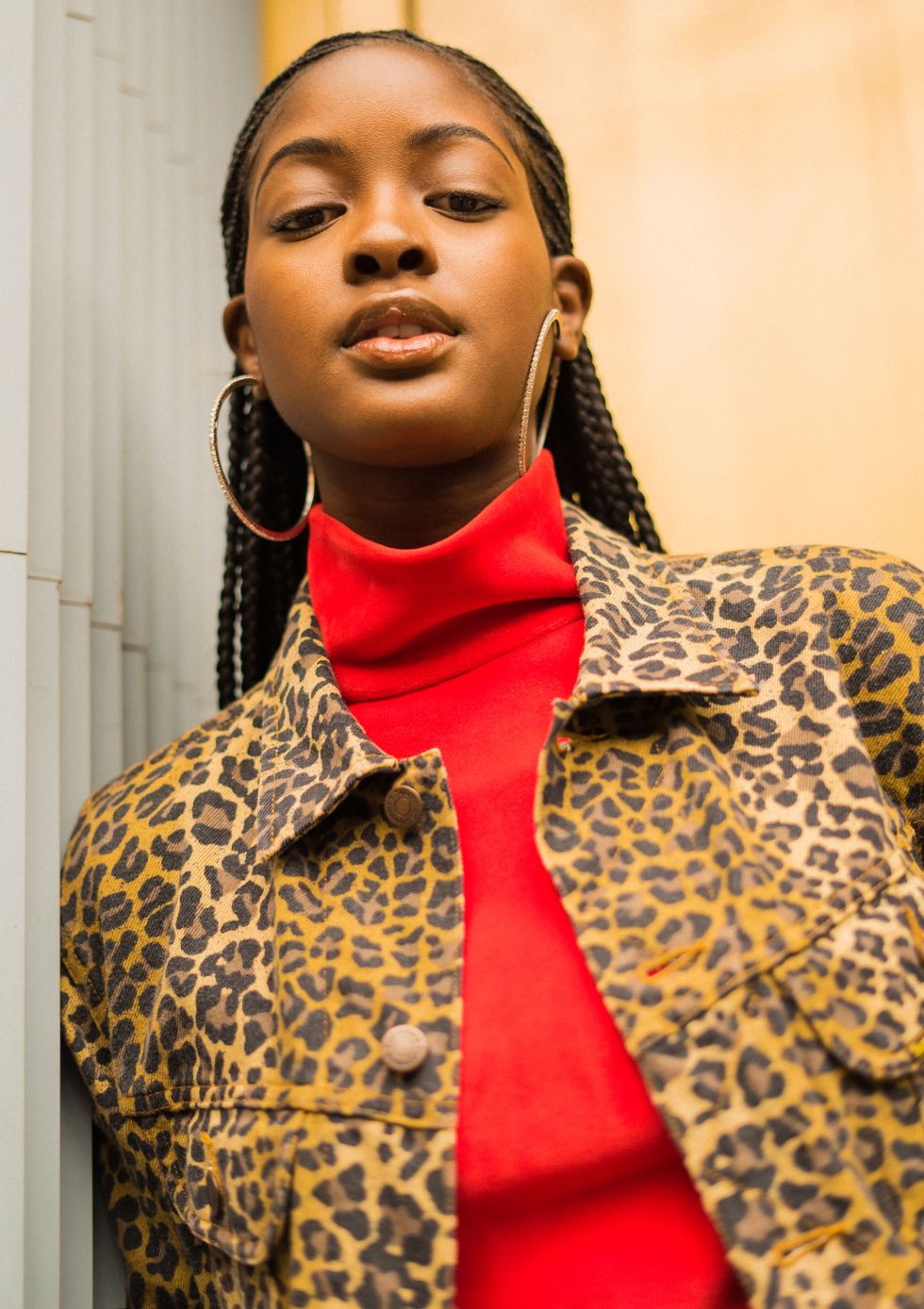 Photo by Amarachi Nwosu.
She continues:
"Having a world filled with black innovators and creators means a lot to me, especially for the African diaspora. As a wise woman once told me in Guinea, 'As it is in he beginning, so it will be at the end'—Africa is now. I plan to use my platform as a center of inspiration that'll serve as a resource to empower people around the world, especially in Africa, through the art I create with brands and creatives."
Although this is just the start of Kante's modeling journey, she has a bright future ahead that will serve as a blueprint for independent African models.