Nguzunguzu's Zouk-Based 'Perfect Lullaby Vol. II' Mix
Download LA duo Nguzunguzu's zouk-based Perfect Lullaby Vol. II mixtape.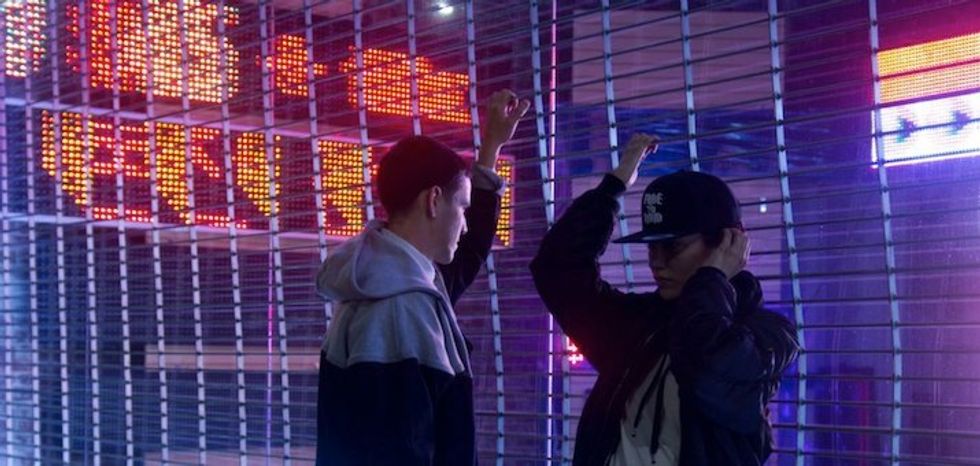 ---
Before the whole zouk bass thing, L.A. production duo Nguzunguzu (Daniel Pineda and Asma Maroof) were blending Angolan kizomba and tarraxo beats with R&B in standout mixes like 2011's Perfect Lullaby. The duo continue that tradition in their recently dropped Perfect Lullaby Vol. II, which features young producers like Angola/Portugal's Bison (whose EP we recently premiered) alongside zouk/kizomba reworks of Rihanna, Future, Cassie, Mariah Carey and more. Download Nguzunguzu's Perfect Lullaby Vol. II mix below and get the full visual experience over at DIS magazine.
TRACKLIST
Dj Fofuxo & Dj Pausas vs. Yuki Koshimoto – Tarracho Exxelentt/ New Moon (MA edit)
Dj Lil Thug vs. Aaliyah – Hot tarraxa/ Dont think they know (MA edit)
Dj N.k – Não Chora Mais Não
Dj Cratera – My girl. My Music
Cassie – Diced Pineapples (NGUZU kizomba remix)
Marbonu – Pura Melodia
Dj tiba – Tarracha Poderoza 2009
Dj Dadifox vs. Ciara – Tarraxo Dueces (MA edit)
Usher Ft. Rick Ross – Let Me See (M&N PRO REMIX)
Nova & Jory – La Noche Perfecta
Chris Brown – Another Round (Phraze zouk remix)
Dj Malcolm – 4 ev
Marques Houston- Clubbin Zouk mix (by N.G productions)
Dj NigGa fox vs. Kelela- Tarraxo HUMBÃ√/ The High (MA edit)
Dj Rick & Dj Lil thug – Saudade Eterna
Dj Salez – Tarracha di nhOs
Dj Bison – Tarraxo Indiano
T Pain – I cant believe it (Peejay Zouk fusion remix)
Dj Malcolm – 14 malo
Rihanna – Diamonds (Kizomba remix by MalcriadoBeats)
Mariah Carey – Touch my Body (Zouk remix by Phraze)
Future – Honest (Zouk remix by Phraze & StyloBeatz)
DJ Joyce Gomes & Revolucion – Choro do Corno
Dj Xocolath – My Song
Mary J Blige – Be without you (NA remix)