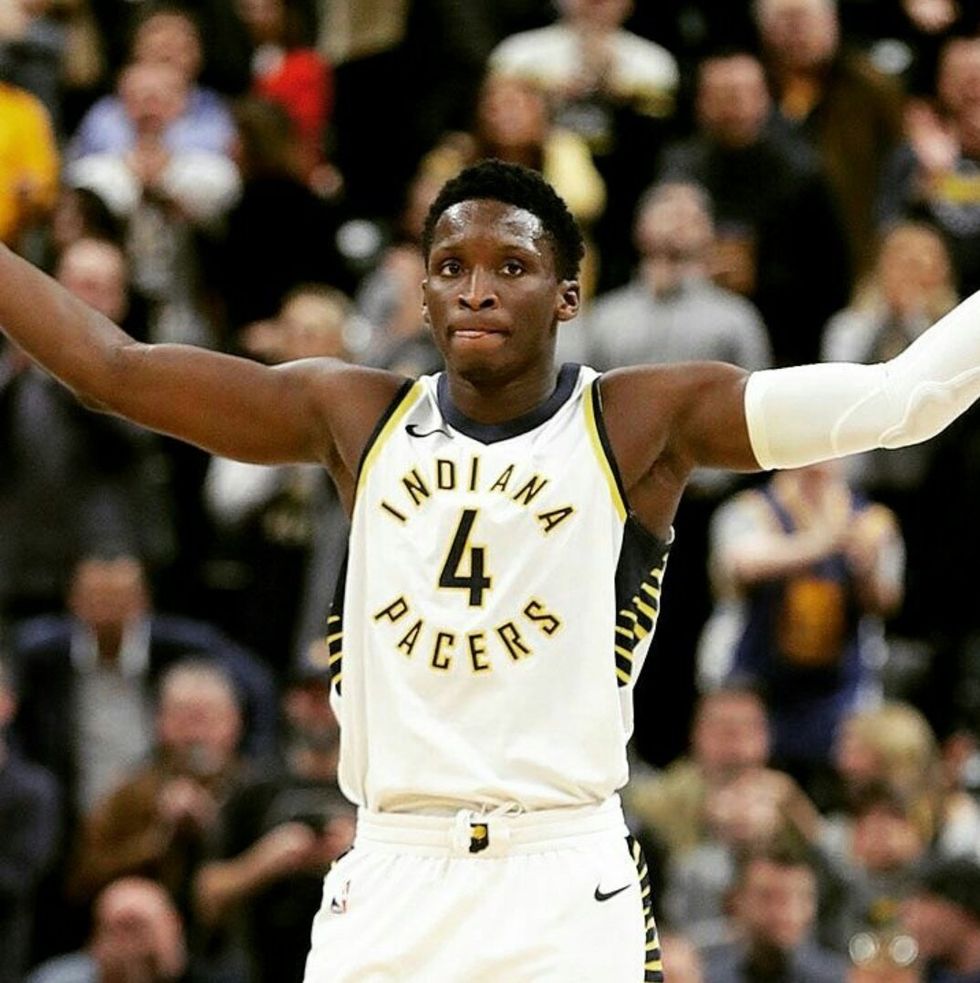 Nigerian players Victor Oladipo and Giannis Antetokounmpo are headed to the NBA All-Star game this February.
For the first time in history, two players of Nigerian descent will play in the NBA All-star game this year, Konbini reports.
Victor Oladipo, of the Indiana Pacers and Giannis Antetokounmpoof the Milwaukee Bucks will both head to the annual game in Los Angeles this February.
---
At just 25, Nigerian-American Oladipo has already played five years of professional basketball, he won the "NBA All-Rookie Team" after being drafted by the Orlando Magic back in 2013. He was traded to the Indiana Pacers in 2017. Oladipo is a first-time NBA All-Star.
⭐️ First time NBA All-Star. ⭐️ Congratulations, @VicOladipo! https://t.co/8HXahWK4Lo

— Indiana Pacers (@Indiana Pacers) 1516753026.0
Greek-born Antetokounmpo is a 23-year-old, second-time All-Star, who played in last year's game. He started his basketball career back in 2007 before being drafted by the Bucks in 2014.
Thank you too all my fans around the world for the continuous support and motivation!! 😃✌🏾 https://t.co/IgQ41N0muH

— Giannis Antetokounmpo (@Giannis Antetokounmpo) 1516413166.0
Congrats to the young players!
🇳🇬 are still making history!! two players of Nigerian descent, Victor Oladipo and Giannis Antetokounmpo will play… https://t.co/rcr1o5N0tL

— TRENDS OF NIGERIA (@TRENDS OF NIGERIA) 1516809567.0