The music industry is changing faster than it ever has and the rise of social media and new streaming technologies has opened doors for independent artist to mold their own space and shape their own standards. Especially amongst African creatives, there has been a unique renaissance bubbling where traditional norms on culture, identity and even gender no longer define an artist success.
In Nigeria, where afropop reigns supreme, there has been slower progress than places like South Africa for non-traditional afrobeats artists, but there has been a revolution both within the continent and its diaspora brewing. With artists no longer waiting for validation from major labels, they are focusing on their music, branding, visuals and connecting to their fans organically. It is showing the world that disruption can also mean freedom from boundaries created by past generations.
From Lagos to London to Los Angeles below are "5 Nigerian artists shaping a new wave sound and their views on future of the music industry and how they feel about the current African renaissance.
---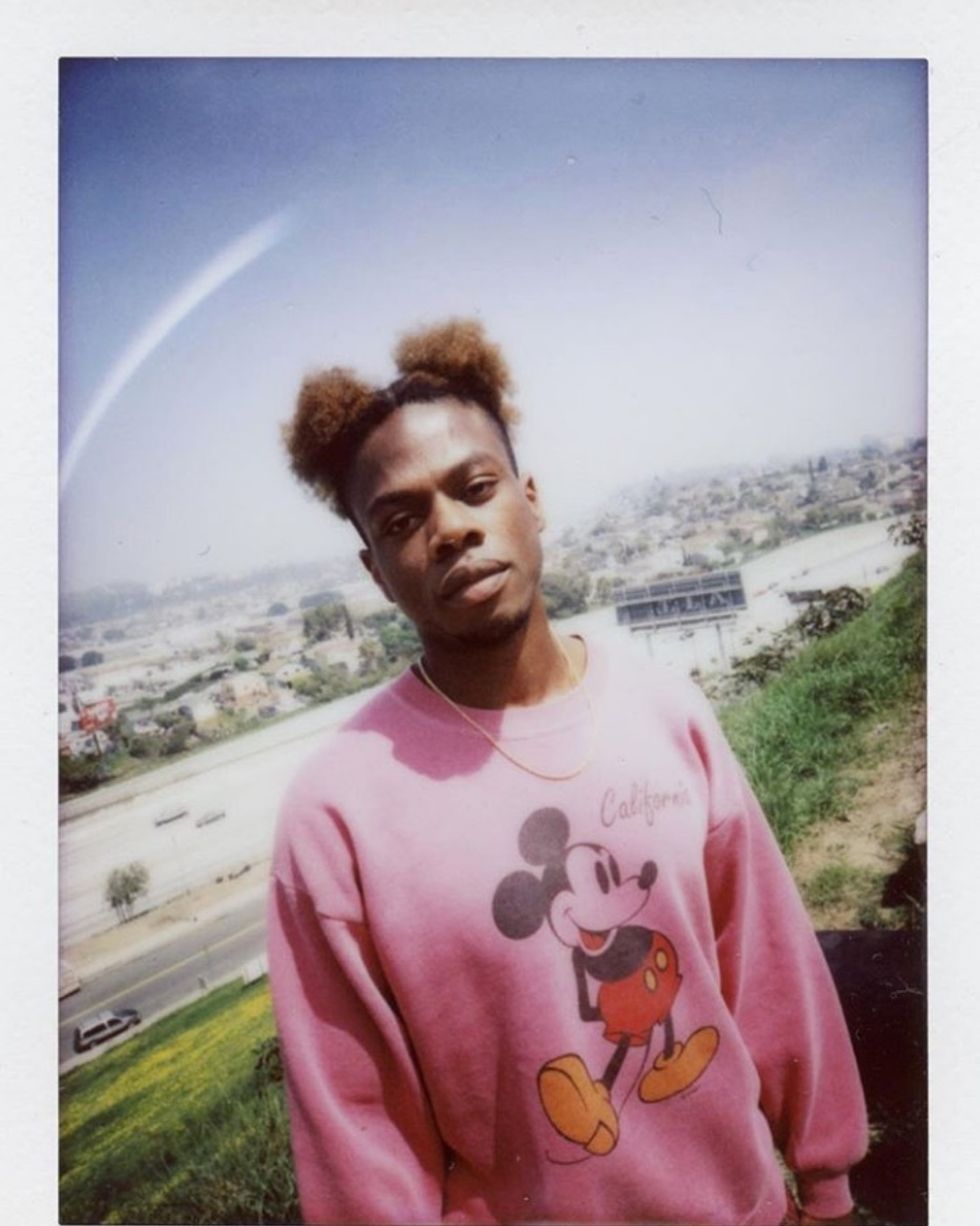 Tobi Lou. Image courtesy of the artist.
Tobi Lou is a Nigerian-American musician from Chicago currently based in Los Angeles. His vibrant personality, visuals and delivery have allowed him to create a lane for himself that mixes playful raps and melodies with colorful beats that is nostalgic of vintage videos games and new wave sounds. While he moved to L.A. to pursue his dreams of getting signed by a major, he slowly realized that his vision was bigger than a label and it allowed him to work and evolve his sound and approach to music without label pressures.
His latest track "Troop," featuring Smino, hit over a million views in less than 6 months and he is managed under the same team who work with artists like Jhene Aiko and Anderson Paak. He is currently working on his debut album that will be executively produced by No I.D, an industry legend that has helped shape artist like Kanye West amongst others. While he is yet to reconnect with Nigeria since leaving in childhood, having a Nigerian upbringing and being apart of the community in the States has allowed him to have a unique perspective on the culture and discipline when it come pursuing his craft.
When asked about the current African renaissance he said "When it comes to music and dance we have always been creating but I think you can see the way that African culture has come to the forefront in different genres of art. Whether talking about Black Panther or even my sister Tomi Adeyemi's book Children of Blood and Bone, you see people investing in stories on black people on a new level. People are starting to see that there is value in our stories and what we have to create."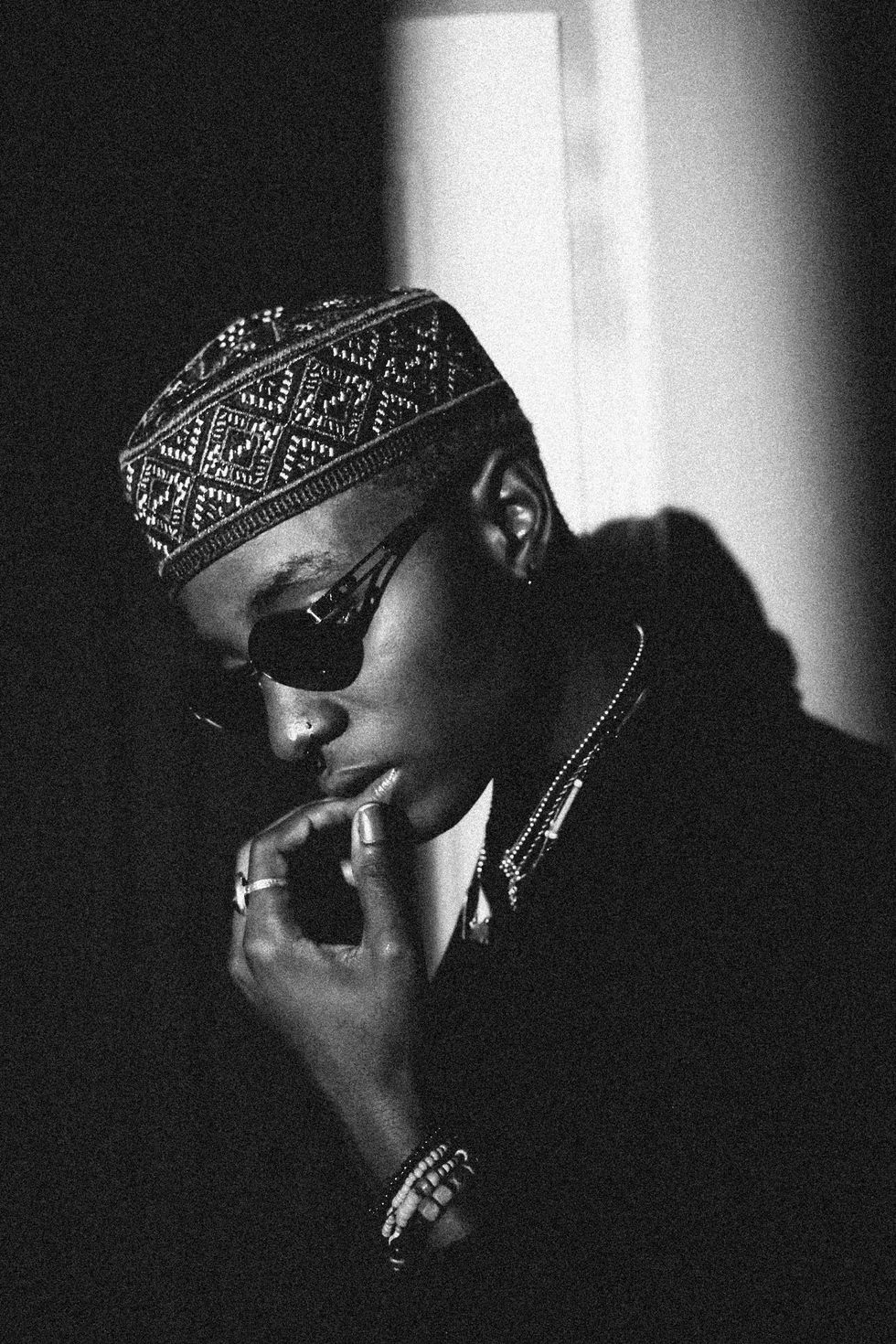 Wavythecreator. Image courtesy of the artist.
Wavythecreator is a Lagos-based musician who grew up between Nigeria and the United States. She describes her sound as "wavy" and mixes genres like house, R&B and afrobeats to create a vibe that gets people moving. While she started as a visual artist in both photography and filmmaking working with some of the biggest acts in Nigeria, she only began singing less-than two years ago, but has already performed alongside major artist like Maleek Berry, Skepta, Wizkid and more.

While she doesn't fit in the traditional afrobeats box, she's been able to create a sound that is getting people's attention and ties into her mixed upbringing and interests. Although many women in Nigeria struggle with gender roles and expectations, she has no intention of conforming to norms to please others and wants to build a legacy off of authenticity. When asked about the current African renaissance she said "We are very important pawns in this game. We are needed for the revolution to happen. Our uniqueness is addicting and encourages the curious mind of the foreigner. We are the future of the music industry. I believe so. We have been relaxed with informing and educating our consciousness, but we have finally given room to the term "different" and slowly accepting the change."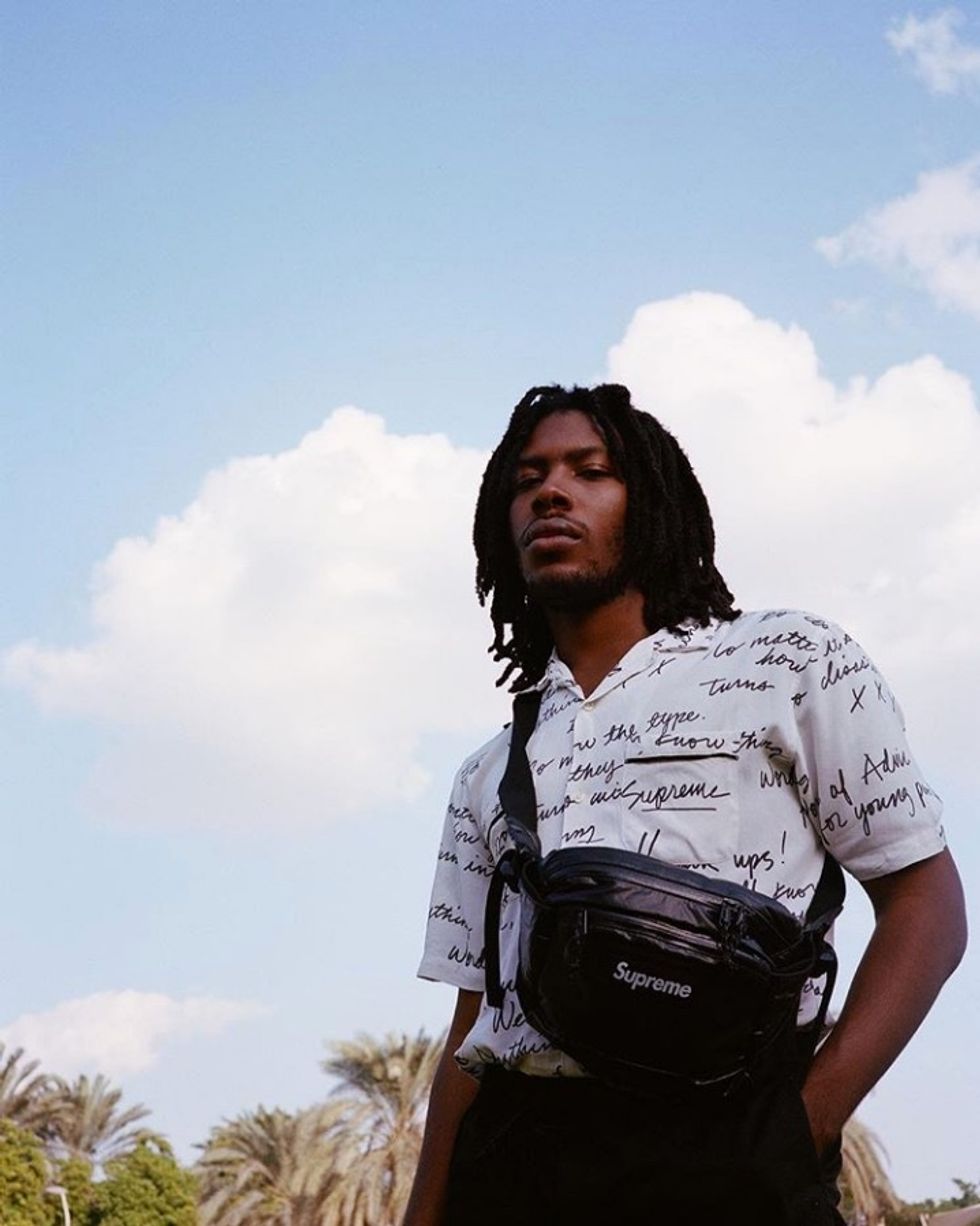 Santi. Image courtesy of the artist.
Santi is a Lagos raised artist who currently lives between cities like Dubai and Nigeria. He is most known for his infectious records like "Gangster Fear" with Odunsi The Engine and has performed alongside artist like Skepta and Wizkid. His latest single "Sparky" was released with OVO sound radio and he is set to drop his EP this summer with a number of visuals.

While his sound take influences from afrobeats, dancehall and the new wave, Santi's main goal is to create his own genre: "I believe with music, evolution is key. We are a time where information is processed faster than ever. So standing out is key. I often experiment with various genres, while always maintaining my essence, so I do not necessarily know what genre I would label my music. I'm pretty sure as time goes by and the journey continues, the people would give the genre a name." In many ways this goes for a lot of music coming out of Africa that opening new spaces. While mainstream media is yet to catch up for many, Santi is using his skills and relationships to build with tastemakers and gatekeepers around the world.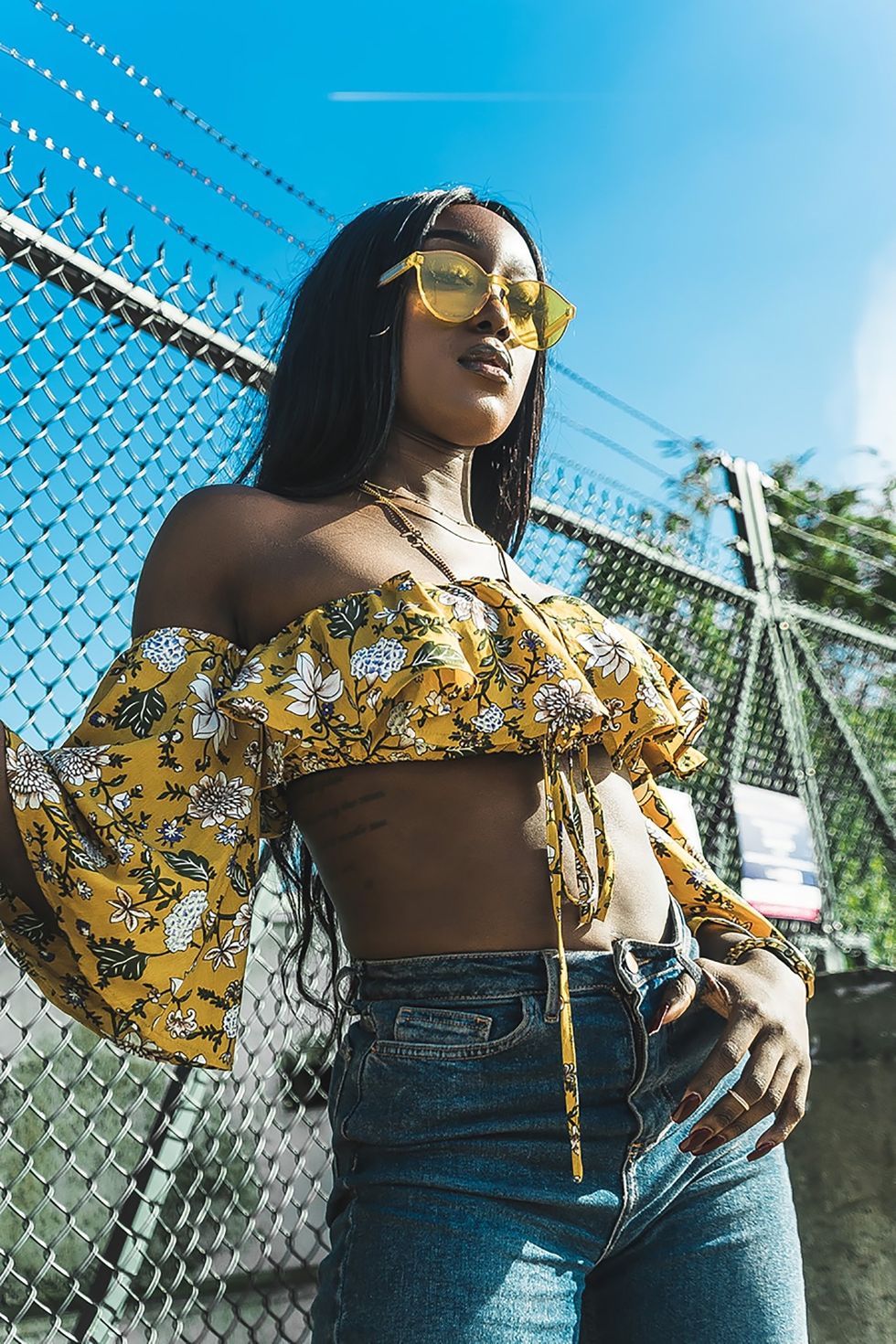 Tomi Agape. Image courtesy of the artist.
Tomi Agape is a British-Nigerian singer and songwriter known for her soulful and melodic records that mix neo-soul, afrobeats, hip-hop and R&B. Being able to directly experience the music of London, Lagos and Atlanta opened her perspective to how music works around the world and how important it is to shape culture through presenting innovative strides. Having studied theatre and performing arts in university, she takes her live performances seriously and also sees how valuable practice is.
Growing up she was heavily inspired by artists like Jill Scott and Erykah Badu, as well as sounds coming out of London and Nigeria. When asked about where she sees the future of music going, she said "eclectic. I see It being political.. I see people speaking their unwavering truths. African music to me is going to play a huge role in the future of music, as it already is. African-Americans are already being influenced... they feel that need and want to go back to their roots. They want to be included. They're hearing the beats, the drums, the melodies and they're saying 'that's dope! Not only is that dope but I feel it on a deeper level.' Tomi is grinding through summer 2018 and has a few things in store including visuals and song releases, in the meantime check out her latest record "In The Night" featuring Nonso Amadi.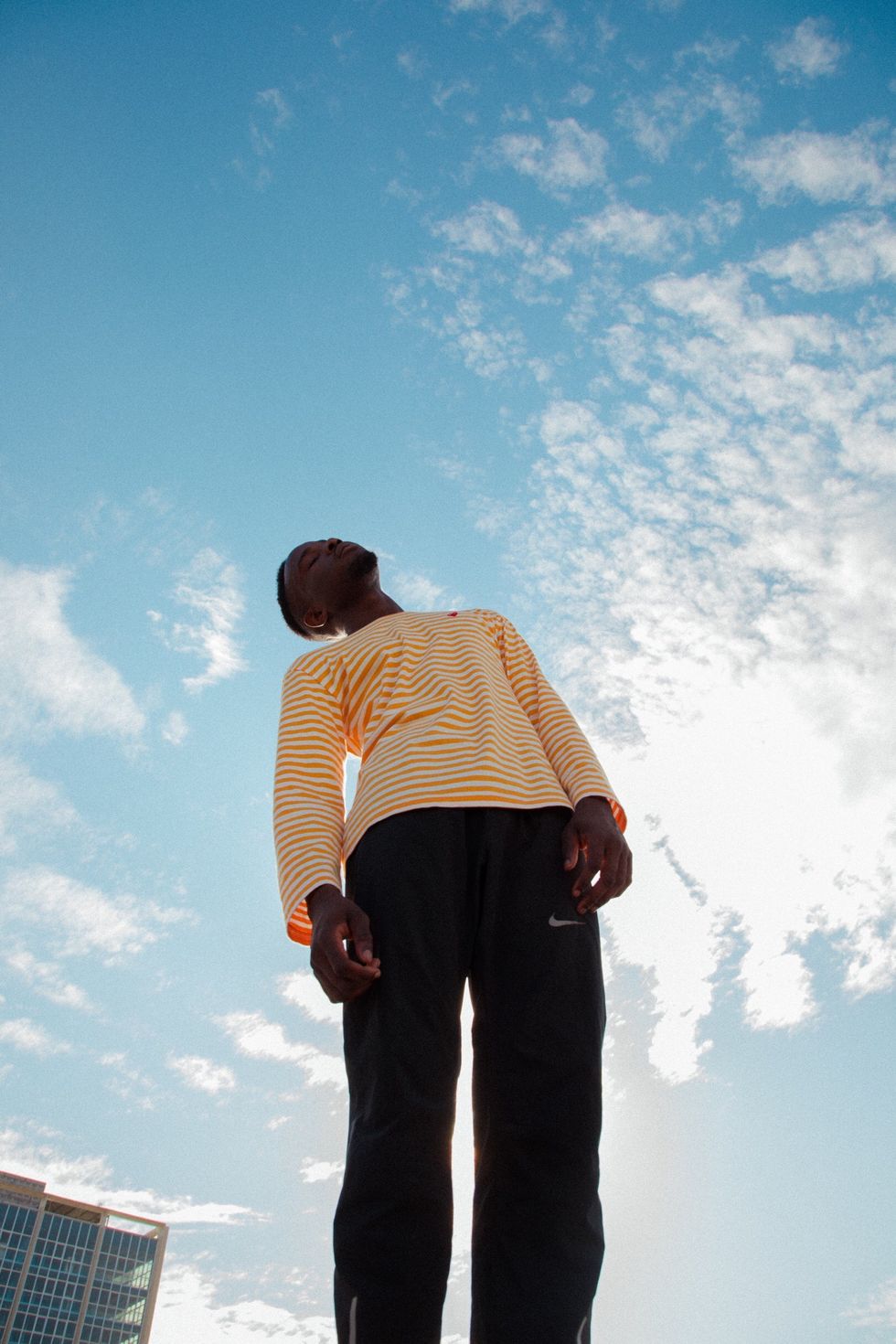 ODIE. Image courtesy of the artist.
ODIE is Toronto-born, Bay Area-raised musician who explores genres like R&B, future sound, indie rock and soul. Some of his earliest inspirations range from Kid Cudi to Fela Kuti. Earlier this year he released a project titled Analogue that was featured on radio shows like Soulection, it also made Apple Music's A-list R&B playlist. Currently, ODIE is on his European tour, performing in cities like Amsterdam and London, and will be touring the U.S afterwards.

A unique aspect of his work is his ability to not be afraid to be vulnerable. He credits that to his Nigerian parents because they were very open growing up and allowed him to explore and be his authentic self, which was not always the norm for other young Africans. ODIE wants to speak his truth and in turn he hopes that other people can see the importance of living their own truth.
While many traditional norms haVE often made young Africans afraid to explore things out of their comfort zone, things are changing and a new generation is breeding the future.
It's artists like those above who will shine light on Africa in a new way and show innovation in the global sounds of tomorrow.