Interview
Interview: Reminisce Is the Nigerian Rap OG Laying the Blueprint For Every Local Rapper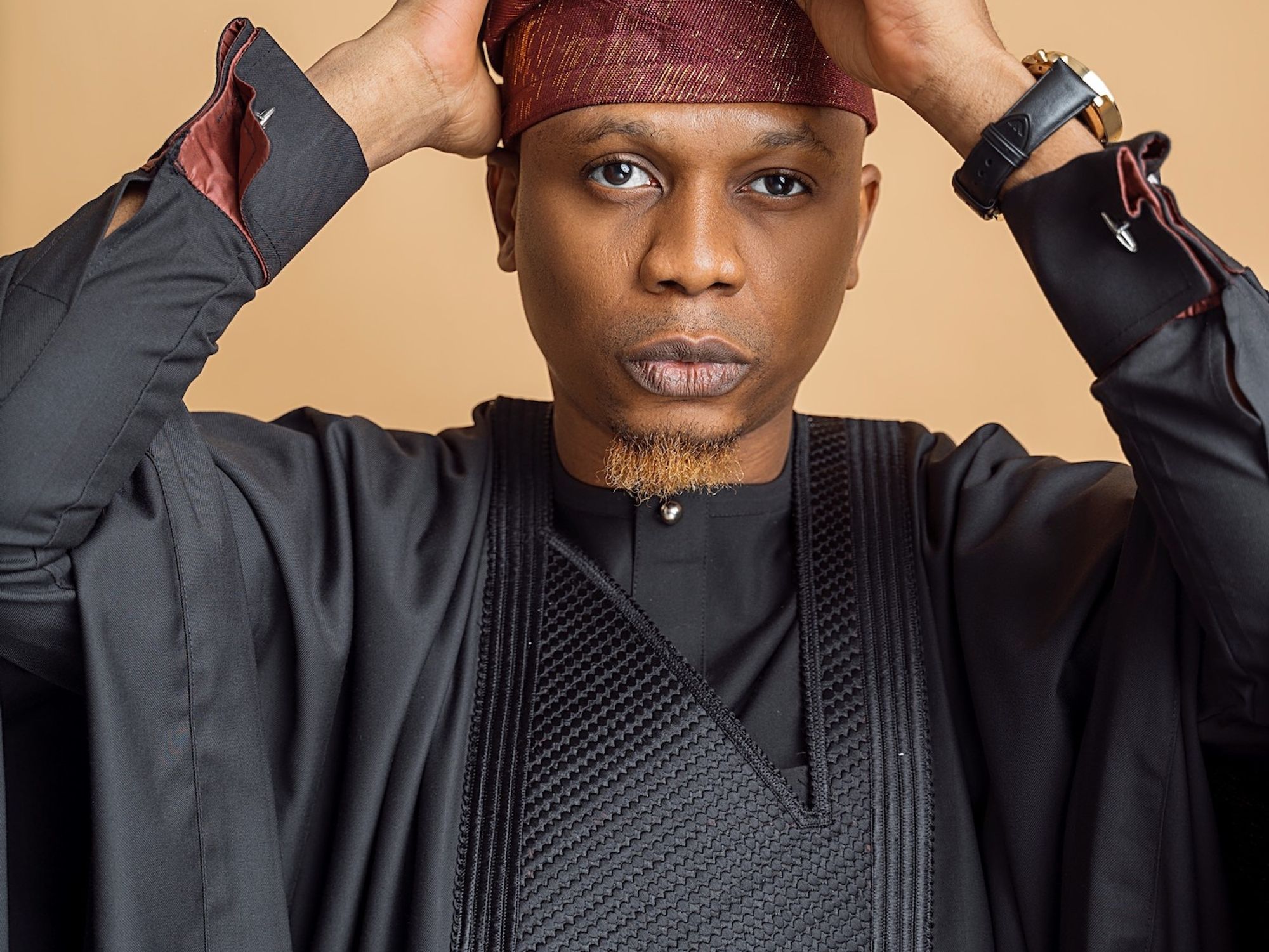 Image courtesy of the artist.
Following the release of his fifth project, Vibes & Insha Allah, we talk to the Nigerian rap veteran about 'Street Music,' inspiring another generation, and launching an acting career.
The year was 2008 and Nigerian hip-hop was blossoming with names like M.I, Naeto C, TerrythaRapman, Mode 9, RuggedMan and a handful of others who tapped heavily on Western hip-hop aesthetics and their own local narratives. They created a precedent for what rap music sounded like in the country and what could be accepted or played to the mainstream. Unbeknownst to them a new 'street sound' which also leaned heavily on hip-hop aesthetics was growing in the slums and would soon hit the mainstream with full force.

It all started in 2010 with the introduction of one of Nigeria's most loved and praised rap figures DaGrin; with his swagerrish candence of flows, and melodic delivery in Yoruba, and Pidgin English fused with Western slangs, he opened the doors to a new playing field. The 'Local Rapper' received critical acclaim while sticking to his roots, his album C.E.O signaled something new. His tragic passing in 2010 left the reins of the paradigm shift he steered open for worthy successors.
A new chapter was unlocked and in 2011 came artists like Olamide, Jahbless, Konga and Reminisce. These new voices took the sound to the next level and made hit singles that made it accepted. What was now termed 'Street Music' was an evolution of hip-hop, mashed with fast paced afrobeat drums and layered with heavy-hitting lyrics. It was slowly taking over nationwide, in front of everyone's eyes.
Nine years later one of the sound's leading voices, Reminisce, is still at the top of his game. With the emergence of younger figures like Zlatan, Lil Kesh, Mojo, who've all contributed to the new age identity of what 'Street Music' has become, Reminisce has held his own with four top-selling and award winning albums, countless successful hit singles, and also an acting credit on one of Nigeria's highest grossing films, King Of Boys, he's undoubtedly become what one would call an OG.
We caught up with the legendary rapper to talk about his long and ever-evolving career, why he decided to release his new project after a four-year hiatus, and what to expect next.
---
Image courtesy of the artist.
Tell us about Reminisce before the fame.

I was born Remilekun Safaru, I was born in Kaduna. My father was a very popular businessman then we moved down south. I'm from a polygamous home. I schooled all over Lagos and Kwara. I was a regular kid, I loved Michael Jackson a lot, that was before hip-hop became really really a thing. Snoop Dogg was my first attraction to hip-hop. I lost my mother when I was 13, that was another journey entirely. I had to live with my step ones, grandmother, and aunts. I had different growing up and each one shaped me into who I am today.
How did you gravitate towards music through the many experiences?
As I said, Michael Jackson had a huge influence on me, I would watch him growing up. I'd tell myself as a joke that I wanted to be as big as Michael. I was a regular kid and of course every other kid had the same dream. As I grew older, in secondary school during social nights I was one of the few guys that could mime Tupac, Snoop Dogg's, and all that so from there, the interest started coming. I had a little book that I would write lyrics in. I was quite popular in secondary school music-wise but I didn't think I was going to go professional with it.
I finished secondary school and went to school in Kwara. It wasn't as social as the Lagos schools sometime during my time there. I decided to do music professionally when I finished university. During that period it was Plantation Boyz, Rugged man, and all that. So when I finished school, I had a friend called Deinde we grew up together who ended up being 9ice's manager, he happened to know ID-Cabasa that was a producer and we had a clique called 'Yatown Sqaud' which means Yaba Town Squad. It had Alash, MedLee, may his soul rest in perfect peace, a guy called Ocean, who's also late, may his soul rest in perfect peace. We were just a couple of young guys and DJ Midas was our only hope then, may his soul rest in perfect peace as well. That was where I recorded my first like 20 demos and the interest started coming in from there. My family didn't approve and I had to run away from home for like five years to pursue music.
Why did you get more into hip-hop?
I could rap. Midas would tell me I could rap, I started rapping on instrumentals about fifteen songs. So, I gave it a thought and I decided to go professional and that happened to be with ID Cabasa as my producer.
Image courtesy of the artist.
What happened next?

I used to rap in English, my first album was recorded in 2003. It's the original book of rap stories but it never came out. It didn't come out cause no one knew then, I was struggling. The most popular rappers then were Mode Nine & Rugged man. Cabasa did a lot for me and he kept pushing me and telling people about me. At some point, I just told myself it wasn't working out and after two singles on the radio and I decided not to drop the album, I just decided to switch things up.
I started selling shoes and clothes at Yaba to Unilag boys and started getting money. Sometime in 2007, 9ice walked into the shop after getting a haircut and asked why I stopped doing music and I told him I'm not sure if people like my English rap. Gongo Aso was big then and he said I had him recording an album and I had to be on it. We were all young guys that knew each other, myself, Cabasa, 9ice, Lord of Ajasa being our senior, and Jahbless. I did the song on 9ice's album called Bachelor's Life, I didn't know how big the album was going to become but I just did it because he was my friend. I believe whatever language you can speak you should be able to rap in it and I rapped in Yoruba on the song. I started getting recognition and decided it could be a perfect time to go back to music.
During my second stint, Jahbless & Ibrahim Okulaja ran Edge records and had a studio at Fadeyi. I met this young kid, Sarz, he was 17 or so then. I asked who he listened to and he said timberland, so I told him to play me some beats and I selected three, recorded one, and shot a video for it. It was called 'one chance' featuring Jahbless and Lash in 2008, so the professional journey kicked off properly from there.
How was your professional career early on and what led to the official debut Book Of Rap Stories?
Well, back then Jahbless had this slang he was always saying 'Jooor Oh' and I came up with the idea of turning it into a song but it wasn't my style, I didn't want to do it cause I still liked English rap. Back then street music wasn't as huge as it is right now but it became a really popular song and we decided to do a remix. I recommended Ice Prince who had Oleku out then, we were meant to get Olu Maintain but something happened so we got Ice Prince instead and he came through, Durella, and Ruggedman. The remix came out and people liked what I did – rapping indigenously – Klever J had this song out there called "Friend Or Foe" and they liked it too. On the original version of Jor O, I say 'I usually don't do this,' which means I don't rap in Yoruba.
I was like If this is what people like why not fucking give them. I had about fifteen recorded songs with Sarz, he had this beat he played for Naeto C and a couple of other rappers and they didn't like it. I was like yo, let's do this and he warned me that if I did the song—which went on to be "Kako Bi Chicken"—my credibility as a rapper would go down the drain and I was like yes, I know. That's why at the beginning of the song I said 'O ye rappers, I've moved on to greater things', and it ended up being my breakthrough.
From there we put out 'Too Much' it became big and then the album. Book Of Stories didn't give me the critical acclaim I wanted because it had singles like "Too Much" & "Kako Bi Chicken" so people were doubting my credibility as a rapper. Coincidentally, I ran into Sosick who had been looking for me, he loved what I did and we started recording Alaga Ibile, the album that got me the recognition as a rapper. It had the biggest names out there right now, Wizkid, Burna, Naeto, Davido, Olamide. This was the album that defined who Reminisce is.
Image courtesy of the artist.
How much has your sound evolved since your early days till now?

I've always been of the opinion that you must evolve. There is no real definition to sound, the sound is determined by the audience. No matter how creative you are you have to be able to plug into whatever is going on right now. Yes, I have my sound, when you hear a Reminisce song 10 seconds into it you'll know it's me. Irrespective of that I've always been a fan of tapping into other genres, from early days I've been experimenting and trying out new sounds.
Music, as it is right now, is about numbers, a lot of people don't like to hear it especially the rappers. The rappers are at a huge disadvantage right now, the pop stars have the numbers and it's a game of numbers this translates to being able to up other sounds. I've always done this, to evolve, to not try and sound like I did seven years, five years, or two years ago and I'll also not lose that reminisce essence.
As a pioneer of 'Street-Dance Music' which has gone on to evolve into modern-day stars like Naira Marley, Zlatan, and newcomers like Mojo. How does it feel to see the sound you helped grow being mainstream and widely accepted?
Of course, it feels great. I remember following Lord Of Ajasa to Headies, it was called Hip-Hop awards then and we got bounced, the type of music we made wasn't accepted then. I don't like to give too much credit to myself but I feel 'Local Rappers' was the song that brought everything mainstream and gave the sound the appeal, it was a statement that this is the real shit, we have the numbers too and we would take our stand. It changed everything, we had been doing our stuff before the song, I was already huge, my first album did one million copies from Alaba then no story. Local Rappers was still a defining moment, and it changed everything totally. It feels good to see young people I've inspired.
After four years of taking a hiatus from music what made you decide to release Vibes & Insha Allah this year?
I just realized I've been very blessed and whenever I mention it's been four years between my albums people don't believe because I've had very successful singles in between and I wasn't ready to put out an album just yet. I've not been part of the streaming era project-wise so I decided to test the waters. I'm a sucker for success, and I needed to adapt to the current sounds so I just asked myself how I wanted to release it. Out of 56 songs, I selected 6 songs that fit the times right now and still retain my essence.
I selected the fatherhood track that describes when my kids are up in my studio disturbing me, I wanted a song with a youngin', Fireboy. I wanted a grown and sexy song, so I did one with Tiwa Savage. I want to address rap and other issues, "Jogodo." I want to address football because I love football, so "Over 2.5." Called my AR and we put it out. It ended up being way more successful than I predicted. I'm a 39-year-old man putting up strong numbers with these kids so it feels really great because not many people my age can do these numbers at this stage in their careers and I'm very grateful for where I am in my career.
You recently learnt how to produce & engineer, and you did a little of both on your recent project. What inspired you to learn those skills at this point in your career?
Reminisce: Corona of course, everywhere was fucked up so I decided to learn new things, I like learning. I started FIFA in February, and right now I'm a fucking G. So I hit up my producer and asked him for a few tips, and learnt the process to record myself. I recorded verses for the DJ Lambo and 9ice features myself and decided to record my project myself.
How did you get into acting and landing the role of Makanaki in King Of Boys?
I was literally forced into doing it, Kemi Aditiba knew what she wanted. Banky hit me up and introduced me to her, I spoke to her but I wasn't interested in doing it and for six months she waited for me and sent me the script to read till I agreed. I got on set, did the film and everyone ended up loving the film and my role. My wife came back from the cinema hall and said people loved it. Kemi encouraged me, she's been the engineer behind everything. I also realized the movie industry is another bigger and wider platform that I was now exposed to and now if you don't love my music you'll love me as an actor. I'll be doing more quality stuff in films, definitely.
What can we expect next from you entering the next decade?
I joined ONErpm in May but I just kept quiet about that, I don't like to amplify stuff. I also want to seek elective office sometime in the future and I WILL WIN. Not saying that as an artist but as a person, I will win but that's for later. For now, I'm hoping to do bigger things.
Can we expect you to return for your role as Makanaki in the upcoming King Of Boys sequel?
Well...