No Shade: The Ladies of OkayAfrica Try Out This Season's Hottest Sunglasses
Get some summer style inspiration.
DIASPORA—Sunglass season is upon us.
---
Shades are easily our favorite summer accessory. As we settle into the hotter months of the year they're an absolute must-have.
Sunglasses are a care-free way to add some flair to any look, while keeping your precious eyes guarded from the sun.
We figured, that if we're going to wear them—and we most certainly are—we might as well rock the most vibrant, standout pair we can find. There's no settling for mediocre frames—well, at least not for the ladies of OkayAfrica.
We got together to try out some of this season's flyest, high-end sunglasses from major fashion houses and a photoshoot ensued.
These stylish "hater blockers" have us ready for whatever shade might get thrown our way this summer.  If you're looking to grab a statement pair for yourself this summer, check out the photos below for some inspiration. Information on where you can purchase each pair is underneath.
Antoinette Isama wearing Oxydo Atelier "O.NO1," available at Bergdorf Goodman. Photo by Leon Williams.
Sinat Giwa wearing Marc Jacobs "Marc 162/S," available at Marc Jacobs. Photo by Leon Williams.
Hanan Osman wearing Dior "SoReal/A/S," available at Dior. Photo by Leon Williams.
Damola Durosomo wearing Dior "OriginS/1/S," available at Dior boutiques. Photo by Leon Williams.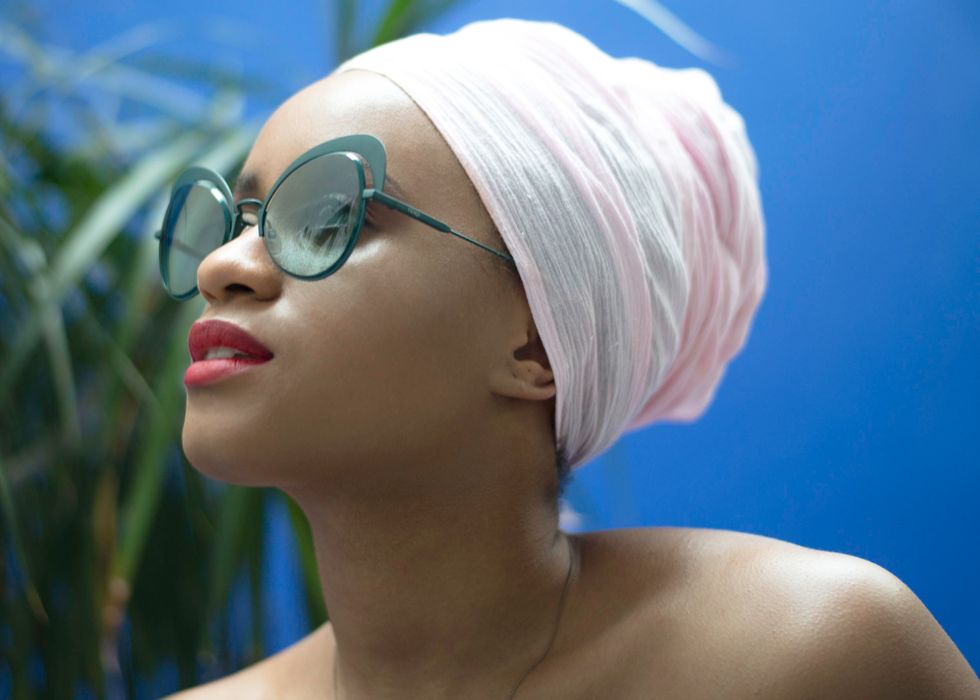 Oyinkan Olojede wearing Fendi "FF0247/S," available at select Solstice Sunglasses nationwide. Photo by Leon Williams.
From left to right: Marc Jacobs "MJ161/S," available at select Solstice Sunglasses nationwide. Fendi "FF0259/S," available at Fendi boutiques. Jimmy Choo "Wendy," available at Solstice Sunglasses. Jimmy Choo "Jade/S 1A5." Elie Saab "ES002S PEF."