Film
'not just phones' Documentary About Sahel Sounds
'not just phones,' a documentary about Sahel Sounds founder Christopher Kirkley, is in pre-production from German filmmaking trio neopan kollektiv.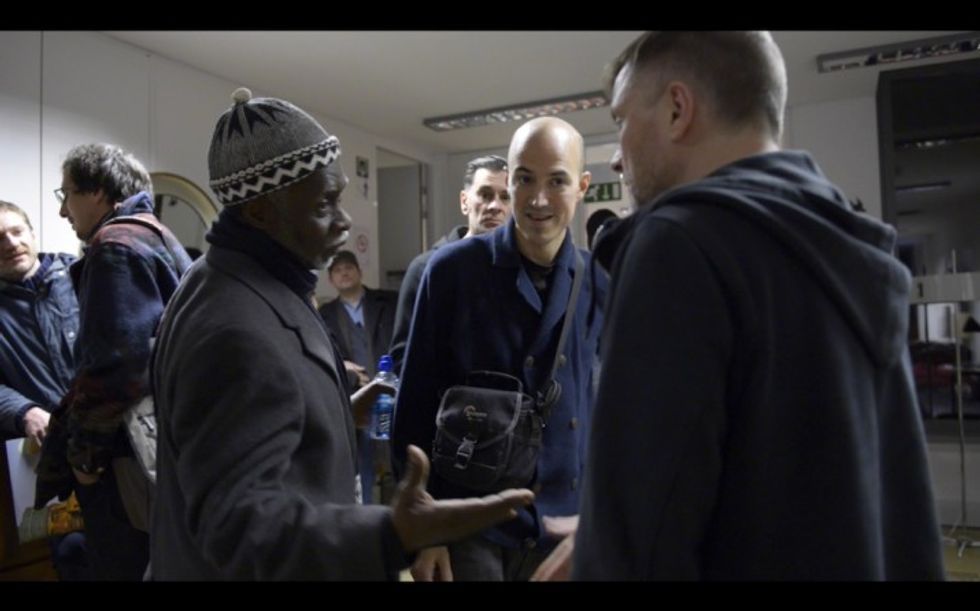 ---
Sahel Sounds founder, Chris Kirkley (right) and Sahel Sounds artist Mammane Sani (left)
not just phones is a new documentary project about Sahel Sounds, the blog and record label most recently behind Balani Show Super Hits and the forthcoming Tuareg adaptation of Purple Rain. Still in pre-production, the film from German neopan kollektiv trio Tobias Adam, Florian Kläger and Markus Milcke will set out to shed light on the ongoing ethnomusicology work of Sahel Sounds founder Chris Kirkley, who in 2009 began the blog as a digital archive of the transient mp3s housed exclusively on cellphone memory cards throughout the Sahel region. Since its inception, Kirkley's Sahel Sounds has dropped more than a few of our favorite compilations, including the wildly popular Music From Saharan Cellphones Vol. 1– a 9-track treasure trove of sounds from the Western Sahara. The film is expected to be ready in Spring/Summer 2015. Until then you can watch a trailer along with a short teaser profiling Sahel Sounds artist Mammane Sani below. Find out more on the project via the film's Indiegogo campaign.
[vimeo_embed //player.vimeo.com/video/89142309?title=0&byline=0&portrait=0&color=ffffff expand=1]
[vimeo_embed //player.vimeo.com/video/91332123?title=0&byline=0&portrait=0&color=ffffff expand=1]