Mauritanian Diva Noura Mint Seymali 'Hebebeb (Zrag)' + North American Tour
Mauritanian diva Noura Mint Seymali plays Moorish music for the modern ear.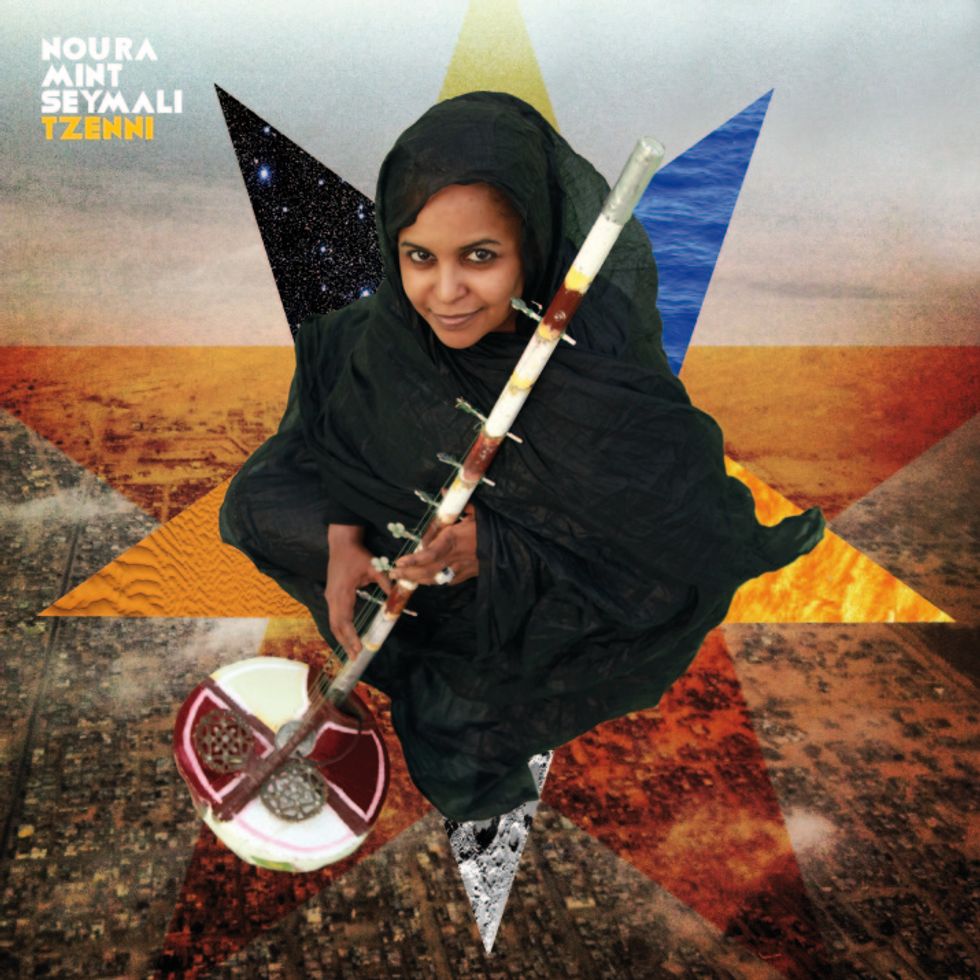 ---
Mauritanian songstress Noura Mint Seymali is a driving force reworking Moorish music for the modern ear. Aided by her husband Jeiche Ould Chighaly's psychedelic guitar lines, Seymali's compositions soar out of a traditional Mauritanian musical legacy into pop territory, often boasting a strong backbeat. Hear "Hebebeb (Zrag)" off her just released Tzenni LP, available now on CD/LP or digital from Glitterbeat Records, and catch her live at Central Park SummerStage July 5 and on the rest of her North American dates (flyer below).