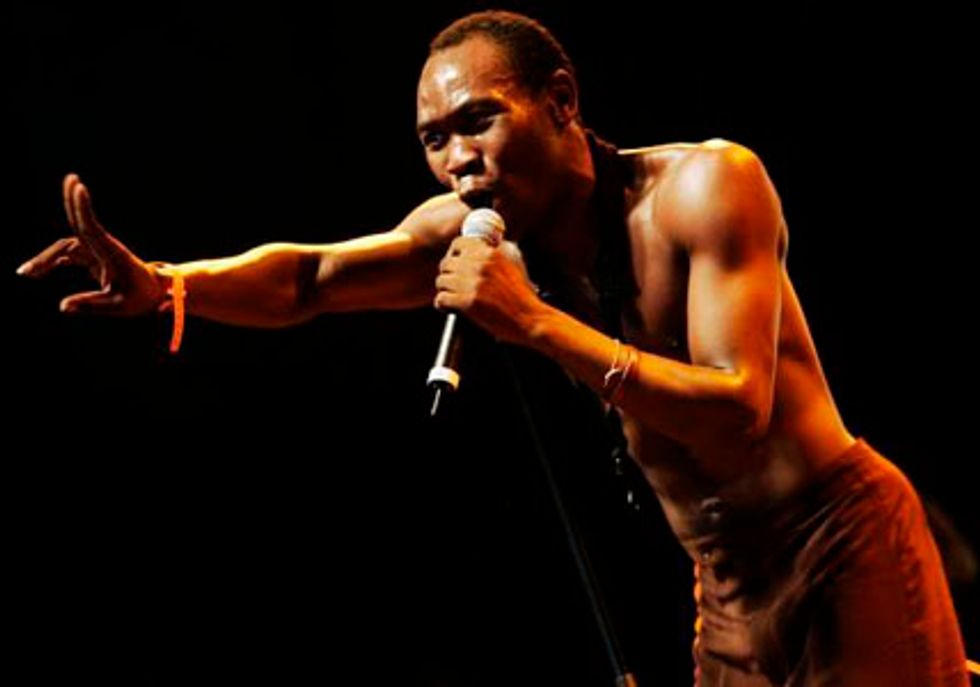 ---
On Friday (7/22) Seun Kuti & Egypt 80 will be joining Faaji Agba for Celebrate Brooklyn! at the Prospect Park Bandshell. This multi-generational show is part of a yearlong celebration commemorating Nigeria's 50th anniversary of independence. Seun, the son of Nigerian revolutionary and inventor of "afrobeat," Fela Kuti, has been singing along side his father's band, Egypt 80, since he was nine years old.  As a vocalist and saxophonist he uses his music to teach and bring awareness to African youth, blending contemporary sounds with traditional afrobeat rhythms to create afro-pop filled with fierce beats and dynamic, funky energy.
Faaji Agba's roster includes prior members of Fatai Rolling Dollar, Prince 'Eji' Oyewole, and Chief Seni Tejuoso in addition to other Nigerian musicians. Together, they are bringing back traditional Nigerian sounds like juju, faaji and agidigbo.
Rain or shine, gates open at 6pm and the show starts at 7 pm.
And guess what? It's FREE! (Though $3 donations are welcomed)
Deets:
Celebrate Brooklyn! @ The Prospect Park Bandshell
Location
9th Street & Prospect Park West
Brooklyn, NY 11215
CLICK HERE for more info.
Check out this video of Seun Kuti performing with Egypt 80 in Rio, below.
[embed width="560"][/embed]