Where do we go when we want to find African perspectives on love, sex and relationships? Podcasts and blogs, of course!
---
Digital spaces are now the center for discussions of subjects that can sometimes be difficult to have in the flesh. By entering these spaces we can connect with discussions around the social politics of love and sex while leaving entertained. Here are a few of the sites that we love.
via Adventures from the bedrooms of African women
Adventures from the Bedrooms of African Women
Running for almost 10 years, Adventures has the reputation of being one of the oldest online resource blogs discussing the various experiences and sexualities of African women. Started by two Ghanaian women, Nana Sekyiamah and Malaka Grant, the website tackles a wide range of discussion topics from miscarriages and reluctant celibates to Christianity, and sexual violence in non-heterosexual relationships. It is open to submissions, and consequently welcomes a truly vast range of experiences from African women all over the world. In this way, readers are bound to find something that resonates with them, and serves as both a resource guide and activist space for more open and genuine conversation about the politics and complications of sexual pleasure and relationships.
via Holaa
HOLAAfrica
Launched and curated by Tiffany Mugo, HOLAAfrica provides an online space for queer African women to commune on their experiences and challenges. By documenting and sharing narratives, HolaAfrica maintains a visible archive – much against the suppression that many queer folk face – of queer women loving and living their lives. The website also produces several zines and workshops in collaboration with other organizations such as the Coalition of African Lesbians and Frida. Some of their publications focus on safe sex and pleasure, as well as work by queer artists. Their website is informative, and offers several resources on a wide range of topics from gender-based violence to tips and strategies for activists, as well as a list of educational documentaries and films. Additionally, they have an incredible podcast and twitter presence!
via The Spread
The Spread
Hosted weekly on soundcloud by Kaz and Nini, The Spread, in their own words, "is a show about sex positivity and open conversation." By sharing their own personal experiences, Kaz and Nini offer perspective on sex and sexuality, and highlight topics such as contraceptive use, female pleasure, and safe sex. Their candid conversations work to address exploratory topics around sex, delving into the intricacies of touch, non-monogamous relationships and the use of aphrodisiacs. They also engage with listeners and provide information on a miscellaneous range of related matters like body image and slut shaming. Their energy is contagious, and this show is great for those who enjoy listening to podcasts and appreciate the spontaneity of laughter and cheeky side commentary!
via Jaruma
Divorce Diaries
Divorce Diaries is a weekly section on divorce that runs on Jaruma's Online Lifestyle Magazine, and shares the experiences of people who have been divorced. Describing itself as "The Voice of the Modern Arewa Woman," the magazine seeks to represent the voices of people from the Northern parts of Nigeria, inviting perspectives from Katsina, Borno, Kaduna and several other states in the country. In these stories, matters of wealth, gender inequality and social-class take center stage, as narrators explain the in-and-outs of their relationships, and how they eventually failed. Some narratives revolve around parental-relationships, religion and child custody, and demonstrate the role of societal norms and institutions in those cases. The stories come from people who occupy a wide range of social positions, including doctors, bankers and students. Usually ending with a word of caution, this series is a testament to the power of narration, and sheds light on the difficulties that arise in matters of love, sex and marriage. The show is also wildly popular on twitter, and can also be found on the Jaruma's page or under the hashtag #DivorceDiaries.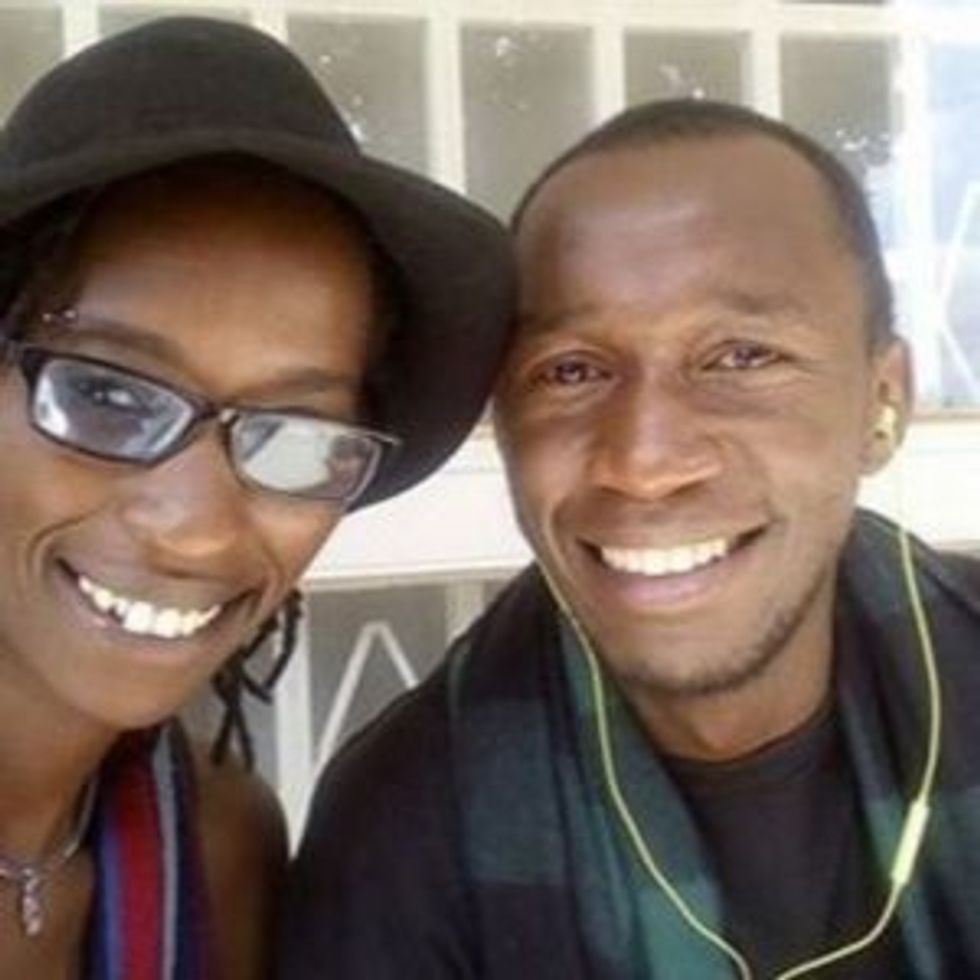 via Kenyan Queer Questions
Kenyan Queer Questions
This podcast by Anthony Oluouch and Immah Reidoffers an honest look at the perspectives and experiences of queer life in Kenya. Designed to address the questions of listeners, Oluouch and Reid spark their discussions by challenging assumptions, correcting misinformation and providing new and accurate information. They do this by offering thoughts based on their own personal experiences as well as, speaking on the realities of life for queer people. Some of these questions range from the inner workings of queer relationships to how queer people handle homophobia in their families. What makes this podcast so important is the way it demonstrates that the personal is always melded with the political, and its insistence on protecting queer folk.