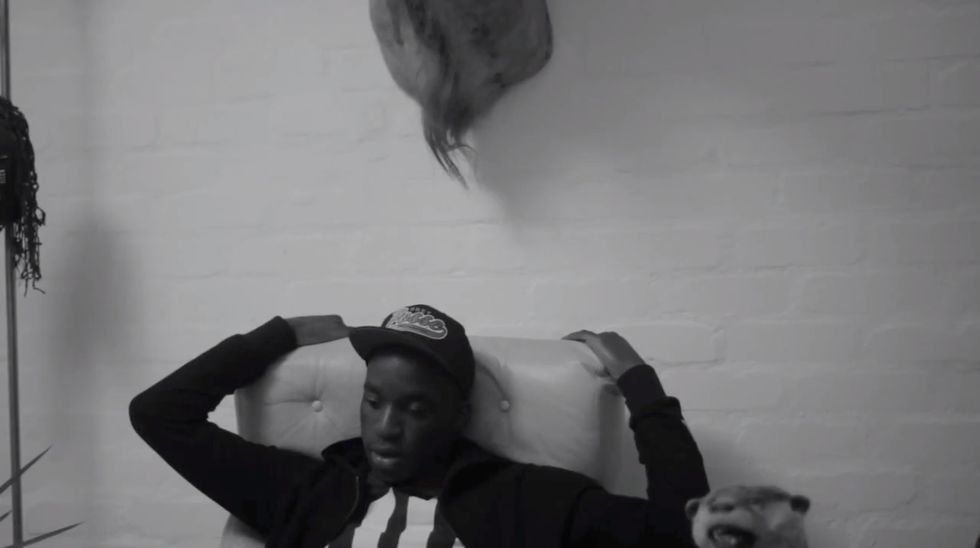 Yannick Ilunga aka Petite Noir Pressure video.
[embed width="600"][/embed]
---
Yannick Ilunga aka Petite Noirhowls in an Ian Curtis-inspired drone in the latest video showcasing his self-described noir wave sound. "Pressure" follows Petite Noir and crew in a black-and-white excursion through barren landscapes and apartment buildings, culminating in a dripped-out psychedelic trip . Watch the Ben Johnson-directed music video above.