News Brief
Aug. 10, 2018 03:58AM EST
Pro performs at Back To The City in April this year. Photo by Sabelo Mkhabela.
3 of Pro's Albums Are Now In The Top 10 of the SA iTunes Album Chart
'Heads and Tales' is currently number 1.
South African hip-hop legend Pro (formerly ProKid) died yesterday morning at 37. His three albums Heads and Tales, DNA and Continua have since resurfaced in the top 10 of the South African iTunes album chart. Heads and Tales, his debut, which was released in 2005, is currently number 1 on the chart, while DNA (2006) and Continua (2012) are number 4 and 10.
---
Heads and Tales is regarded as Pro's best album, and a South African hip-hop classic. DNA is his most criticized album. The rapper himself once admitted to having rushed the album due to pressure from his label at the time, Gallo.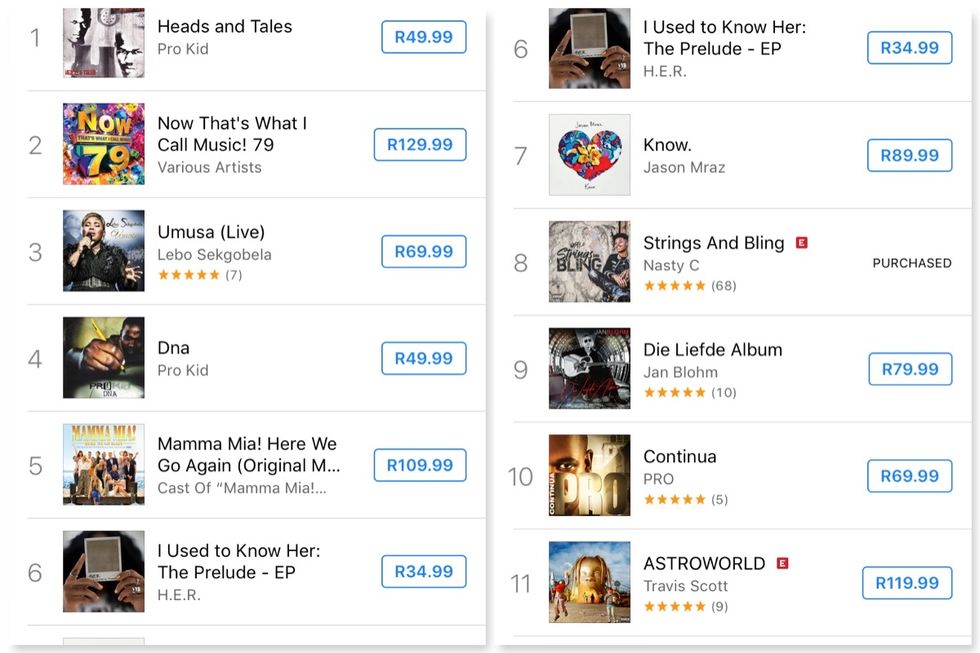 Pro has five studio albums in total, but two of them Dankie San and Snakes & Ladders are nowhere to be found on any online store and streaming site. Dankie San, which is one of his strongest projects, was released by TS Records, a label that for a long time was anti-hip-hop. Pro was the first rapper to be signed by the label, which was one of the signs that hip-hop was becoming the pop music of South Africa, which it currently is.
PRO PROVINCIAL FUNERAL 🙏🏼 ... @NathiMthethwaSA PLEASE RT. That #1 SOWETO BOY! 💛💚🖤 ... let's send him off with the f… https://t.co/wBM51arBXU

— AKA (@AKA)1533844294.0
"All I wanted to see was more people believe in rapping. But not rapping because siy'thath' eBopTV. [I wanted to]… https://t.co/Z3kKwbmq33

— Tseliso Monaheng (@Tseliso Monaheng)1533835830.0
https://t.co/C7InYc6zdi ... I remember writing these verses thinking, I only get 1 chance to be on a track with PRO… https://t.co/UhP8QpJkpX

— AKA (@AKA)1533800220.0
From Le Club to Slaghuis to YFM to Soweto to Loxion Kulture to Backpack Rap to Gallo to IV League to TS Records to… https://t.co/2m2OHmA6hr

— STOGIE T (@STOGIE T)1533796234.0
He was always so kind & sincere...bathong Linda..fela yalo papa? 💔 we lost an icon today...my deepest condolences t… https://t.co/YnWegLoFE9

— Bonang B* Matheba (@Bonang B* Matheba)1533805221.0
Dankie San was also produced mostly by IV League—the production trio that consisted of AKA, Kamza and Buks. Among other bangers, they produced the album's smash hit single "Bhampa"
In what is highly likely his last interview, Pro told the story of how he got to work with IV League to the Sunday Times a few weeks ago.
"The first time was at Capello's in the CBD," he was quoted as saying. "I believe that you can never be larger than life, because you'll never know where the next thing will come from. When that kid Kiernan [AKA] spoke to me, I could feel him. I was like okay, fuck this party, let's go into the car."
Pro died yesterday morning at 37, after suffering a seizure. Tributes have been pouring in ever since to the pioneer of kasi rap, and a South African hip-hop legend of note.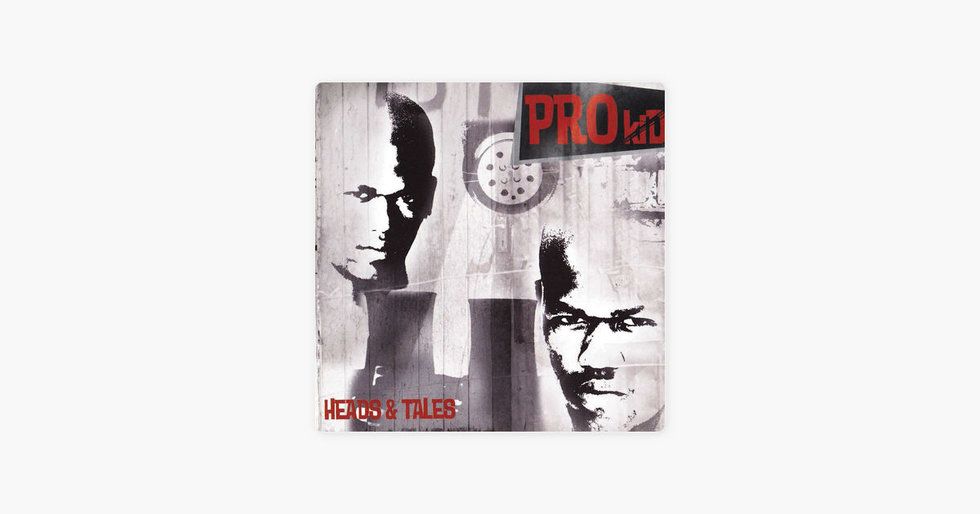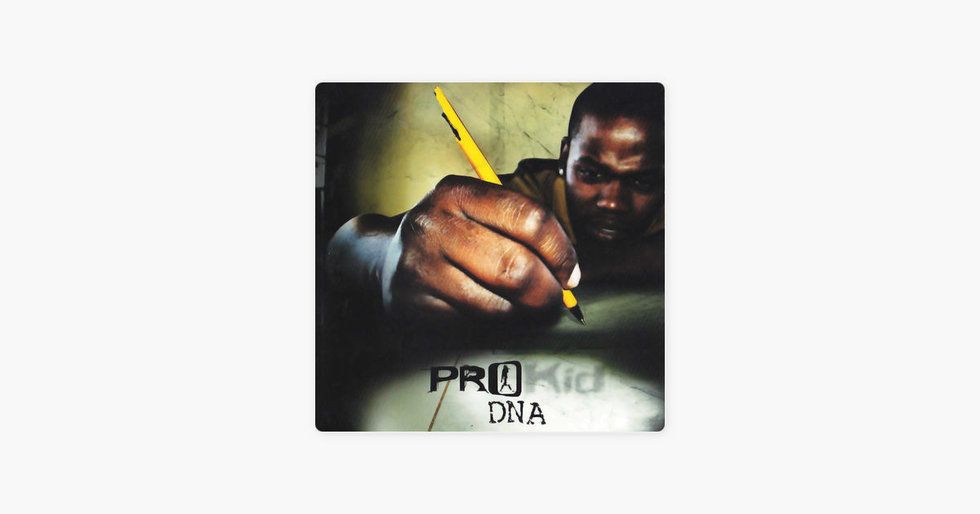 ‎