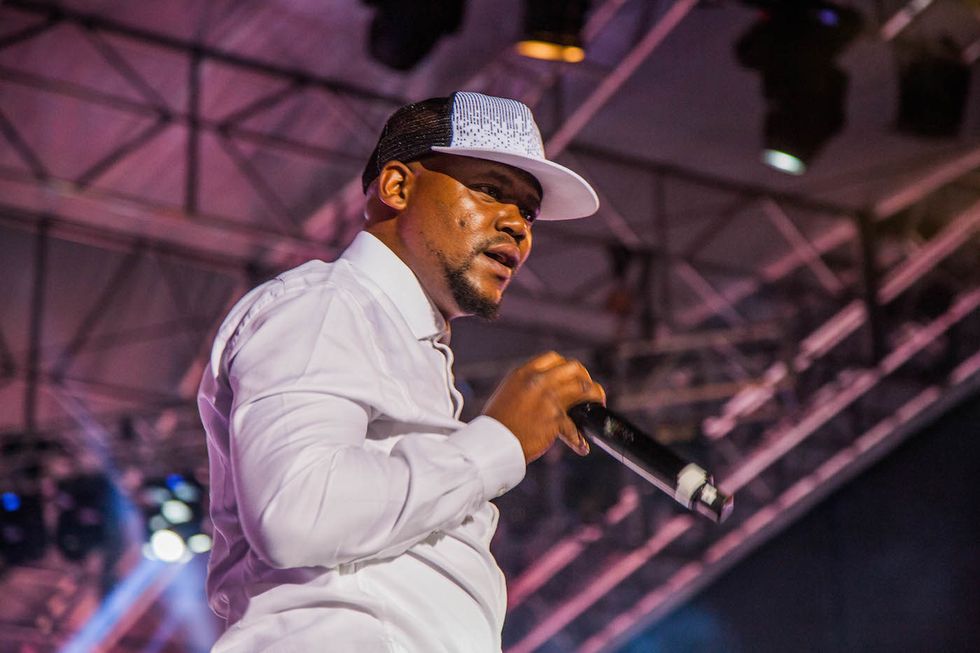 Pro. Photo by Sabelo Mkhabela.
Great, but what took so long?
The two albums the South African rapper Pro, who died last week, released under the label TS Records are now available online. Just like most of the TS Records discography (albums by Brown Dash and Mzekezeke among others), the two albums had been nowhere to be found online since their release.
---
Dankie San, released in 2008, was Pro's first album under TS, and it was a renaissance of some sort. Pro had a lot to prove. His previous album DNA, which was his sophomore and his last release under Gallo, was a dud. He had to prove he wasn't a one hit album wonder. Dankie San is a gem—it boasted the hit singles "Bhampa" and "Uthini Ngo Pro?" and every one of its 15 songs were impressive.

Snakes & Ladders, released in 2011, was his second album under TS. It gave us the hit "Sekele" in which Pro was doing a lyrical gymnast—he was using soccer wordplay throughout the song. Snakes & Ladders was another strong release from Pro, featuring heaters such as "Budget Speech" and "Ihlombe" among others.

While it's great that Pro's whole discography is now available online, it's sad that it took TS Records Pro's death to listen to fans who have been asking for those albums in the virtual realm for such a long time.
Cop Dankie San and Snakes & Ladders below: