Featured
The 25 Essential Sarkodie Songs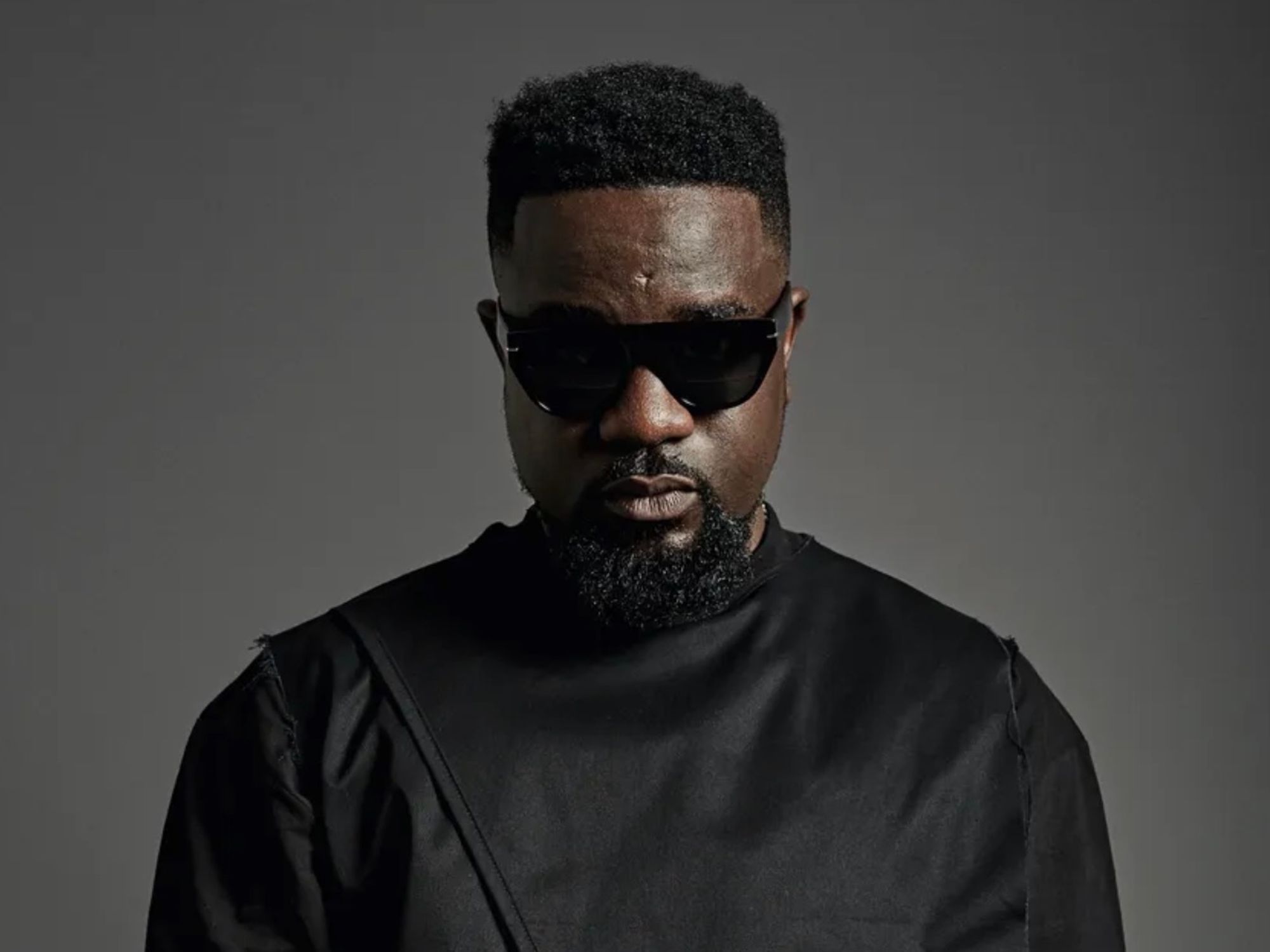 From "U Go Kill Me" to "Original" to "Can't Let You Go," we've compiled the most significant songs of the Ghanaian rap king's career.
Ghanaian rapper Sarkodie has accomplished so much that if his handwork should suddenly become the topic of conversation, you'd be hard pressed to pick exactly where to start from.
With a career spanning a little over a decade, the rapper and entrepreneur has proved himself to be one of Africa's greatest musicians, and arguably Africa's best rapper. Sarkodie also wields a reputation for being Africa's most decorated rapper. He has won more awards than any other rapper in African music, including Ghana Music Awards, MTV Africa Music Awards, and BET Awards. Having won a total of 92 awards out of 165 nominations, it's safe to call the rapper from Tema a living legend.

Sarkodie began his run in the late 2000s, hitting the mainstream in 2010. He's stayed there for more than ten years dropping hit after hit after hit, becoming Ghana's biggest, most loved, and most envied rapper in the process. But his A-list profile on the African music scene aside, this rapper is one who has the art of hit-making down to a science. He knows how to make music, and he knows how to make hits. And he knows who exactly to collaborate with on a particular song to make even better.
Sarkodie has had an amazing run, and it doesn't look like he's stopping any time soon. In light of this, we want to take you through a look at the best of what the Sarkcess Music CEO has done so far.
We bring you the 25 Essential Sarkodie's Songs, from "U Go Kill Me" to "Original" to "Can't Let You Go," we've compiled the most significant songs of the rap king's career, and the achievements, memorable moments, and the drama that came along with them.
This list is in no particular order.
---
"I'm In Love With You" feat. Efya
It's the year 2010. Sarkodie, still a newcomer in the game, teams up with soul singer Efya, and this is the result. "I'm In Luv With You" is Sarkodie's first major hit song and one of the most popular songs of his early career. This song solidified Sarkodie's position as a mainstream act in the Ghana music industry. Together, the rapper and singer delivered a hip-hop ballad, a love anthem that would contribute heavily to the duo taking center stage in Ghana's music scene in the years to come.
"Life" feat. Obrafour
Obrafour is one of the founding fathers of hiplife in Ghana, a home-grown rap based genre of music. On this song Sarkodie issues a dose of inspiration and words of wisdom, hook provided by Obrafour. Rapping entirely in Twi, Sarkodie shares the trials and tribulations he's been through, from sleeping outside to having nothing to wear but tattered clothes. He raps of the sacrifices and everything that he had to put in to get to where he is, acknowledging the fact that his success was not due to just his hard work, but also due to God. He goes on to advise young ones on the come up, telling them to stay true to the hustle and believe they will make it through. A decade later, and this song has proven to be evergreen.
"Onyame Ehyira" feat. Castro
Sarkodie hooked up with Castro aka Castro Destroyer of blessed memory, once called the "king of hooks." Another song mostly in Twi, Sarkodie raps about the fact that he has finally reached the limelight after all his struggles and sacrifices. He dishes out advice to upcoming rappers, telling them to pay no mind to naysayers, that being one of the things that got him this far. Castro comes in with a confident chorus, declaring that no one can destroy what God has blessed. This particular duo always made something special every time they got together.
"U Go Kill Me" feat. E.L
The entire rise of Azonto can be attributed to 2011's "U Go Kill Me." A cornerstone of the movement, this is arguably the most popular Azonto song in existence—and Sarkodie was definitely at the forefront of that movement. Teaming up with Ghanaian rapper E.L, he delivered a song that would grace dance floors across the nation from the start of the trend right up until its end.
"Dangerous" ft. E.L
Following up on the huge success of "U Go Kill Me," Sarkodie and E.L teamed up once again to deliver another Azonto hit. "Dangerous" is classic Azonto, produced by Nshorna Muzick, one of the founding producers of the genre. Check out the video to get a throwback look at Sarkodie executing his Azonto moves!
Azonto Fiesta feat. Appietus & Kesse
A year later, and Azonto is still going strong. There has been no shortage of hits from various contributors, but Sarkodie remains at the forefront. He teams up with Appietus and Kesse to deliver another signature tune of the movement. "Chale, she want more!"
"When I Grow Up" feat. Ikechukwu 
Likely Sarkodie's earliest Ghana-Naija collaboration, this song is one of the rapper's best moments. For "When I Grow Up," he teamed up with Nigerian rapper Ikechukwu to deliver a tune that narrates the lofty aspirations of two highly ambitious rappers who want nothing but the absolute best of what life has to offer. Ikechukwu drops a verse filled with descriptions of luxury and affluence. This one is a definite classic.
"Devil In Me" feat. Efya
Sarkodie and Efya get together once again, proving to be a formidable duo. In this song Sarkodie waxes lyrical about battling his inner demons. He makes a heartfealt plea to God, asking to be set free from a life of sin. Efya sings "Something inside me / is keeping me away from you / it's the devil inside me / and I'm letting it go." Sarkodie echoes the same sentiment in his verses, ending the song with a prayer asking the Lord for forgiveness and a renewed life. Another Sarkodie classic.
"Illuminati"
Having reached the apex of success in his music career like few Ghanaians before him, rumors began to make way that Sarkodie had become a member of the Illuminati, and that it is the true reason behind his fame and wealth. Sarkodie made this Magnom produced song as an answer to his critics, creating another hit song in the process. At the time though, this song probably did more to fuel the rumors than dispel them, as the Illuminati imagery he used and the lavish video itself led to more rumors, one of which being that he spent $100,000 to make the video.
"Original"
This song is a gem, a standout in Sarkodie's extensive discography and even among his hit songs. "Original" opens with a monologue of Sarkodie addressing critics who say he's "limited" because he barely raps in English. Sarkodie is in prime form here, having come to terms with his superstar status and his hip-hop dominance, and his mission with this song is to make sure the rest of the world is on the same page. The entire song is a statement of self-confidence, and an assertion that he's not limited because of the way he operates, but that it's rather what makes him original. Nine times out of ten, if you attend a concert with Sarkodie on the bill, he opens with this song. And it makes perfect sense, with the adrenalin pumping beat and Sarkodie's awe inspiring self-introduction. You can't be a Sarkodie fan and not know the opening bars of "Original." "Obidi / number one / I'm the best / MC," a claim made with such cocksure confidence it's that much harder to dispute.
"Down On One" feat. Fuse ODG
It's late 2013 and Azonto has slowly waned to an end. Two of the genre's most significant contributors are still in the hitmaking business though, so they keep doing what they do best. Sarkodie and "Antenna" hitmaker, the UK-based Fuse ODG team up to make this afrobeats bop titled "Down On One," and the duo rap and sing about wanting to put a ring on the girl of their dreams.
"Pon Di Ting" feat. Banky W
One of Sarkodie's skills as a musician is knowing who to bring on what song. He's one rapper who understands more than most the creative benefits of collaborations, and how someone else's talent can be the missing piece in the puzzle of a remarkable song. He doesn't try to do it all himself when he doesn't have to, especially not when someone else can help him make even better magic. It's one of his hacks, and he's used it to his advantage and made hits on hits in the process. "Pon Di Ting" one is no different. Banky W and Sarkodie made a surefire bop.
"Rap Attack" feat. Vector
Another dope Ghana-Naija collaboration, Sarkodie teamed up with Nigerian rapper Vector to deliver this hip-hop joint filled with quick fire verses. At the time, Sarkodie claimed that he sent out this song to several artists for a feature, but that Vector was the only one who could keep up with the tempo of the song. The song was definitely called "Rap Attack" for a reason!
"Adonai" feat. Castro
This right here is most likely the biggest song of Sarkodie's career. Sitting almost at 73 million views on YouTube, calling "Adonai" a hit would be a gross understatement. This song dropped a month before the disappearance of Ghanaian singer Castro, making "Adonai" a eulogy of sorts for the musician who is currently presumed dead. "Adonai" also solidified Sarkodie as one of Ghana's biggest music exports, with the song making waves in African music communities around the world. This song and its impact is also very likely a contributory factor to Sark's nomination for Best International Act: Africa in the 2014 BET Awards.
"M3gye Wo Girl" feat. Shatta Wale
If Sarkodie is at the top of his career, and Shatta Wale is too, it's only a matter of time before they link up right? Well in 2016 they did, and together they cooked up a song that ruled the airwaves for quite a minute. "M3gye Wo Girl" is a banger, and if they made this before they started beefing, imagine what they could make right now in 2020, if only Sark and Shatta could smoke the peace pipe.
"Special Someone" feat. Burna Boy & AKA
Another gem in Sarkodie's repertoire. Here, Sark's usual rap braggadocio flair made way for his poetic side. It's always a special affair when we get a pan-African collaboration, but this one was extra special because we got the most talented from Ghana, Nigeria, and South Africa in a single package. Burna Boy came through with the most passionate and memorable of hooks, and AKA killed his verse, flexing his skills as one of the best technicians in African rap. Sarkodie is unusually good at creating love songs, and that's a side of him I'd love to see as often as possible.
"New Guy" feat. Ace Hood
This is one of the most notable international collaborations in Ghana music. Sarkodie recruited American rapper Ace Hood, whom he considered "one of the world's most powerful rappers," and together they made a hip-hop joint that was wildly successful. Sarkodie went in about his desire and motivation for success, and together with the We The Best Music Group act, they made one of the biggest records of his career.
"Kanta"
This song was part of the most notable and talked about event in Ghana music in 2016. Making up the climax of Sarkodie's beef with rapper M.anifest, "Kanta" was Sark's response to M.anifest's diss track "god MC," where he was directly called out by the rival rapper, a surprising switch from the underhanded jabs and subliminals the two rappers have been covertly throwing at each other in past years. A cover of Desiigner's hit song "Panda," Sarkodie went in on the instrumental, dressing down his opponent to the ominous beat.
"Trumpet" feat. TeePhlow, Medikal, Strongman, Koo Ntakra, Donzy & Pappy Kojo
Sarkodie has been known to put other rappers on with guest features, cosigns, and other forms of backing. This time around he decided to support GH hip-hop by being the initiator of this massive posse cut. Sark closed out the year with this nine minute long joint, studded with a selection of some of Ghana's finest rappers. Each talent came through with memorable verses, making this one of the most talked about hip-hop songs of the era.
"Pain Killer" feat. Runtown
The first feature Nigerian singer Runtown jumped on after his massive 2017 hit "Mad Over You," "Painkiller" served as a solid follow up. At the time, Runtown was the Afrobeats star with the biggest Afrobeats song in the world, and some of that influence spilled over into this song, making what was already a very enjoyable bop a high-profile hit. Runtown's simple but catchy lyrics and tenor melodies provided the foundation for this song that makes you think of sunny days, ocean breeze, and girls. Once again, Sarkodie has hit making down to a science.
"Gboza"
"Gboza" was the follow-up to "Painkiller," and although it was a solo effort, it was just as popular as its predecessor. Sarkodie himself didn't make an appearance in the official video of the song, but had Ghanaian comic actor Samuel Yaw Dabo star in it instead, illustrating the message in Sarkodie's lyrics with his antics.
"Can't Let You Go" feat. King Promise
"Can't Let You Go" came a year after King Promise's rise to stardom with his first nationwide hit "Oh Yeah." Sarkodie dropped this song a short while after his union to his longtime girlfriend Tracy, using a wedding photo of them as the official cover artwork. The high profile wedding plus the release of this song made "Can't Let You Go" the soundtrack for matters of love and relationships, and the birth of a new hit by king Sark and the newcomer with a dreamy voice.
"Odo" feat. EBONY
This one right here is special. Posthumous releases are something we don't often see in African music. In June 2019, Sarkodie dropped a 5 track EP simply titled Alpha, and on it was a song featuring the vocals of the late Ebony Reigns. He also did fans of Ebony a favor and made himself scarce with minimal verses, giving the beloved singer the most room to shine.
"Saara" feat. Efya
Another addition to the still growing list of collaborations that exhibit the great musical chemistry of this duo. Sarkodie and Efya team up to make magic once again on "Saara." This one's a personal favorite. It's been 10 years since "I'm In Love With You Now" (how crazy is that?), and these two have only gotten better at making music together. "Saara" is an anthem of the heartstring-pulling variety, and like we mentioned before, songs like these are where we truly see Sarkodie at his very best. More of this, we beg.
"Oofeetsɔ" feat. Prince Bright [Buk Bak]
Sarkodie's latest hit is a stern response to his critics. Being at the top of anything means every move you make is highly scrutinized, and all that you do (or don't do) is subject to criticism. "Oofeetsɔ" is a Twi word which translates as "You're overdoing something," and the song is an address to those who have been criticizing his craft and also doubting his capabilities over the years. "Oofeetsɔ" sees Sarkodie setting the record straight and making an absolute banger in the process.