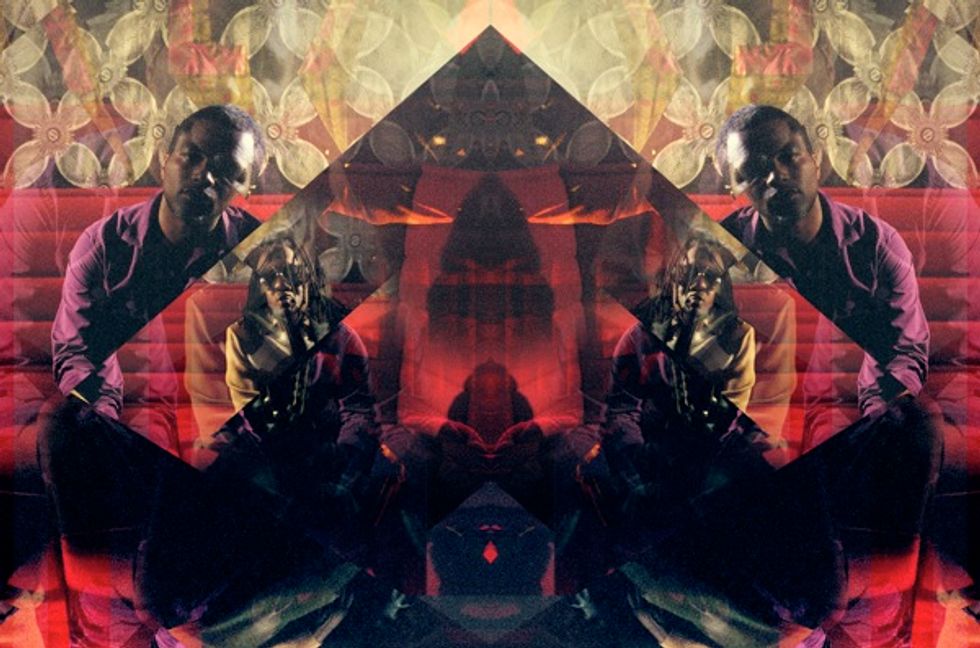 ---
Seattle/Zimbabwe hip-hop experimental mad-scientists  Shabazz Palaces  — aka Ishmael Butler and Tendai "Baba" Maraire — brought their sublime sonic blend to Lousiville, KY's The Zanzabar last week where video blog FunkIt was up-close and present to capture the duo's 38-minute performance. Watch Shabazz' crimson-tinged performance below, which features a number of cuts from 2011's still re-playable Black Up. For more from the camp check out our exclusive interview with Tendai & King Britt on their upcoming Zimbabwe project.
Setlist

Are You Can You Were You (Felt)

Swerve The Reeping of All That Is Worthwhile (Noir Not Withstanding)

An Echo From The Hosts That Profess Infinitum

Bop Hard

???

???

32 Leaves Dipped In Blackness Making Clouds Forming Altered Carbon

Gunbeat Falls

Youology
[H/T FunkIt]