Sponsored content from Corona.
SHAYA!, a 26-minute documentary which we are premiering here, unpacks amapiano's origins and profiles some of the subgenre's key players such as Kabza De Small, JazziDisciples, MFR Souls, Mark Khoza and others.
Amapiano, also affectionately called "the yanos", is the new craze in the streets of South Africa. The house music subgenre started in the townships of Gauteng cities Pretoria and Johannesburg. It's now one of the most popular genres in the country. Even major artists like Samthing Soweto, DJ Maphorisa, Cassper Nyovest and DJ Tira, among others, have jumped on the bandwagon and released amapiano songs and even whole projects.
---
Musician, DJ and filmmaker Thabang "Papercutt" Moloto, who directed SHAYA!, says he's been a fan of amapiano since 2013. "I realized that the amapiano sound is big. It is just everywhere—taxi ranks, clothing stores at the mall, parties in the hood, all over the Internet, it was just everywhere except radio and TV. I was fascinated by that and I just felt like there is a story that has to be told." says Moloto.
Corona is one of the first brands to show amapiano love having launched a premium multiple city tour called Amapiano Sunsets earlier this year. The tour included a string of shows headlined by the frontrunners of amapiano alongside new talent that was otherwise struggling to get a platform.
"During the tour," says Moloto who directed the project, "we followed and interviewed the artists, visited their studios and shot more content, that is how SHAYA! came together."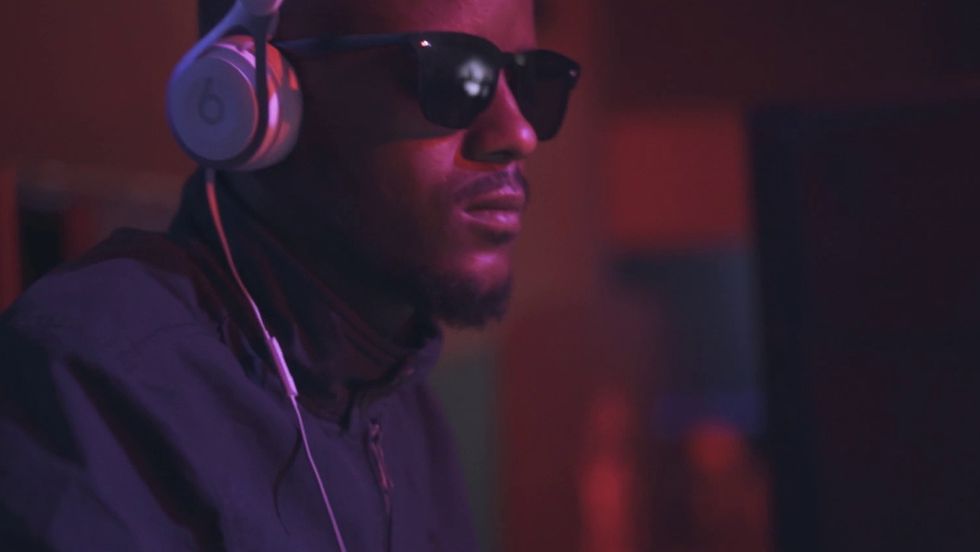 While filming and observing the amapiano movement closely, Moloto experienced the power and influence of the subgenre. "I realized that some of the amapiano DJs/artists are getting at least 15 gigs a weekend and they have never been on radio or TV," he says. "Some of them are getting more gigs than your favourite artists that you see every day on TV."
Amapiano is a blend of various genres. The basslines are reminiscent of old school kwaito, while the lush pads and mild hi-hats reflect the genre's affinity to deep house. The subgenre's identity, which is keys, can be attributed to jazz and even gospel music.
Mark Khoza, a popular amapiano MC and artist, gives his take on how the genre came about on SHAYA!:
"There's this other guy who started this thing. [While someone] was playing, he took a piano as if he was in church. He started playing. It was being recorded. In my opinion, we understand it in different ways, amapiano is a genre that is trending and is interesting, by way of basslines and the piano they play in church. So, someone decided to incorporate deep house, and deep house pushed the sound. This other guy named Kabza, he's been in the industry for a while. He used to play at clubs like Club Africa back in the day. He was playing the same music. It was called inumber back then."
Kabza De Small shares his backstory:
"We played free gigs, we didn't have cars to get there. In order to get to a gig, we had to ask someone for a ride. Sometimes, they'd refuse and you end up being late. When you get there, the payment is only R500 or six beers. But we never gave up because we knew what we wanted to accomplish."
When amapiano started out, it was difficult for it to get played on the radio. YFM's Da Kruk was the first to play amapiano before any other radio DJ/host. Da Kruk appears on SHAYA! and speaks on the challenges the artists were facing at the time and how he got to play amapiano on the station.
SHAYA! introduces us to some of the key artists in the amapiano genre and it helps us understand why fans love it so much. The documentary also helps us think about the future of the genre in South Africa and the rest of the world.
Watch SHAYA! below:
SHAYA! Amapiano Documentary (FULL)youtu.be
Documentary credits:

Production Company: Papercutt.TV (www.papercutt.tv)
Director: Thabang "Papercutt" Moloto
Producer: Lindokuhle Malinga , Thabang Moloto
Camera: Tebogo Rakitla, Lindokuhle Malinga, Thabang Moloto
Editor: Dimo
Audio /final mix: Zeph Beats Studios
Voice over: Wandile Themba
Writers: Lindokuhle Malinga, Thabang Moloto, Wandile Themba