Sho Madjozi's debut album Limpopo Champions League came out today. In the last two years, the genre-bending rapper has created a major buzz for herself through hard hitting singles—"Huku," "Dumi Hiphone,"—that blended rap and gqom.
---
There's more to the artist to just blending rap and gqom, though. When we interviewed her earlier this year, while she was still working on the album, she had this to say about the direction she was taking on the project:
"People are gonna get to know me a lot more. I'll be more full in my sound. [It will be] an album that showcases what's going on in my world—I don't only listen to gqom; it's not the only influence I have. There's xibelani, Xitsonga music, Shangaan electro, xingondo—which is the Venda and Zimbabwean music… those influences. So I wanna get more live instruments, those traditional guitars and stuff."
And that's exactly what you'll find on Limpopo Champions League. The opening song "Ro Rali" (and later "Kona") sees the artist riding those big high-paced drums of Shangaan electro, before she gets back to gqom on "Idhom" and the title track. "Wa Penga Na" featuring Kwesta and Makwa and "Gong Down" featuring pH are beautiful trap-leaning rap songs, while "Don't Tell Me What To Do" is an EDM/pop fire starter that wouldn't feel out of place in a Major Lazer album.
Sho Madjozi - Huku (Official Music Video)www.youtube.com
The song "Yaz' Abelunga" sees the MC speak on white privilege. She raps:

"Being umlungu must be nice/ There's a God, he must be white/ They do enough to learn your tongue/ But you don't know theirs, you're left behind/ Being umlungu must be great/ They don't even have to learn your name/ My boy, what's the point?/ All black people look the same"
It's all tongue-in-cheek.
Limpopo Champions League is in indicator of some of the artist's tastes and abilities, and it does a great job of fully introducing her to the game.
Download the album here, and revisit our interview with her here.
‎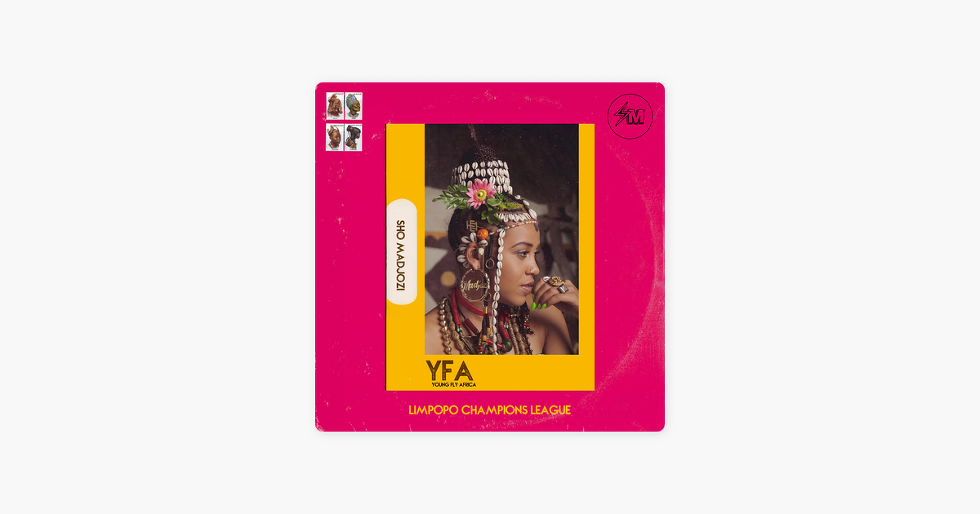 ‎Limpopo Champions League by Sho Madjoziitunes.apple.com
‎Album · 2018 · 13 Songs