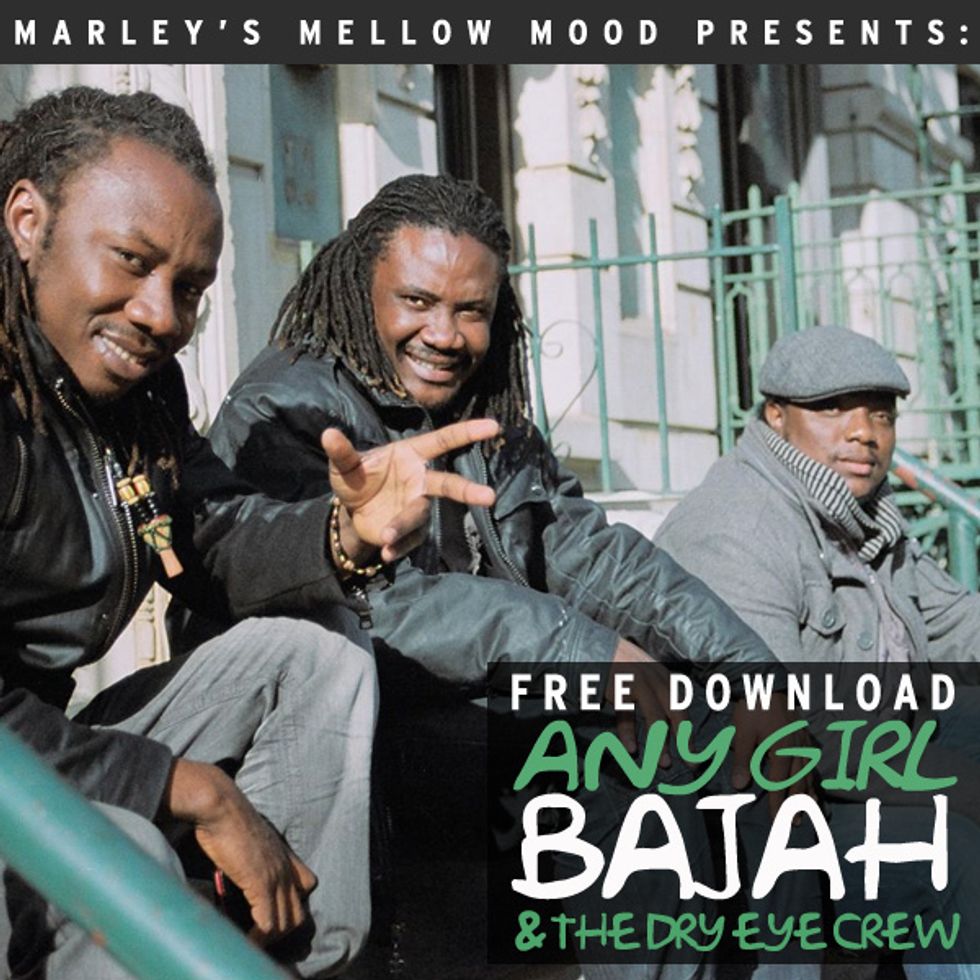 ---
Marley's Mellow Mood has come up with a new way to "free the people with music," launching a weekly free music download series, co-curated by LargeUp, and dubbed Tune in Tuesdays. Each Tuesday, this link features a download of a new single from a different artist.
This week's featured track is "Any Gal" from Sierra Leone's Bajah and the Dry Eye Crew. Formed in 2000 amidst that country's bloody civil war, the group, consisting of Pupa Bajah, A-Klass, and Dovy Dovy, has risen to become their country's "voice for the voiceless" while spreading their hybrid of hip-hop, reggae/dancehall and African rhythms around the world. Next year will see the release of their first global distributed album on National Geographic Records.
Sample "Any Gal" below, and visit Large Up for the interview with Bajah and track download.