South African emcee Solo's new stage name is himself Solo Ntsizwa Ka Mthimkhulu. The rapper recently changed his usernames on social media and made the announcement via a press release.
---
Solo also announced his musical theatre production Dreamers ABC's will make a return. The second iteration of the show will take place at Soweto Theatre between the 23rd and 26th of July. The show made its debut at the Joburg Theatre earlier this year.
Solo said in a press release:
"Evolution for artists comes in different ways, for me it is to once again showcase my life narrated with hip hop and with this name change. What we have decided to do together with the Soweto Theatre, is to bring this story back to the theatre stage for a little longer. The response to our first show was incredible, I'm looking forward to bring this to a bigger audience in July."
The Dreamers ABC's is a musical theatre in which the emcee, his band and quests perform in collaboration with a cast of actors. The play chronicles the life of a young man with big dreams and aspirations and culminates in his success. The young man depicted in the story is of course Solo—each song bleeds into a scene that corresponds with the musical performances. The emcee performs songs his trilogy of albums, .Dreams.A.Plenty (2014), .Dreams.B.Plenty (2016) and C.Plenty.Dreams (2019).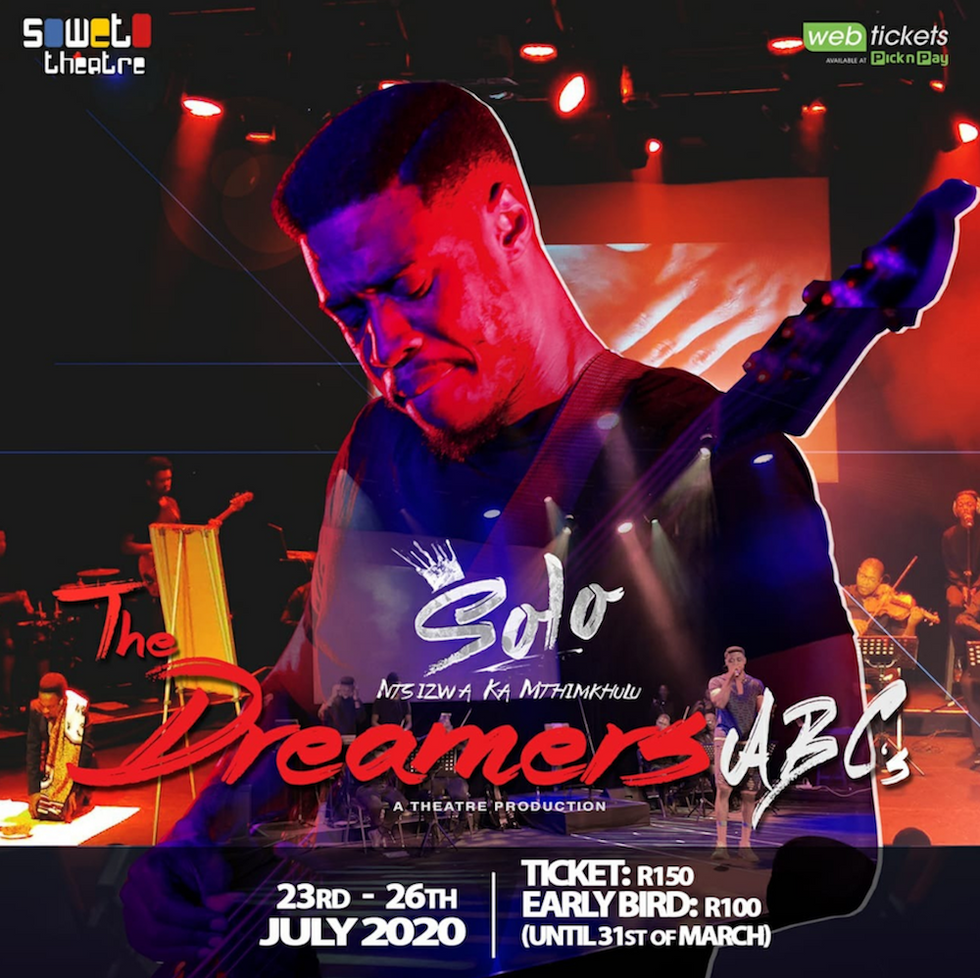 Soweto Theatre PosterCourtesy of the artist
While Solo hasn't clarified the reason behind his name change, he did share in an interview with OkayAfricalast year that he was a changed man who's more in touch with his heritage. This of course came after he graduated as a sangoma alongside his wife Dineo Langa in November. The last album in the trilogy was as much the end of a chapter as it was the beginning of a new one.

Stream Solo's Dream trilogy below and buy tickets to The Dreamers ABC's at Webtickets.