Watch The Video For Songhoy Blues' Nick Zinner-Produced 'Al Hassidi Terei'
Watch the vibrant video for Malian group Songhoy Blues' Nick Zinner-produced "Al Hassidi Terei."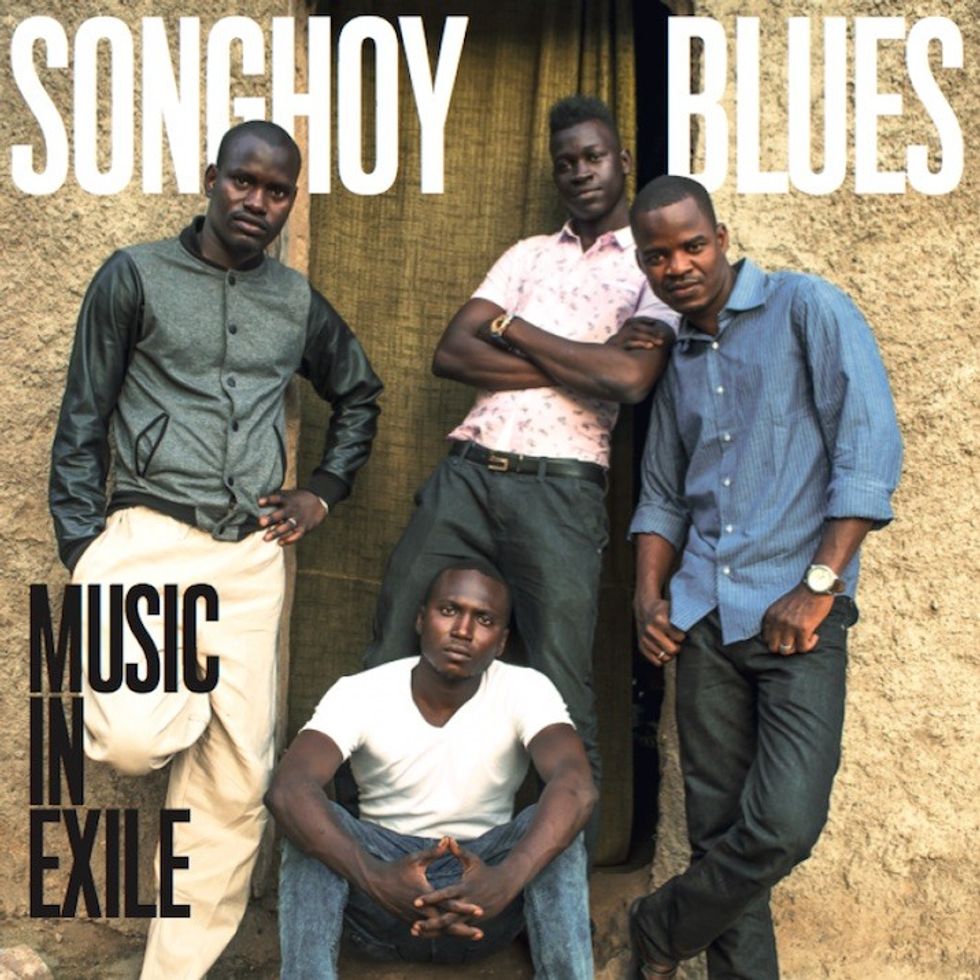 ---
Songhoy Blues grew up with the vast influences of hip-hop, R&B, Jimi Hendrix and national idols like Ali Farka Touré. Hailing from Gao, the group were displaced from their home due to the growing unrest of early 2012 and formed the project as a direct reaction to their situation."We met up in Bamako," recalls guitarist Garba Toure, "and told ourselves we couldn't just stay shipwrecked by a crisis like this. We had to form a band." The Malian group got their 'break' when they cold-called Africa Express producer Marc-Antoine Moreau while he was in town, which led to them recording with Yeah Yeah Yeah's guitarist Nick Zinner for the Maison de Jeunes project. Songhoy Blues is now readying the release of their debut album Music In Exile, produced entirely by Nick Zinner & Moreau. Watch the vibrant clip for "Al Hassidi Terei," the first single off that upcoming 11-track LP below. Music In Exile is due February 23 from Transgressive Records, see the full tracklist underneath.
Music In Exile Tracklist
1. Soubour
2. Irganda
3. Al Hassidi Terei
4. Jolie
5. Desert Melodie
6. Mali
7. Sekou Oumarou
8. Nick
9. Al Tchere Bele
10. Wayei
11. Petit Metier